Well, I've gone and done it.
Planted my first flowers of the spring.
I get just a tad addicted to buying and planting flowers, so sometimes I hate to start the addiction too early. But it's the beginning of April and time to put that cute little floral loving monkey on my back.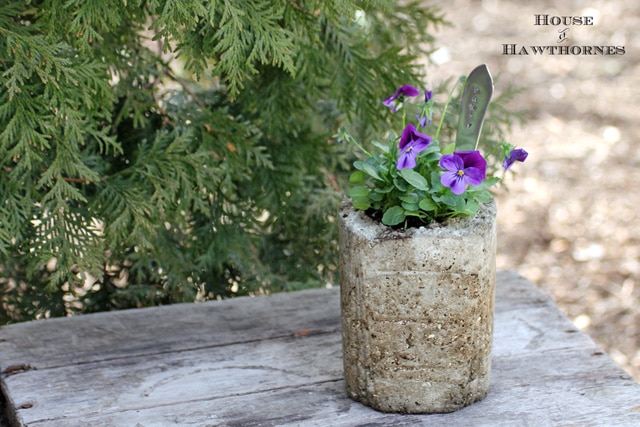 I stuck my PANSY butter knife in these, although I think they are technically Viola or Johnny Jump Ups. I didn't have any Johnny Jump Up knives sitting around, so this will have to do.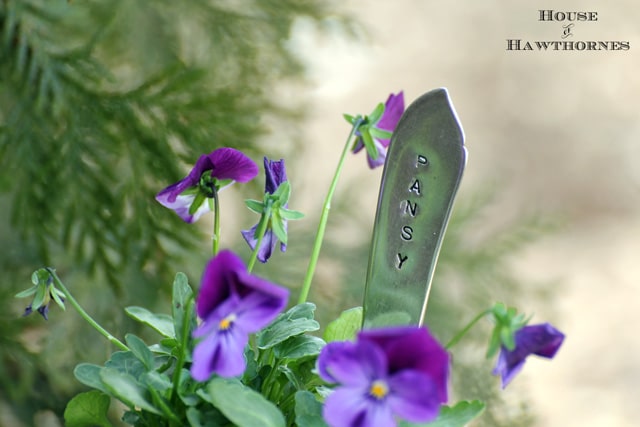 This hypertufa planter was made last year and it survived the winter just fine, even with all the snow we had. I hope to make some more this year, because I have a ton of Portland cement to get rid of.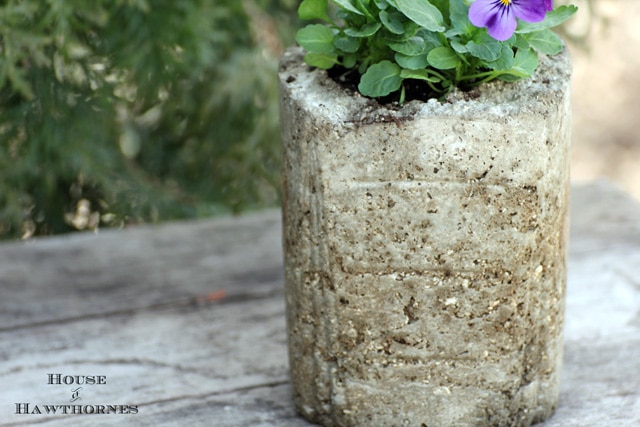 Here are some links to some related posts on my blog:
Instructions for making hypertufa containers is HERE
Instructions for stamping silverware can be found HERE
You can see all my hypertufa containers HERE
Further attempts at self promotion are located HERE (just kidding, that link goes no where)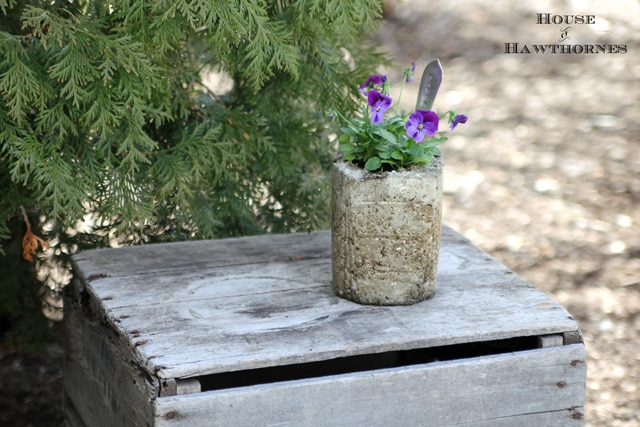 And thank you all for weighing in on my dry cleaning issue the other day. I really had NO IDEA that you could throw DRY CLEAN ONLY items in the washer. For some reason I thought the stuff would disintegrate. Why did I not take Home Ec in high school?

Linking with Wow Us Wednesday, Saturday Night Special, Feathered Nest Friday, Metamorphosis Monday