Hey guys, I'm hanging out at Savvy Southern Style today. Kim has a wonderful Friday series where different bloggers share their favorite room in their house and she invited me over to show you my favorite room today. Sort of like picking out a favorite child, huh!
To turn the table on Kim, this is one of my favorite rooms at her house. It's one of her guest bedrooms.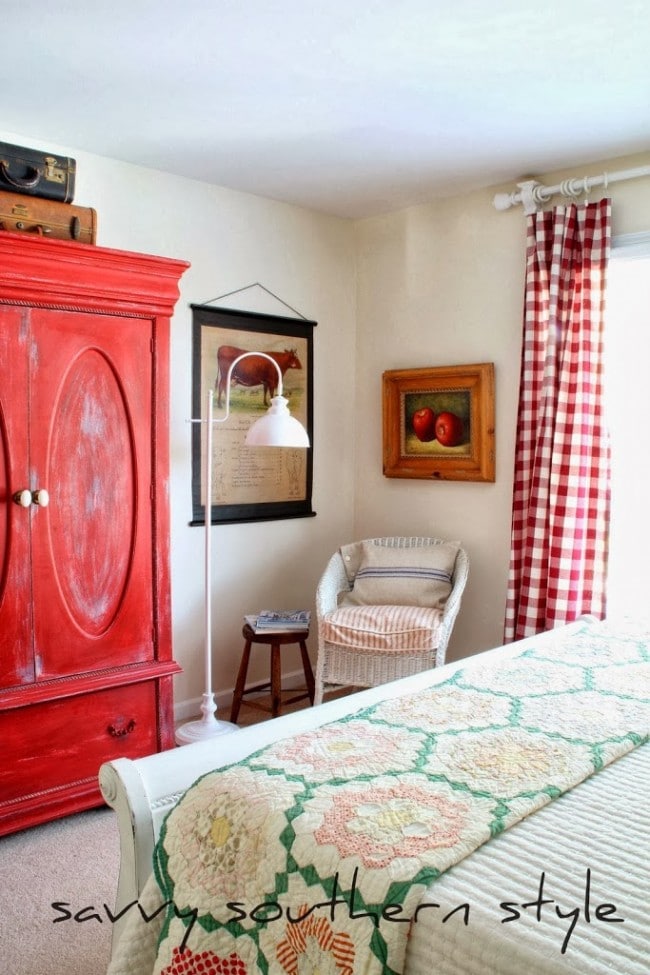 Photo Courtesy of Savvy Southern Style
LOVE that quilt. If I were to spend the night in that room, I'd be packing up that quilt in my suitcase and bringing it on home. Along with that chair. And that cow print. I have a big suitcase.
Stop by over at Savvy Southern Style and say Hello! You'll never guess what room I picked out. No, it's not my garage!