I was feeling like my house was a little naked for Thanksgiving, so I added a turkey print to one of my frames to gobble it up a bit.
It took me all of five minutes.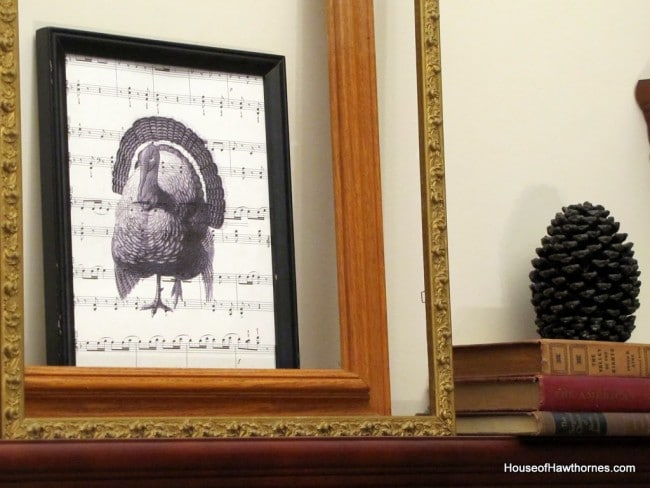 I just printed out this turkey graphic from The Graphics Fairy on a piece of thrift store sheet music (I made the image black and white before I printed it). And then I taped it to the inside of the frame.
Voila, instant Thanksgiving decor.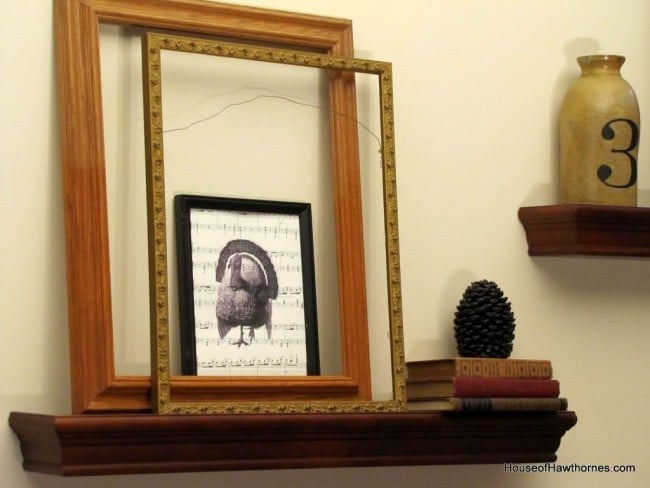 Not an original idea, but quick and easy. And this girl is all about quick and easy right now!
Hey look, I can do a post that's not ridiculously long and doesn't have 400 photos in it!!!