The first of my iris have bloomed.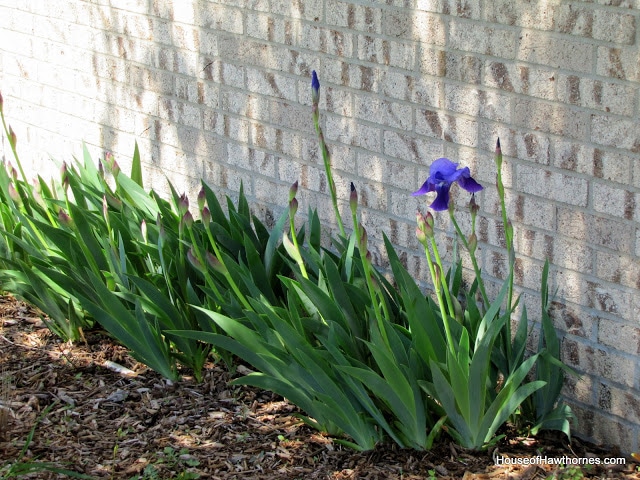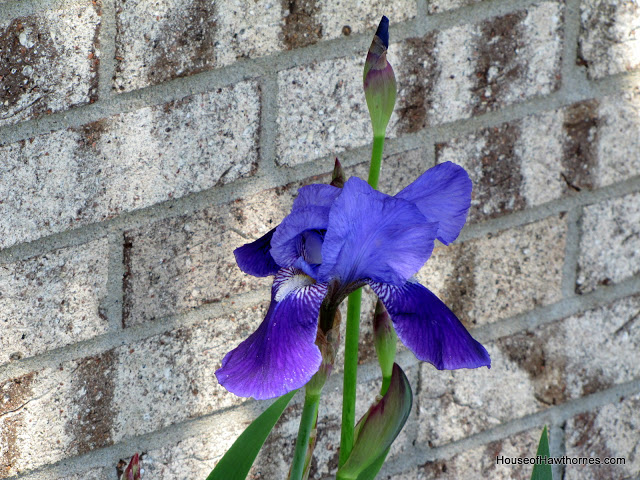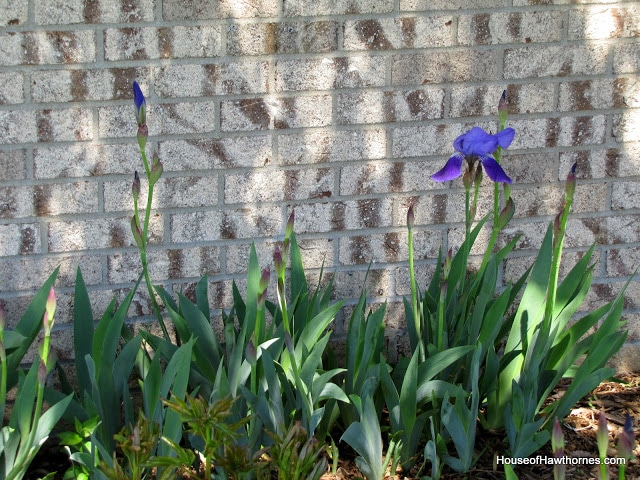 Sheba and I were checking them out today.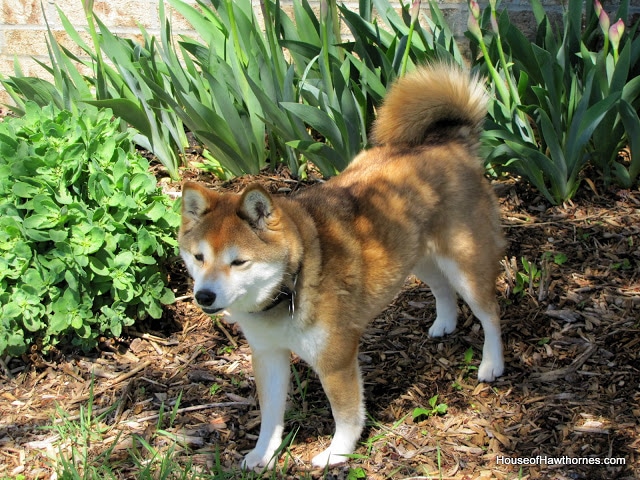 Speaking of intruders in the garden, the ants have already claimed my peonies and they haven't even begun to bloom yet.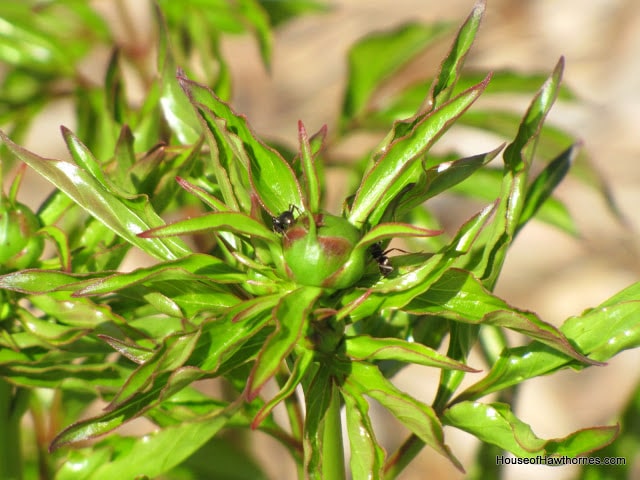 They don't hurt anything, they just remind me of all the bugs out there in nature. And it's not that far from bugs to snakes to who knows what.
I'll just concentrate on the beauty of it all right now.
Linking with Photo Feature Friday at A Rosy Note and Cottage Flora Thursday at Fishtail Cottage.