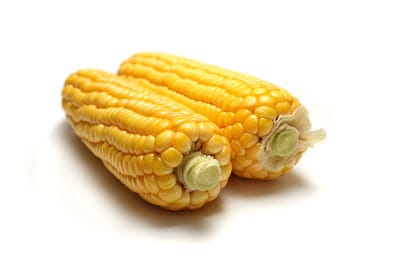 In the cornfields surrounding my house the corn is getting ready.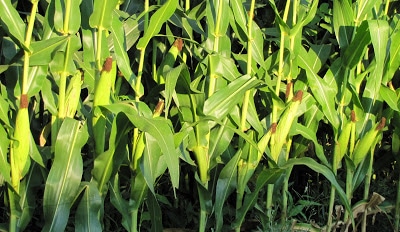 Look how full the ears are.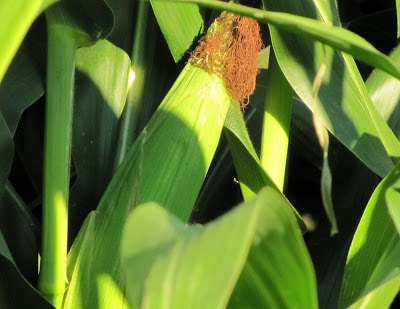 This one is almost busting out of its husk.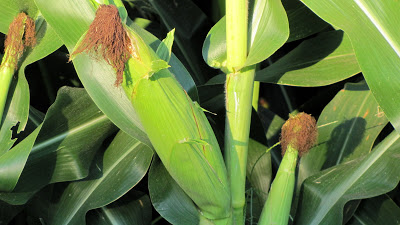 I hear it's been a good year for corn in the Midwest and we Ohioans like our corn.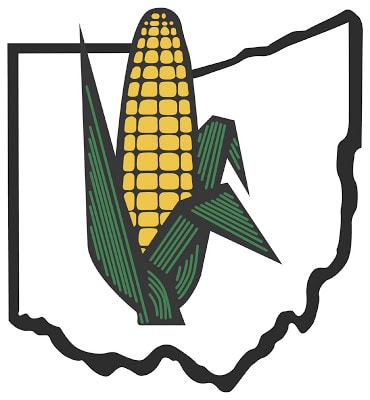 Millersport, Ohio has a corn festival.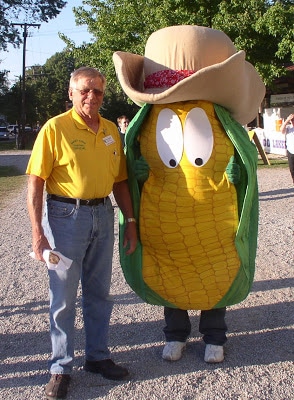 Marion, Ohio has a popcorn festival.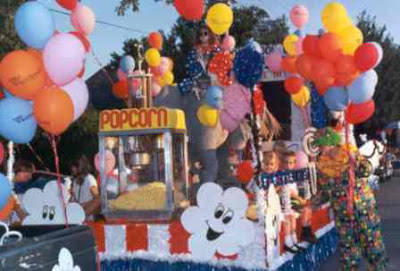 Dublin, Ohio has a cornfield made of concrete.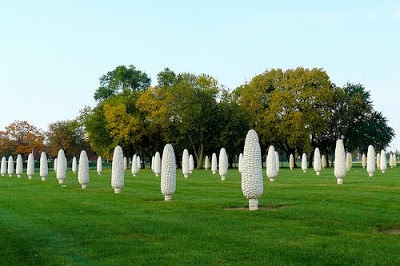 Yeah, it's one of those artsy things. 109 ears of corn the size of people "growing" in a former cornfield. There's something ironic about taking a cornfield and making it into a cornfield which then makes it not able to be a cornfield anymore.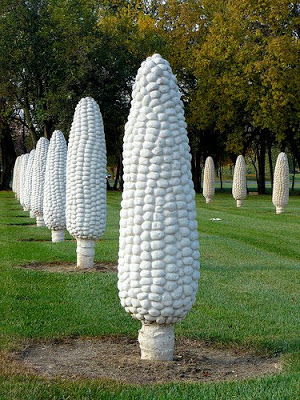 We love corn so much we turn it into corn mazes in the fall. Get it – a corn maze made from maize.This would be an Ohio corn maze, but they come in all different designs. For those that haven't experienced one before, you walk through a field of really tall corn that you can't see over and try to find your way out. If you get lost or stuck in a dead end path someone will eventually rescue you.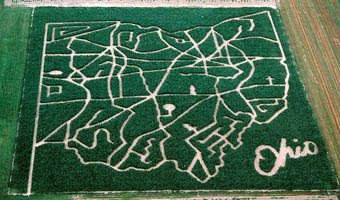 Guess what we had for dinner last night?The corn in "our" cornfields is feed corn, so this was bought from a local farmer who sells it out of the back of his pickup truck parked in front of his barn. He also sells some of his wife's pickles that she cans. It's an unmanned stand since he's probably off farming or something, so he has a little coffee can where you deposit your money – it's a honor system thing.
I tried to take a picture of his "stand" yesterday to show you because it's just so cute, but he was stocking it when I got there so I felt weird about whipping out my camera. I would have to explain the whole blog thing to him and all and I didn't want him to think I was a nut case. Because if he thinks I am a nut case it would jeopardize my ability to get more of the best corn I have ever eaten in my entire life. I'll try to get a shot next time I go.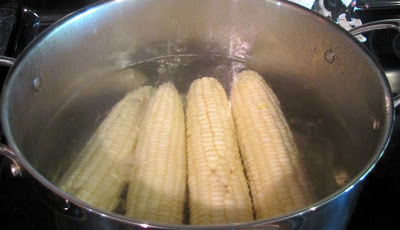 I am joining Susan at A Southern Daydreamer's for Outdoor Wednesday.