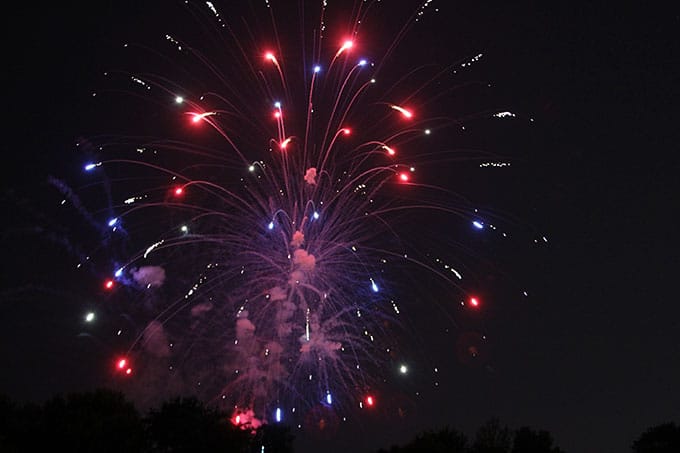 Oh, and that's HOH as in House Of Hawthornes, not Hoe as in something entirely different.
Lesson to think hard about the initials when you pick out a blog name. Just saying.
I've been thinking that we need a post every so often with just random whatnot. Sometimes I get caught up in writing blog posts, doing Facebook and Twitter and blah, blah, blah that I miss just hanging out with my peeps.
So this is a random whatnot post to keep you up with the HOH.

WHAT A WEEKEND
Parades, picnics, fireworks. It was one grand old 4th Of July.
Lots of food too. I'm going to be getting back on the diet bandwagon come Monday morning, so I'll be finishing off the apple pie tonight. That makes total sense in my mind and possibly why I have a few pounds to lose.
And the weather! Great job there Mother Nature, cooler than normal temps and lots of sunshine and just a little bit of rain here in OH-IO.
LUCY IN THE SKY
Oh, and I saw The Beatles. Yep, they dug a few of them out of the ground and they came to my town for a pre-fireworks concert.
I guess it may possibly have been a tribute band, but they sure knew their Beatles stuff.
VIRILITY
And then to top the weekend off, my post on Last Minute 4th Of July Desserts Ideas from 2012 sort of went viral. OK, I don't know what the definition of "viral" is, but man did I got a lot of visits to my blog from that one old post. It was a good weekend indeed!
BRAGFEST
BTW, not to brag (brag, brag, braggity brag), because I feel this post is turning into a brag session with me hanging out with The Beatles and all that, but I'm in the July issue of All You Magazine!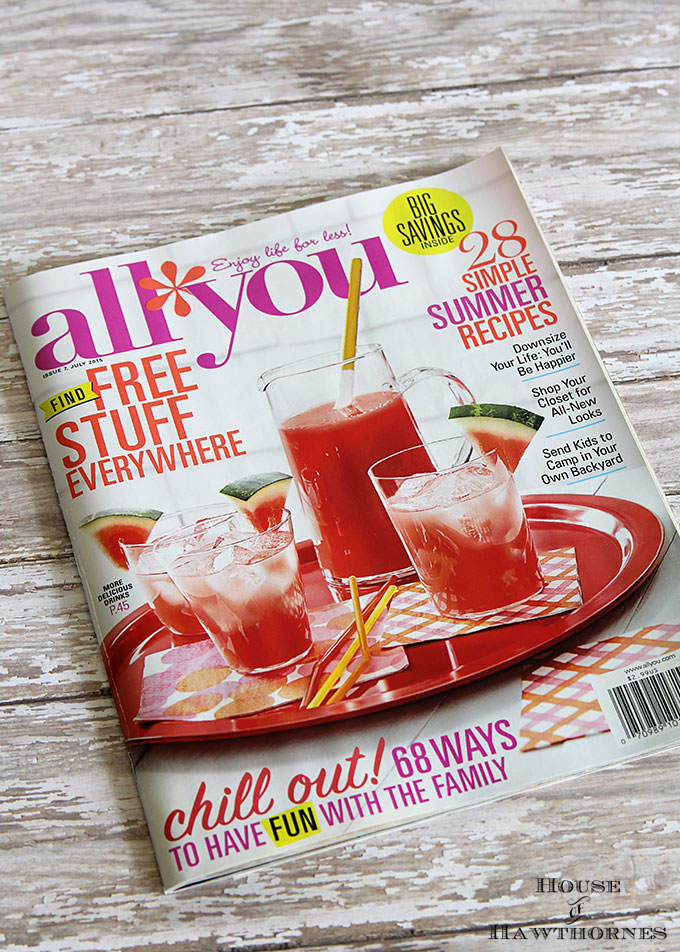 See, there's me on page 14.
I hope the thrill of seeing one of my projects in print never gets old! She says as if she has any idea if she will ever be in a magazine again!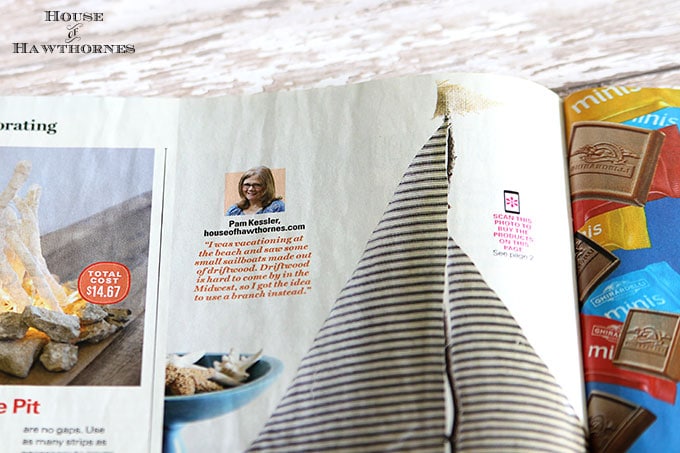 REVERSE GARAGE SALING
I just noticed that I said "saling" and there is a picture of a "sail" right above this. How weird is that!
OK, I've got to come down off my weekend high and get back to work. I may be having a garage sale soon, so I'm working on pulling stuff out and putting it in Keep, Donate and Sell piles.
Right now my Keep pile is the largest pile, so I need to watch and episode of Hoarders to remedy that.
Do you do that? Whenever I see that program it makes me want to gut my entire house!
Hope you all enjoyed this issue of Keeping Up With The HOH! And I really hope you enjoyed your holiday weekend as much as I did mine!