My son and I had a perfect day today. He has been on spring break all week and today was the first day that it did not rain, so we headed out to the zoo.
You gotta love sunshine. And wild animals. Put the two together and it's a glorious day!
I am also very proud of myself because I did not buy the obligatory bag of cotton candy at the zoo today. I must still have some Easter candy left have great will power!
OK, now on to the meat of my post. Yesterday I showed you my chemistry box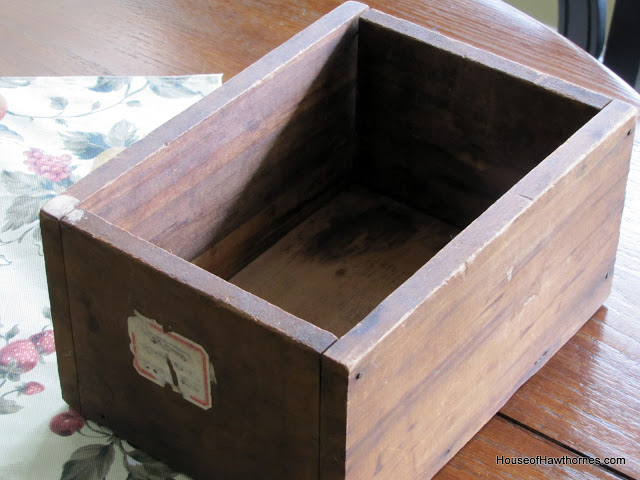 that I made into a IKEA inspired planter box.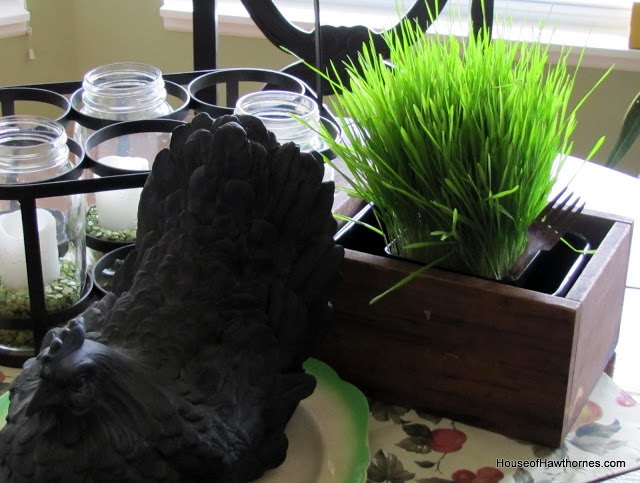 I have it on my kitchen table, so I thought I'd show you the rest of the vignette (while it's still there because this table vignette changes rather quickly).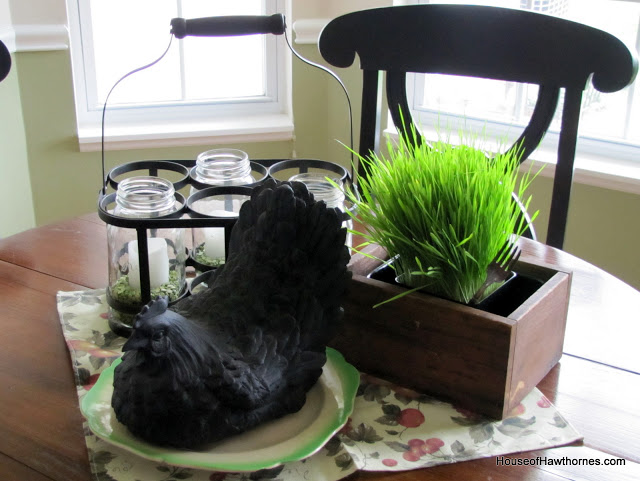 I bought this black rooster at Marshall's a few months ago and it has been floating around my kitchen ever since. It's been on the table a few times, on top of the fridge, on top of the cabinets and on the counter. But it keeps finding it's way back to the the table.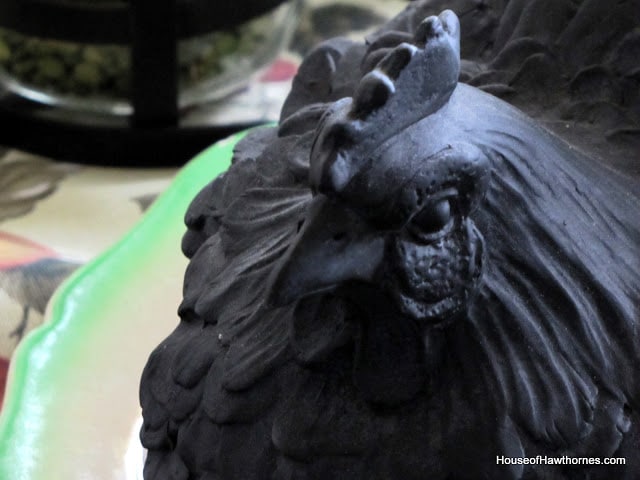 I have it sitting on the thrift store plate I showed you HERE.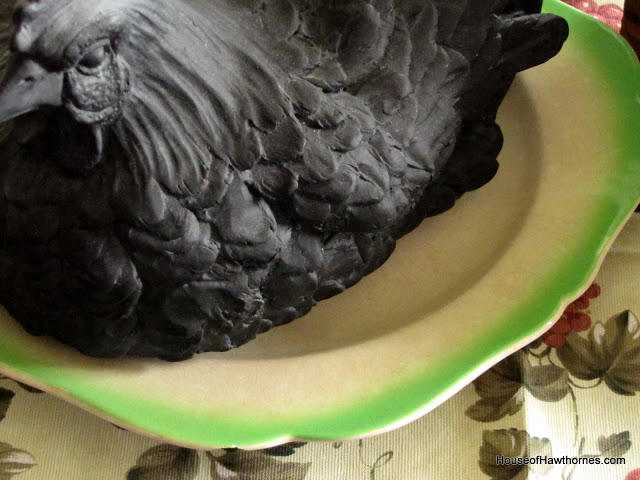 I purchased this metal wine carrier at the Flower Factory. It's a floral supply store in a few Ohio cities plus Indianapolis.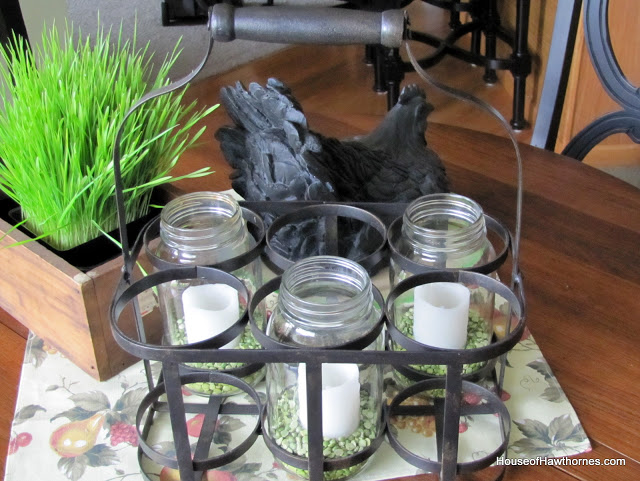 Even though it's meant to be a wine carrier, it is just the right size for mason jars.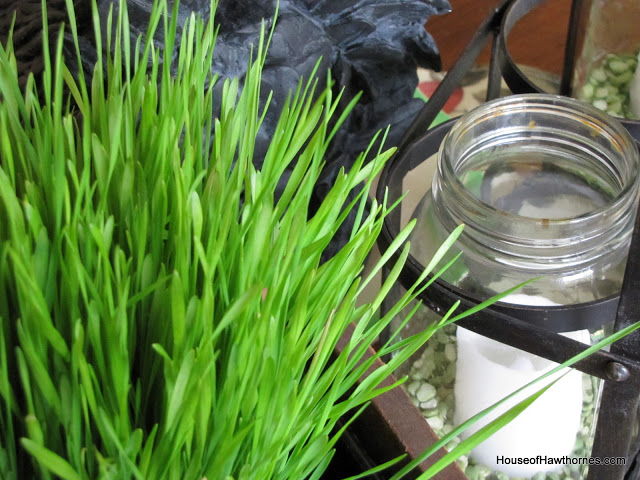 I put split peas in the bottom of the jars along with some battery operated candles.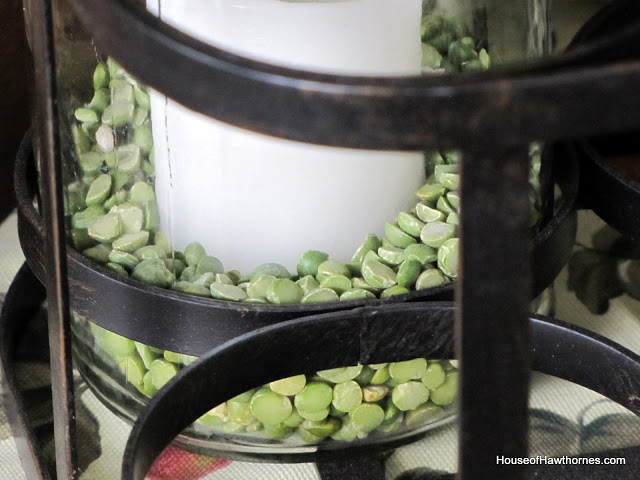 I think Vicki at Rusty Rooster Vintage inspired this look. She did a similar one with coffee beans in it.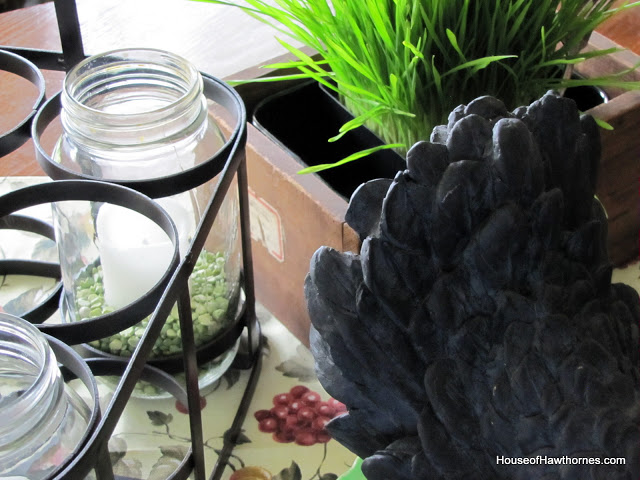 Strange note. Kerr jars fit in here nicely, but Ball and Atlas brand jars were slightly too large. Who knew that all quart mason jars were not the same size on the outside.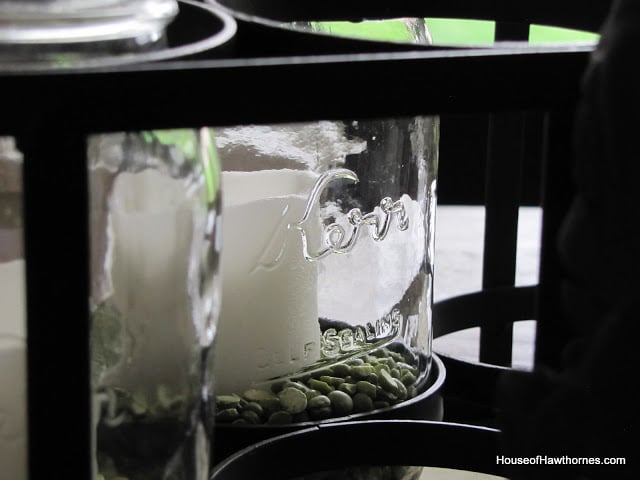 Yesterday I showed you my stamped fork. In the next few days I will work on a tutorial on how I made it. Super duper easy, so start collecting some unneeded silverware for the project.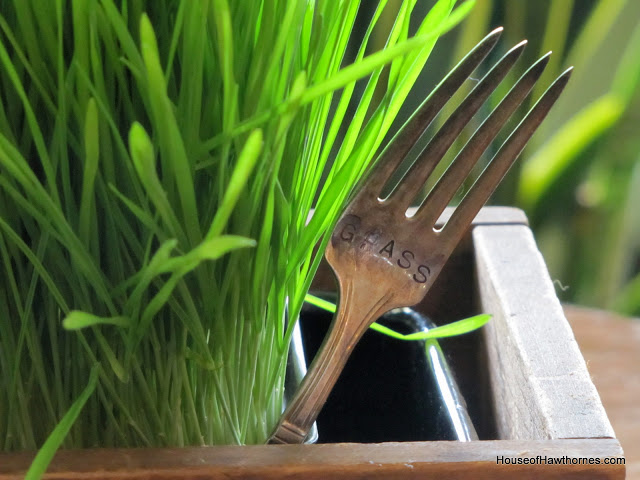 Linking with Funky Junk Interior's Saturday Night Special.