We have a new dog park in town and Lacey's been taking full advantage of the swimming hole.
She'll swim out to fetch sticks for a long as someone is willing to throw them. I normally stop throwing when I'm having visions of having to go into the water to help her swim back to shore.
I don't do dog CPR.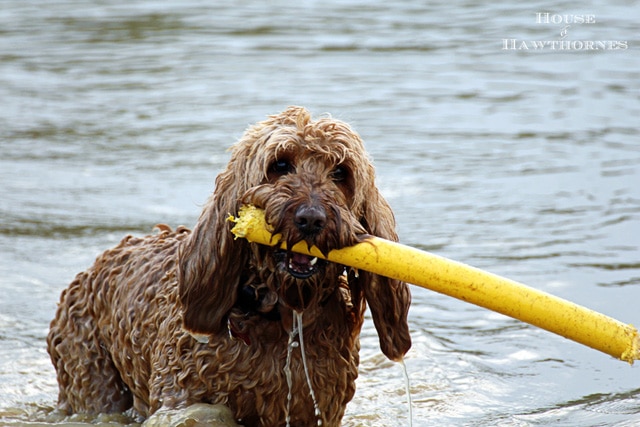 This is Lacey's first dog park and she doesn't quite understand that ALL the sticks and ALL the tennis balls in the entire park are not HERS.
It's amusing, on our end, to see another dog owner throw a ball or stick for their dog to retrieve, only to see Lacey come running out of nowhere to claim it.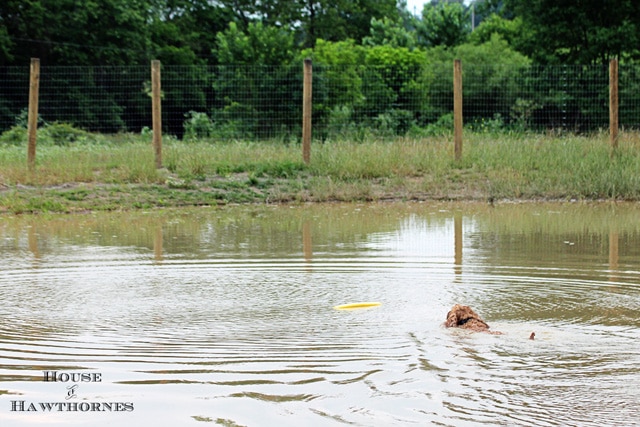 The other dog owners do not seem quite as amused, although she quickly wins them over with her ever wagging tail.
So we're working on the sharing concept right now. It's like having a five year old.
With better hair than I have.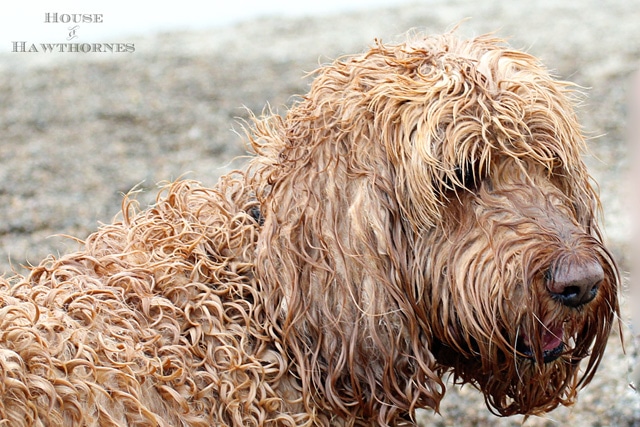 In other news. Holy cannoli, I have poison ivy and it's driving me nuts!
I'm trying to keep it unwrapped, so it will dry out. But then it oozes and drips all over the place. TMI?
I tell you, I really need a good nights sleep without waking up with my arm stuck to my pillowcase.