Just in case you are like me and wait until the last minute to plan your 4th of July desserts menu (and desserts really are the star of your Fourth Of July picnic), I thought I'd show you a few patriotic desserts I'm dying to make this year.


They all look super yummy and highly patriotic. Of course, this only applies if you are in the U.S.A. If you are Canadian and celebrating a belated Canada Day, then just skip the blue parts of the foods.
Easy 4th of July Desserts
A Flag Fruit Pizza from Sabby In Suburbia (so photogenic)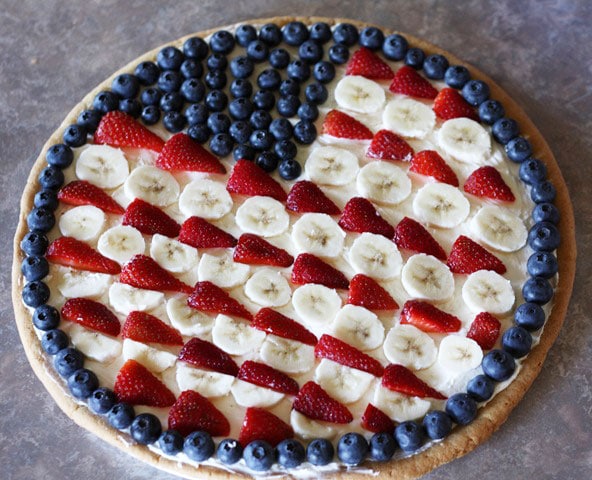 A Red, White and Blue Trifle from Skinny Taste (3-4 Weight Watchers points for those that know what points are)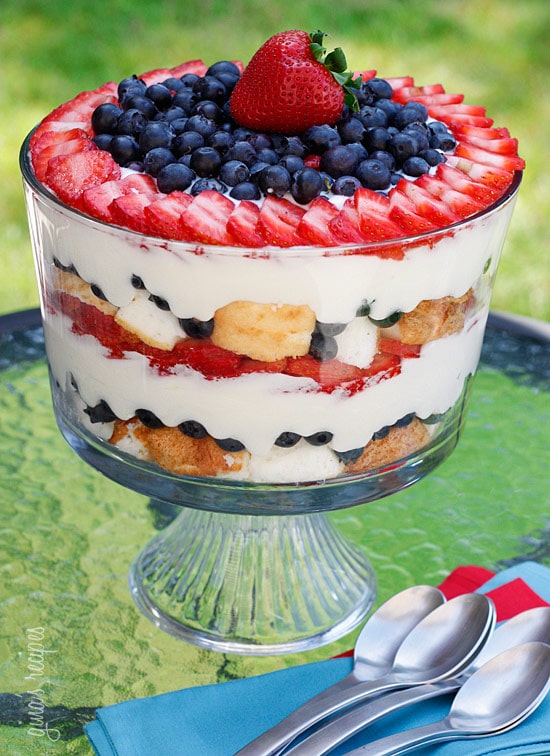 These Spangled Sandwich Pops originally from Disney Family Fun would be ridiculously easy to make. Buy ice cream sandwiches, roll them in sprinkles and insert popsicle stick. BOOM, you're done!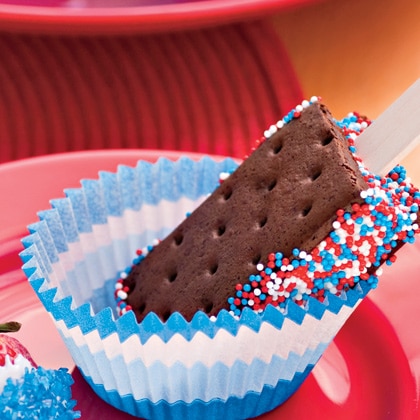 This No Bake Summer Berry Ice Cream Cake from Cake's Cottage is as gorgeous as it is easy to make.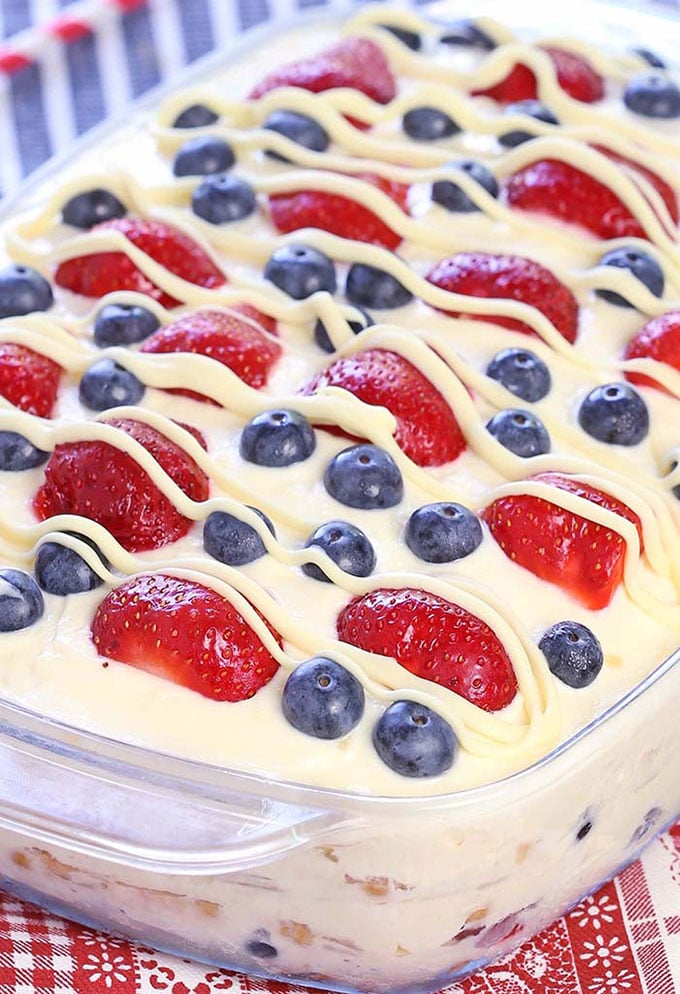 Strawberry Shortcake In A Jar from Babble (a cake that is portable, need I say more)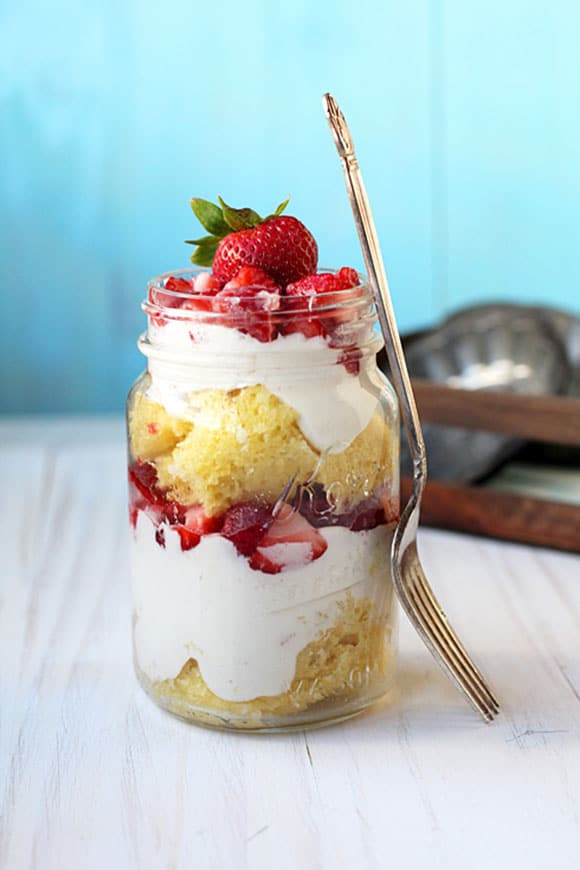 Firecracker Bundt Cake from Betty Crocker (can't you picture lit sparklers stuck on the top of this)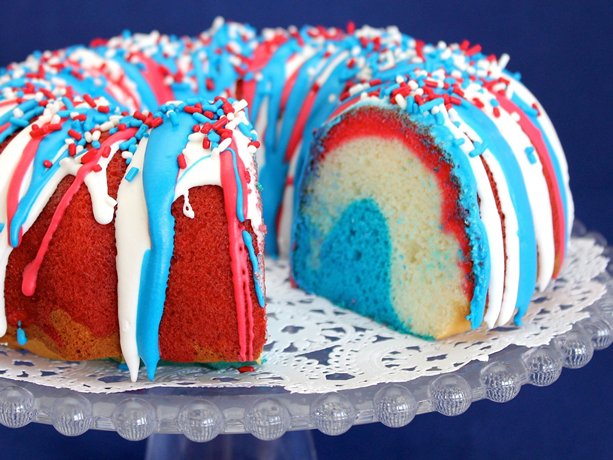 Who doesn't like a 4th Of July Pinwheel, especially these edible ones from Home Cooking Memories!
And Watermelon Rice Krispie Treats from Glorious Treats (not red, white and blue, but still pretty darn picnic worthy)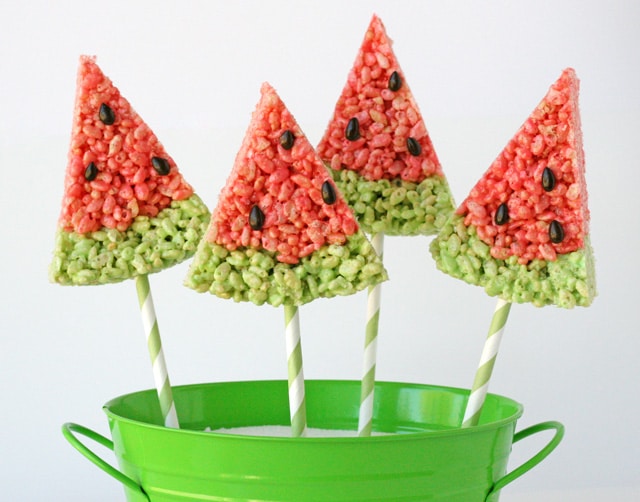 And a bonus for you is my Bluebbery Crostata. These pies are SO EASY to make and so impressive at the same time!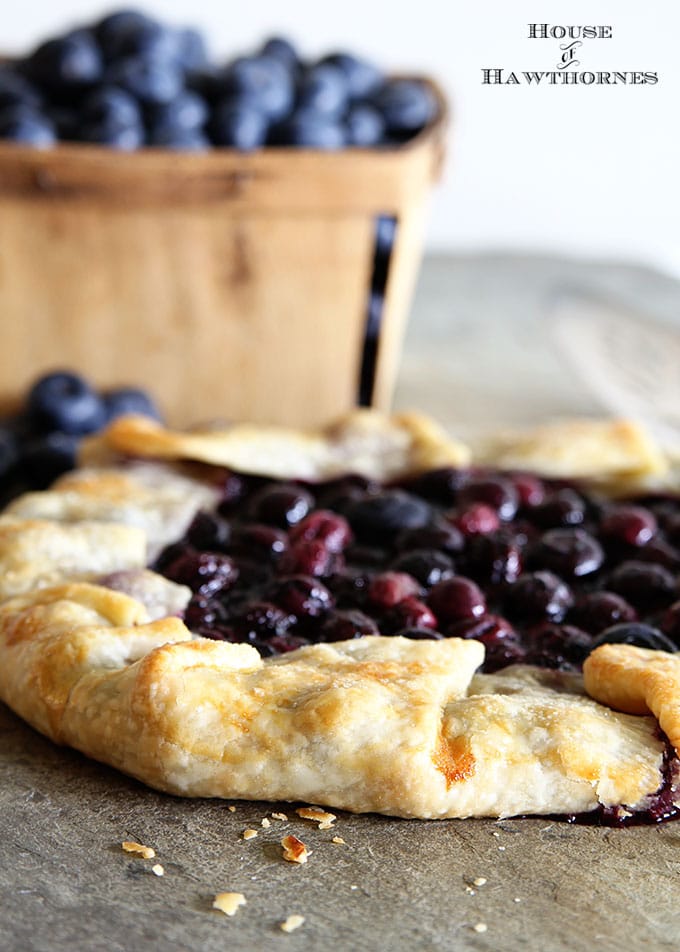 Who wants to bet that I just buy an apple pie from the grocery store, slap it into my fancy star spangled pie pan and try to pass it off as homemade?
That's what Betsy Ross would have done.
With all those bombs bursting in air, she wouldn't have had time to make a pie from scratch either.


Even more dessert ideas can be found on
Patriotic Fourth of July Desserts HERE
.
Need more ideas for the 4th Of July? You'll want to check out my other patriotic ideas:
More 4th Of July Recipes and Ideas
5 Unique Potato Salads For Summer
Best Soft And Chewy Oatmeal Cookies
Retro Picnic Supplies For Your Fourth Of July Barbecue