Happy Sunday to you!
Can you believe that Memorial Day weekend is next weekend? I can't. It hardly seems like spring was here at all and now I have to worry about squeezing my butt into a bathing suit.
Regardless, we've had a pretty good weekend here with the lilacs blooming and yard sale season in full force.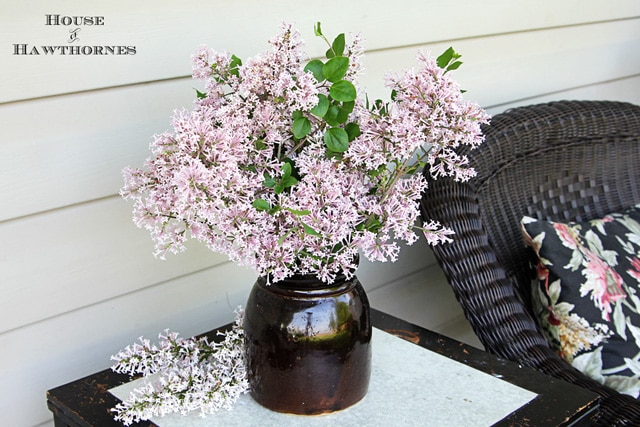 Speaking of yard sales, I went to probably 15 of them on Friday. And this is all that I bought.
An $5.00 table for the back porch (Hey, look - it's the same table as shown in the 1st photo).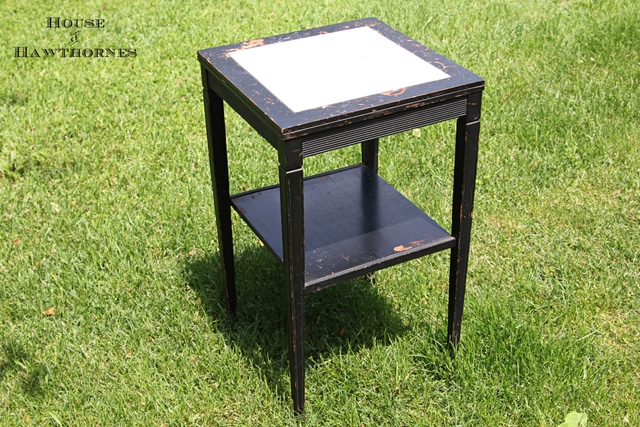 My husband is concerned that
A) it is wobbly
B) the paint is chippy and
C) the white square on top of it is contact paper, not marble inlay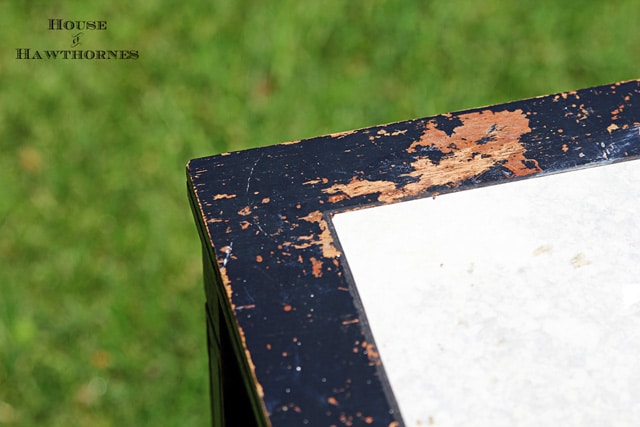 He probably didn't hear me when I mentioned the "it was only $5.00" part.