My mums are in full bloom.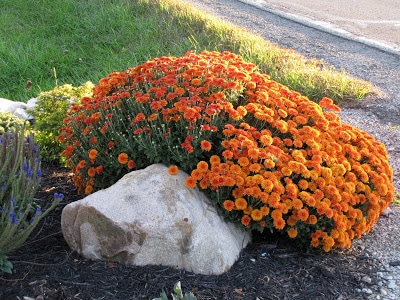 These are the ones at the end of my driveway, beside the road.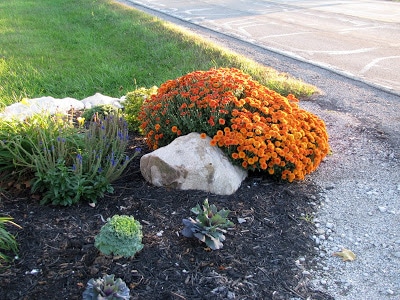 They are a soft orange color.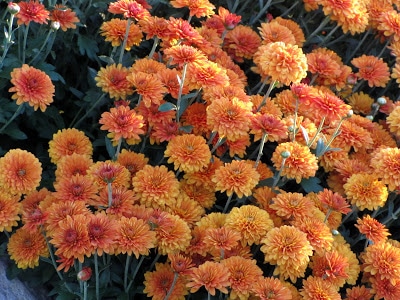 On the other side of the road I have two mums planted.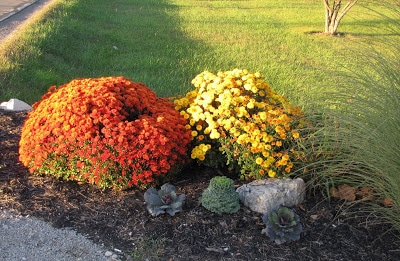 Normally I go for symmetry, but the drievway beds are different sizes so I plant them slightly differently.
There's a darker orange one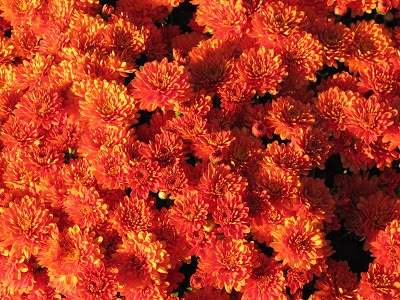 and a goldish/yellowish one.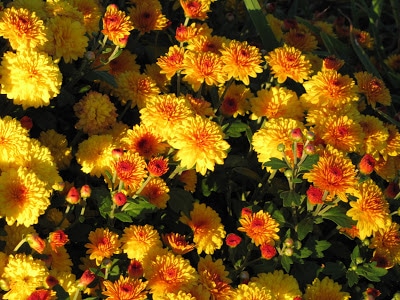 This one beside the garage was bought this year.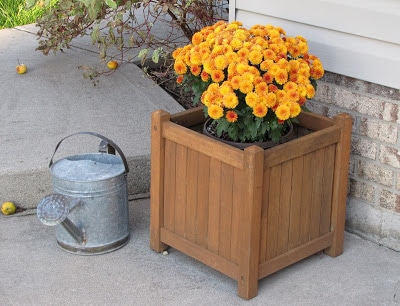 For years I have bought mums in the fall, used them as decor for that season and then threw them away.
Last year I bought some, used them for decor and then I threw the pots in the garage meaning to throw the mums away, but never did.
To my surprise, in the spring they had some green shoots sprouting up, so I put them in the flower beds by the road. And they more than quadrupled in size from what they were the 1st year! Who knew you could neglect them all winter and they would still want to grow for you?
Oh, I almost forgot about these guys I have sitting outside the back door. Their first set of blooms had turned all brown and ugly, so I cut the heads off and now they are blooming again.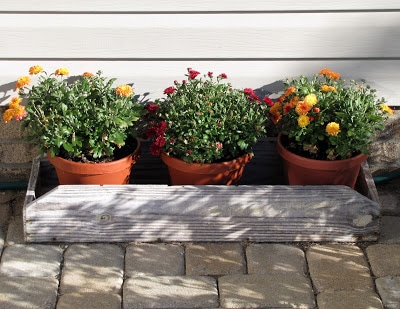 And because I was outside taking photos, I thought I'd show you my pumpkin. I picked him up at the local grocery store.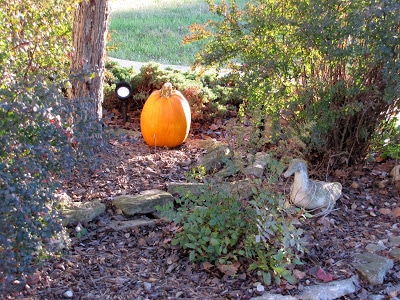 Normally I like to go to a pumpkin patch or farm stand to buy them, but the grocery store was convenient, had good size pumpkins and (best of all) was cheap.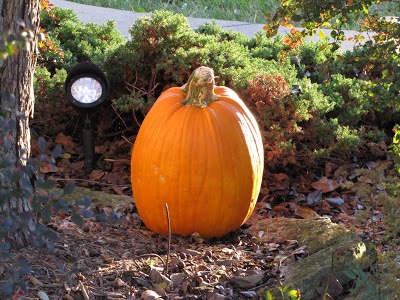 Same pumpkin, but viewed from my sidewalk.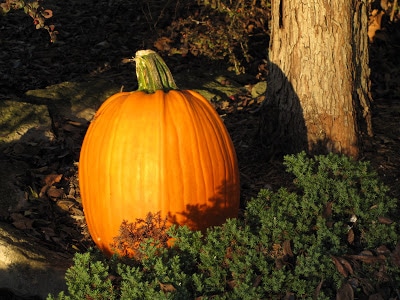 And while we're at it, here's my witch flag that I bought at Kohl's.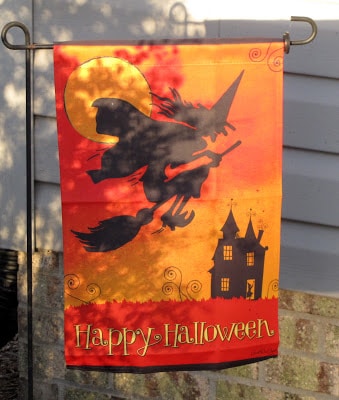 Excuse me while I jump on my broomstick and fly on out of here. Got some vacumming calling me.
I am joining the following parties today:
Cindy at My Romantic Home for Show and Tell Friday and Denise at First A Dream for Weekend Porch and Garden Party.