On the way home from my garage sale-palooza Friday, my son and I stopped off at a local farmer's market and bought some corn and a melon.
So the question of the day is - do you call them cantaloupe or mushmelon? My Mom always called them mushmelon, so that is what I call them, but I don't hear that a lot in this part of Ohio. Is it cantaloupe or mushmelon in your neck of the woods?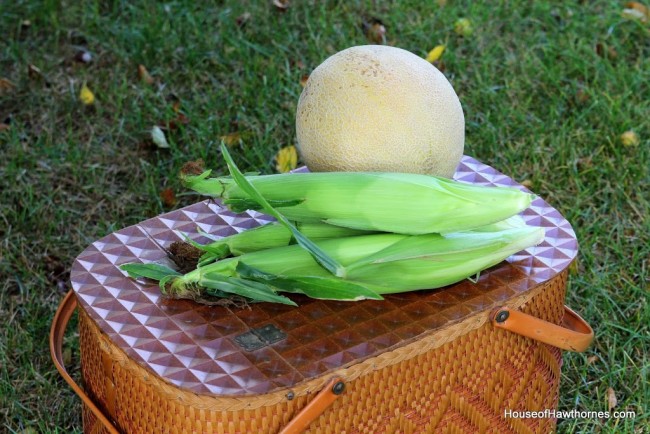 BTW, Frank is still hanging around. He did let me pet him today, so he's starting to warm up to me. A lot of cat treats were eaten prior to the petting. By the cat, not me. I can't stand the taste of those things.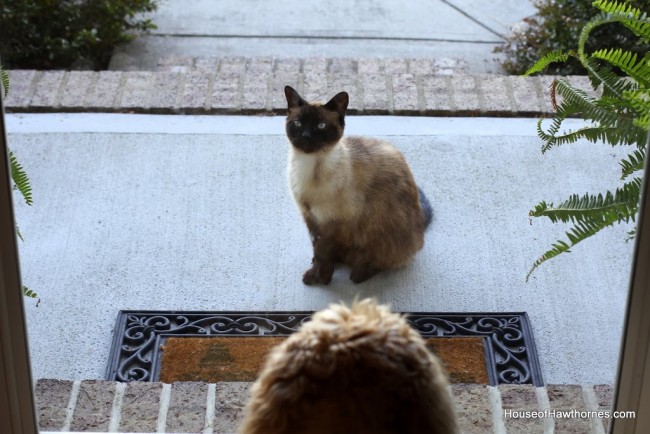 He's off the the vet tomorrow to see if he has a microchip in him. I'll be sad to see him go if he does, but I'd rather he be with his real family if they are missing him. OK, I'm starting to tear up, so have to go.