I had plans today to do nothing. Nada. Not a darn thing.
Well, I was going to read my issue of Folk Magazine that I had been saving for my annual day after Thanksgiving lazy fest.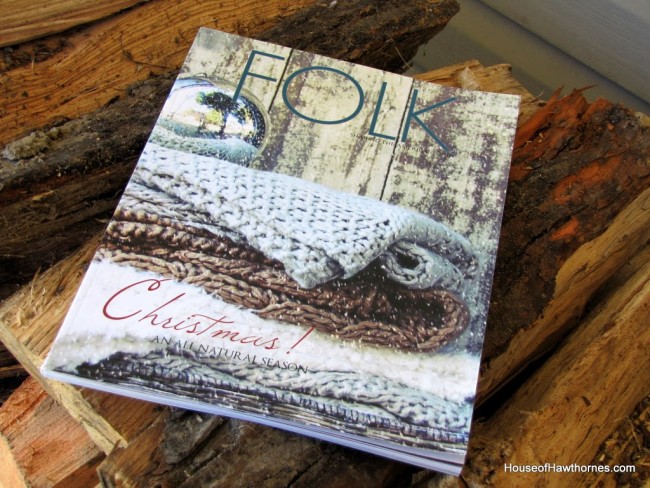 And maybe start to plan some holiday decorating.
Am I alone in the fact that I just can't plan out my holiday decor months ahead of time? For me it's a slow, enjoyable process where I can casually reminisce about each item as I gently unwrap it from its cocoon and decide where I will place it this year.
Heck, I don't even remember having half the stuff until I pull it out each year.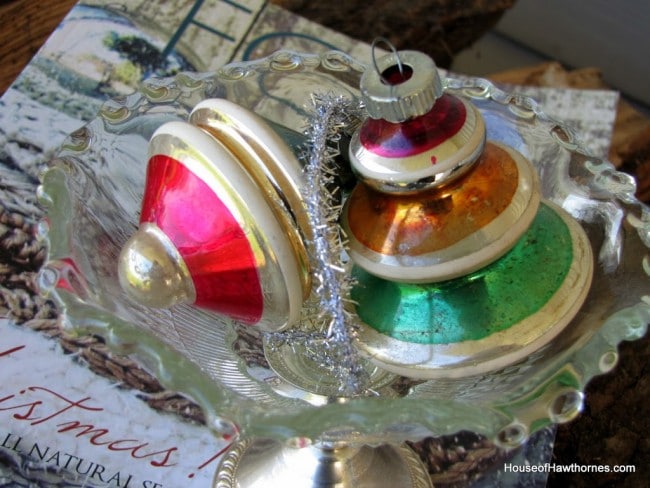 While jumping out of bed this morning to cheerfully start my day of rest and relaxation, I was greeted by no less than 7 spots of dog barf and an equal number of dog runny poo spots on my carpet, spanning from one end of the house to the other. Great.
It appears that Sheba has been snacking on the new dog's food and it isn't sitting well with her tummy. Either that or my turkey didn't sit well with her tummy. Come to think of it, maybe it was the latter.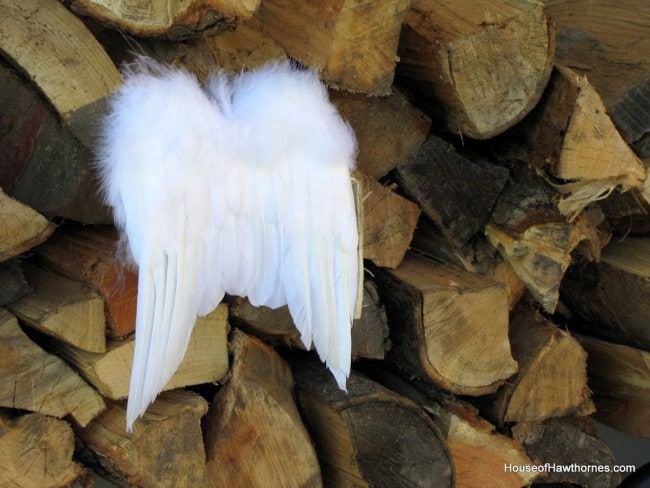 So by the time I was done cleaning up those messes, it sort of got my day off to a rough start.
I may have to make Saturday my day after the day after Thanksgiving lazy fest.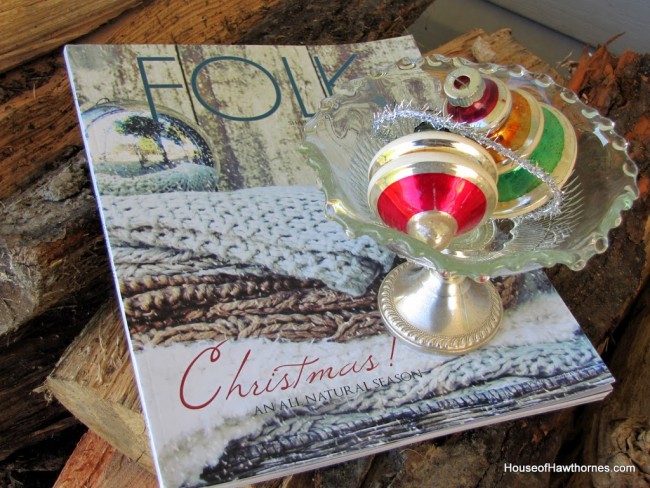 BTW, I purchased the Folk Magazine, vintage Shiny Brites and angel wings at Urban Farmhouse's holiday open house that I attended last weekend. I'll have lots and lots of photos from their store over the next week. Hopefully, we can all get some vintage Christmas inspiration from them.
Also BTW, my turkey came out wonderfully in my roaster oven. I may never use the real oven again for holidays!
Linking with My Romantic Home's Show & Tell Friday, LaurieAnna's Vintage Home's Farmhouse Friday and Common Ground's Vintage Inspiration Friday.