I have a dirty little secret, so I thought I'd broadcast it all over the internet. Why keep anything to myself, all the big bloggers talk about their sex lives, marital woes and mental illness flair ups. OK, so maybe it's nothing that big. My dirty little secret is that I totally cheated on planting one of my flower pots this year.
When checking out the local Walmart to see if they had any killer deals on hanging baskets (not really a huge super deal, BTW), I ran across these pop in pots of flowers.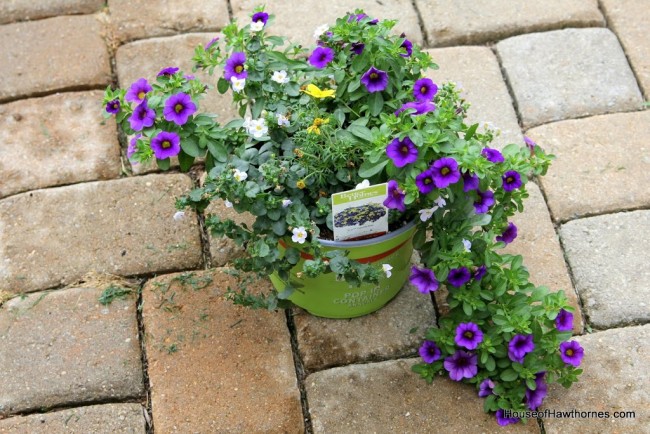 It's a 3 quart container with three different flowers pre-arranged in them. You can just basically drop the plant, pot and all, into another container if you want just a quick shot of color for the porch. Or you can take it out of the plastic pot and plant them in a larger pot filled with dirt to give them space to grow a bit (which is what I did). I guess you could also plant them in the ground if you wanted to get all fancy about it.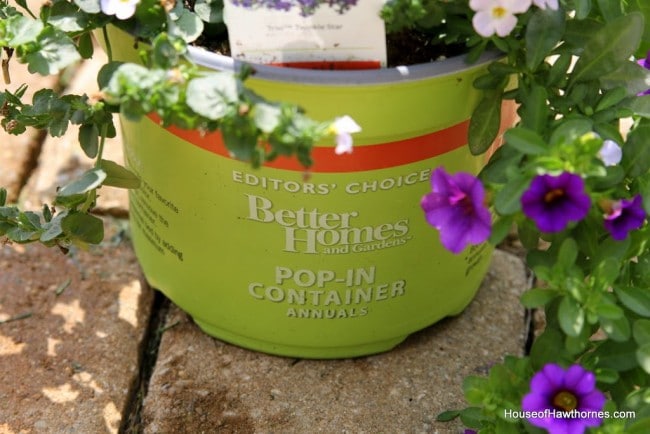 I love to pick out plants and play around with different combinations, so I wouldn't normally go for something like this (I'm sort of a flower snob). But for the price of $5.77 and the fact that they had three plants that I probably would have put in a pot together anyhow (Why yes, Walmart and I do have similar styles), I decided to go for it.
The three plants are Minifamous Dark Blue Calibrachoa, Namid Compact Yellow Bidens and Big Pearl Falls Bacopa. Walmart sells all three of these plants individually for $3.49 each (a total of $10.47 for the 3). So, almost half price by just buying the pre-made pot. How can you not cheat for that price?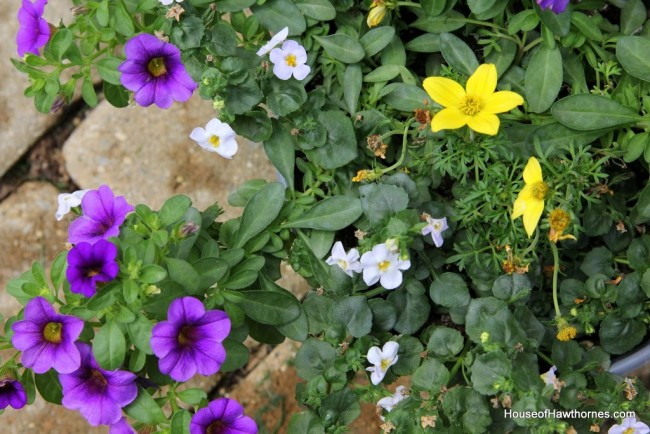 They had another pot combination in a white, light pink and light purple, but I was feeling a little more daring when I bought this one. I imagine they change the flower combos up with the region of the country you are in.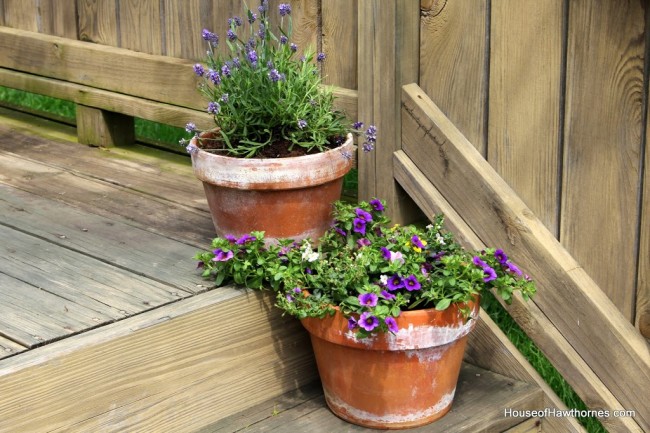 Under $6.00 and under two minutes to plant. And no one will be the wiser. Except that now I just told the whole internet about it, so basically everyone with a computer knows. And everyone has a computer now, so let's just say everyone in the whole world knows my secret now. I'm so glad I didn't talk about my third nipple or anything personal like that!

Disclaimer - Walmart has no idea who I am except for the fact that I made a huge stink at the local store last week when their freezers were on the fritz and you could not buy any frozen foods and I thought they should have let the customers know that when they walked in the door instead of being surprised with that little tidbit after they had already filled their cart with things they didn't really need and had no intention of buying in the first place, but just happened to see on the way to the grocery area (just a little run on sentence for you). I was in a rare mood that day. So yeah, I am not being compensated in any way to tell you about the Walmart flowers, just thought you might want to cheat along with me a cheap gardening fix.