Thank you all for your wonderful, supportive comments on my post yesterday. I do appreciate each and every one of them.
On Sunday we hosted a nice family party for those of us who still live in Ohio. For those that were at the party, they will be scratching their heads about this post, because it looked nothing like this on Sunday. More about that later.
This is my Christmas dining room centerpiece.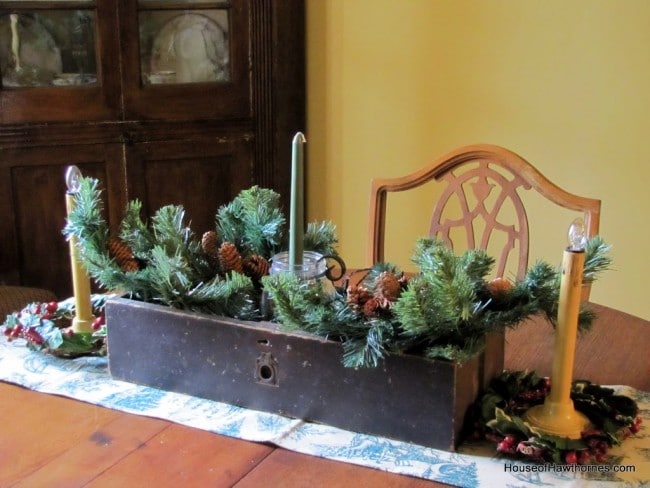 I used the drawer that I bought a few weeks ago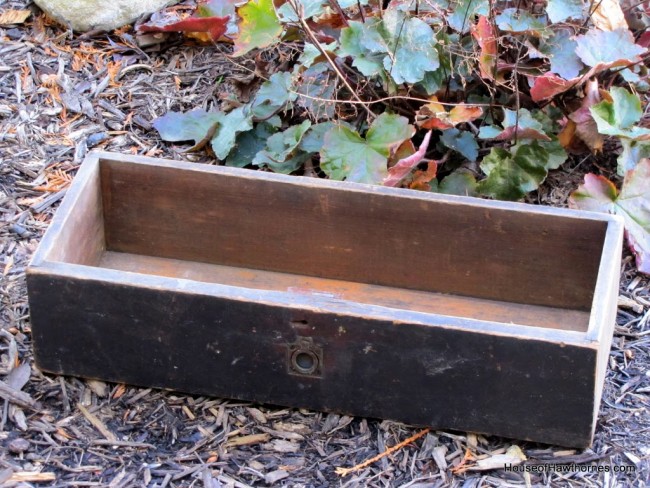 and added a mason jar with a candle and some greenery.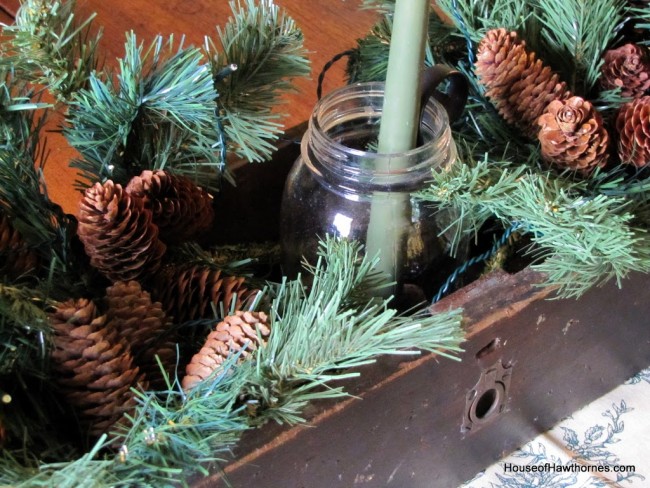 I have always loved these vintage electric candles that I bought at a thrift store.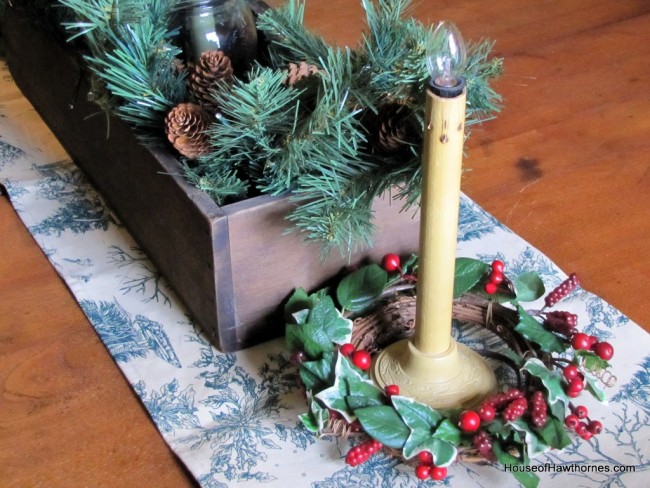 I especially like the unique bases on them.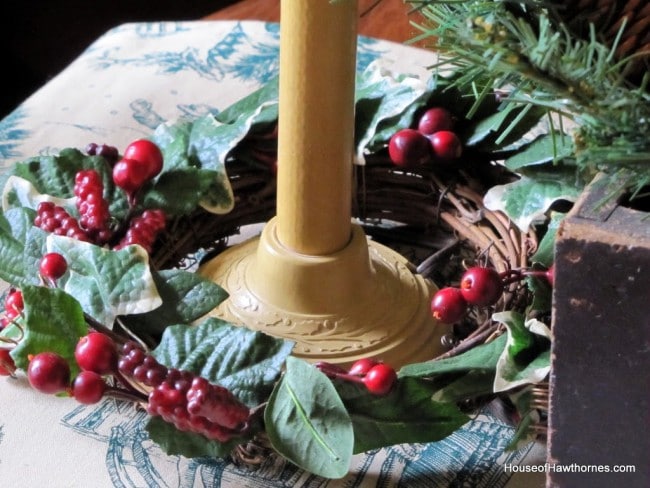 Before we started using the wood burning stove as a wood burning stove (go figure), I used to put the candles on top of the stove. Now it's way too hot on top of there, so I have been trying to find a better place for them.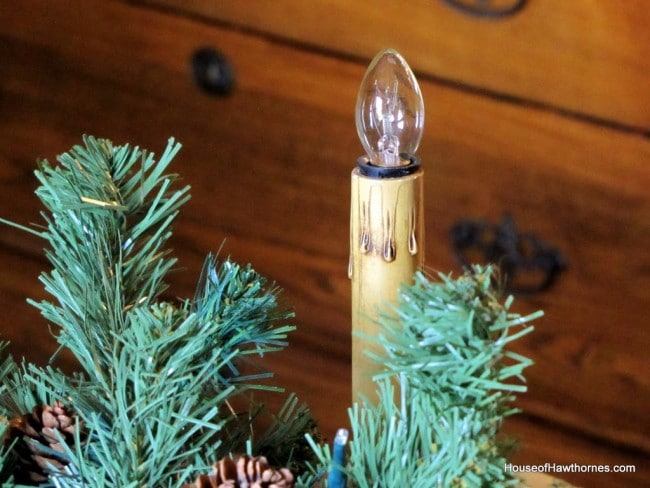 The runner on the table is an ebay find. It is a toile Christmas design and is a little too blue-greenish for my taste. When I bought it I was expecting it to be a little more green-green.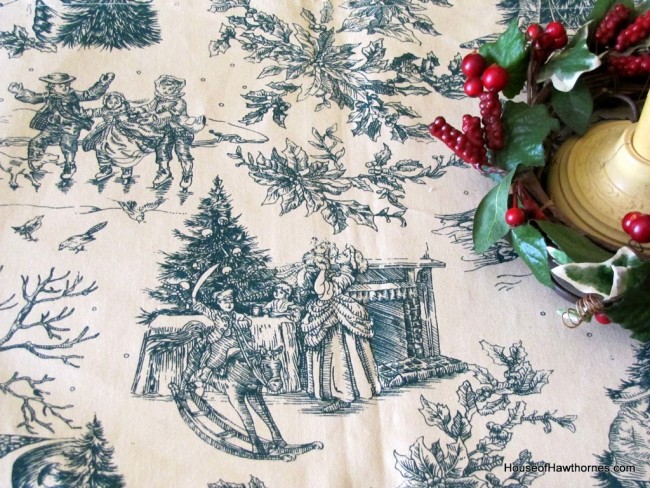 I knew that people would be sitting at the table for the party Sunday, so I ended up taking this off the table and putting something else in its place.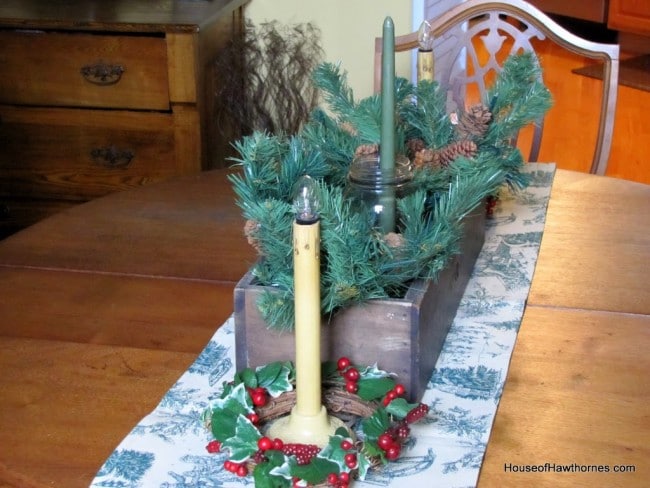 This centerpiece left no room for eating. And believe it or not, my centerpieces rarely have eating space in mind.
Linking with Marty at A Stroll Thru Life for Table Top Tuesday and Kim at Savvy Southern Style for Wow Us Wednesday.