Not all the hawthorn trees at The House Of Hawthornes have deadly thorns.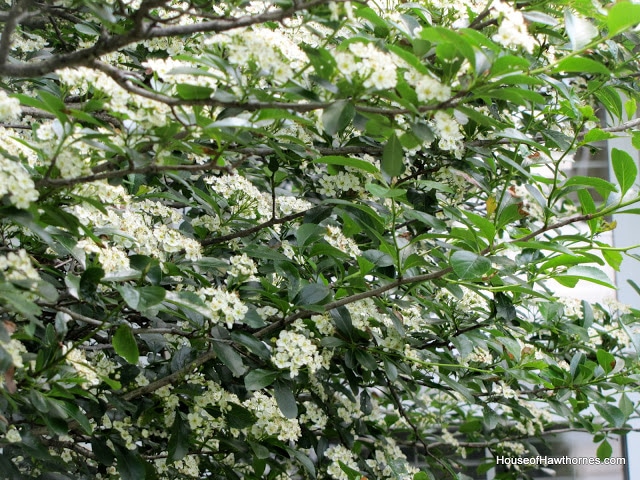 We have one in front of the house that is thornless and is currently alive with white flowers.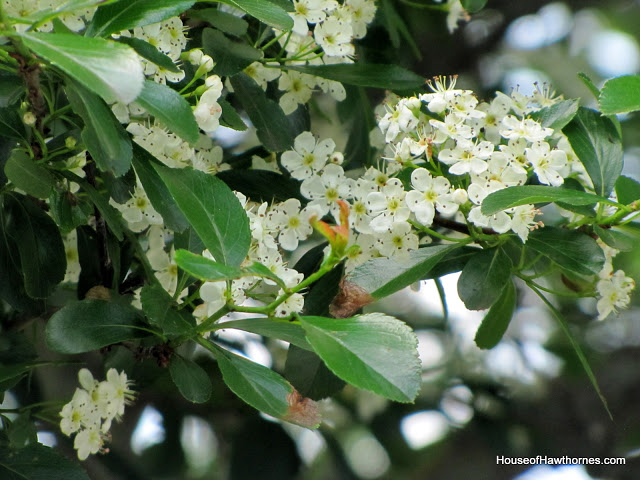 And bees. Tons and tons of bees buzzing around this tree.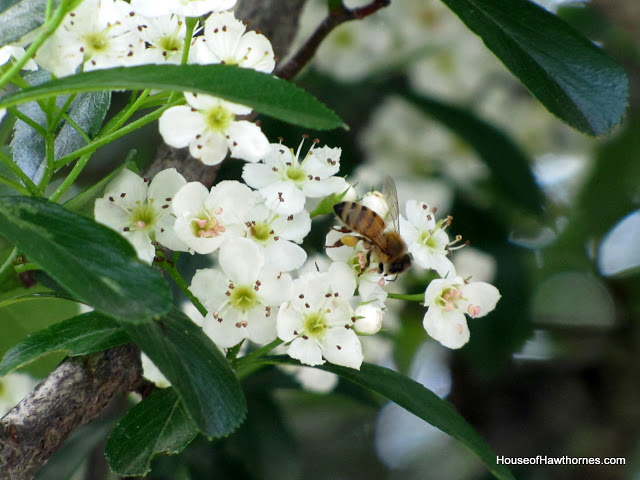 Too bad you have to walk under it to get to the front door. I might owe the UPS guy a tip at Christmas for risking his life delivering packages.
It has this great crooked, gnarled growing habit.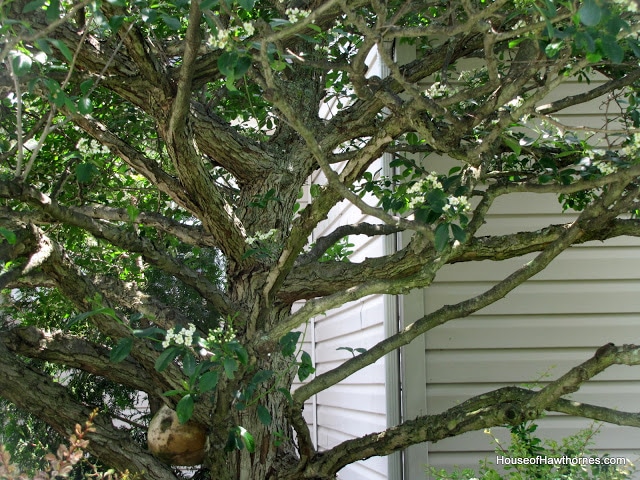 Reminds me of my Mom's arthritic hands. Twisting and turning at strange angles.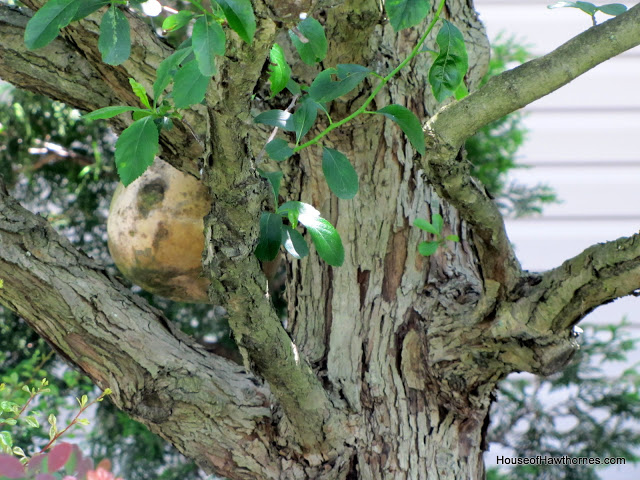 Or the mean old apple trees from the Wizard of Oz.