Some people ask why I am drawn to vintage items. If I go to a garage sale I fly past the clothes and Tupperware and go straight for the old glassware. And if I see a piece of antique furniture I am in heaven. Oh, and a chippy, wobbly old chair is sure to come home with me.
Well, I get a lot of my vintage inspiration from my Grandmother's corner cabinet. This was originally in my Grandma's living room, then my Mom's house and now my dining room.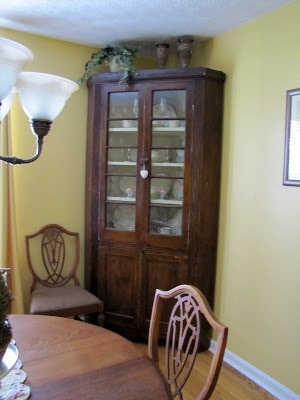 It currently holds my china,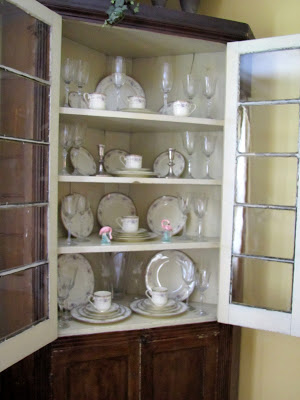 but when it was at my Grandma's house it was filled to capacity with items that Granny held dear. Like these flamingo salt and pepper shakers,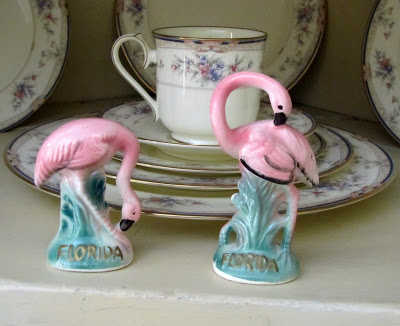 her
Fiestaware
disk juice pitcher in Harlequin Yellow,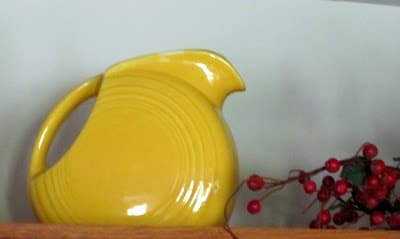 her pink FireKing hobnail vase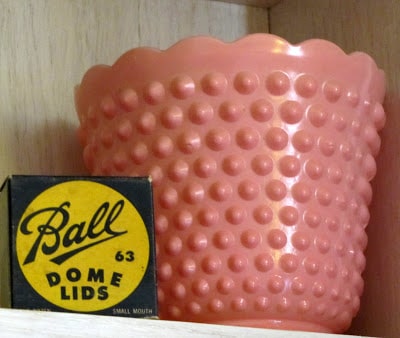 and a large collection of china dogs.
Here is one of them that I have on the shelf of my TV armoire.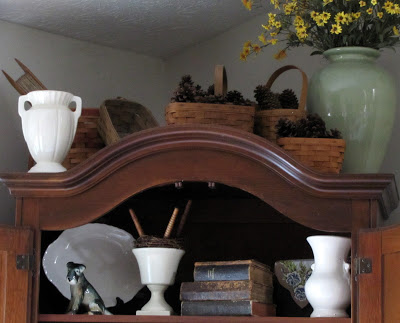 So I guess I get a lot of vintage inspiration from Grandma!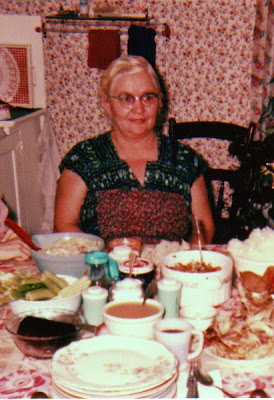 I'm joining Debra at Common Ground for her brand new party Vintage Inspiration Friday (yeah, I know it's Sunday, but better late than never).