Have you ever noticed that there isn't nearly as much vintage spring decor out there as there is vintage Christmas? I think the Easter decor didn't have as much sentimental value as the Christmas decor did, so the stuff tended to get discarded eventually. Or maybe people didn't decorate as much at Easter?
Either way, this is one of my few vintage spring decor items.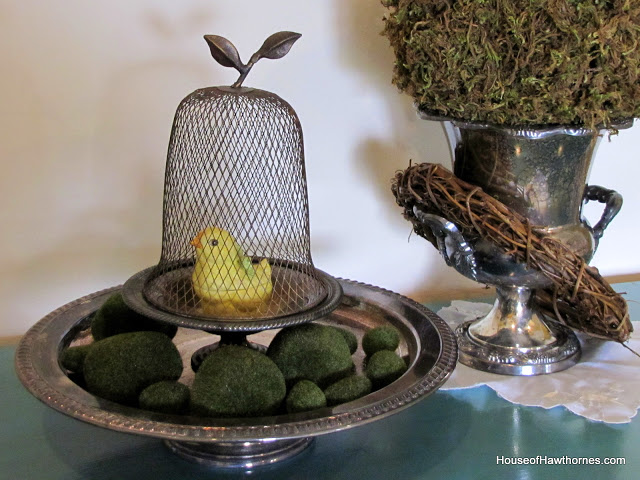 Doesn't he look like he's in jail?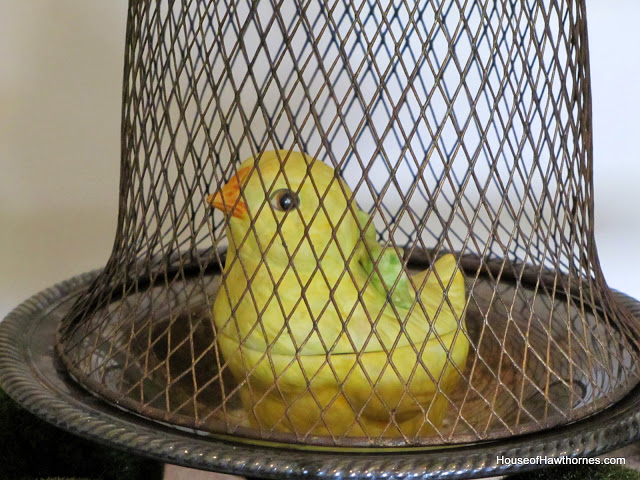 OK, I'll let him out for good behavior.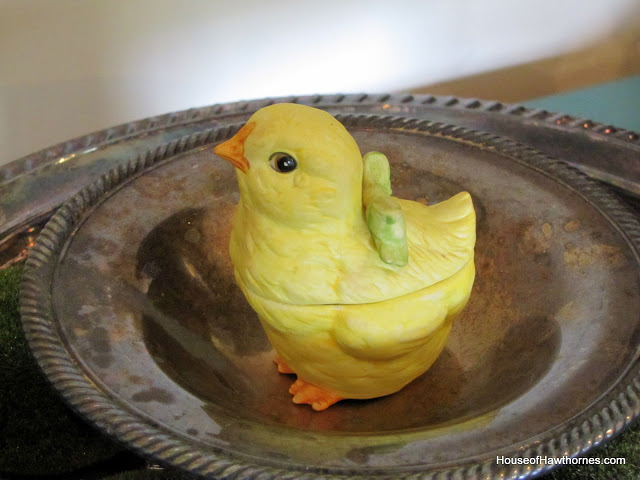 This little chick was made by the Lefton company and is sitting on a piece of my thrifted silver from Wednesday's post.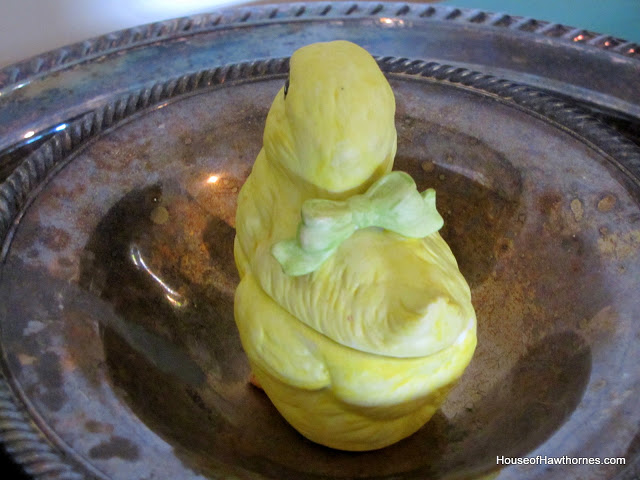 I wish I had more information on this guy, but I can't find a lot of clues online about him. I did find a Lefton collector's website Lefton.org, but no real info other than someone on ebay was calling it a trinket box.
The Lefton company was started in 1940 and is still in business today, but from the looks of him he does appear to be vintage. So I am going to go ahead and call him vintage (please don't tell me you saw him at the Dollar Tree).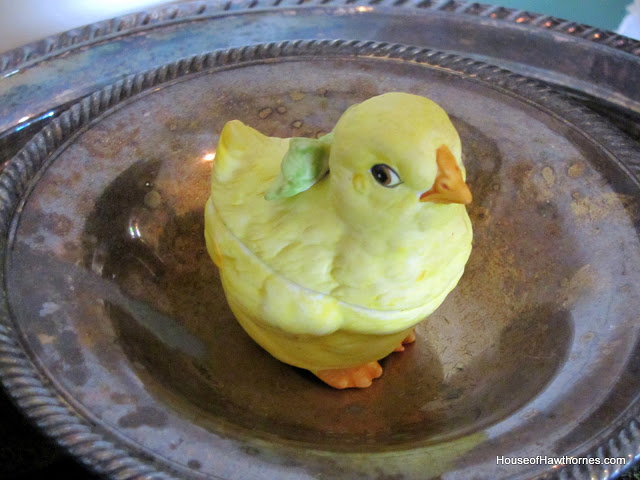 I do know that he is the right size to hide an emergency Cadbury egg though. Maybe that's why he was in jail in the first place. Can't just be stealing people's chocolate!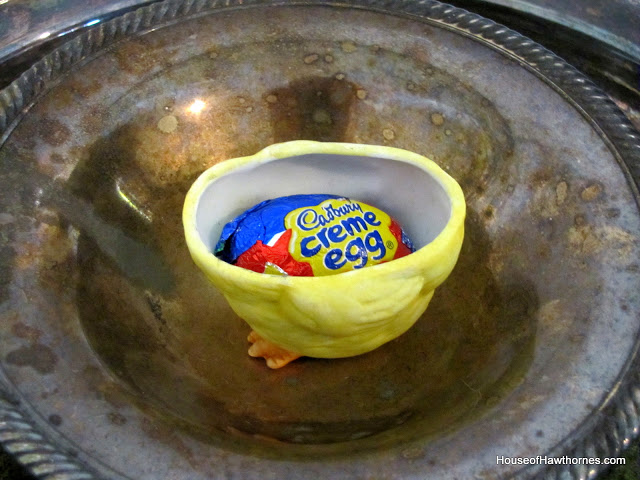 And a thrifty tip for you. Walmart has these faux moss covered rocks in their floral department this year. I paid $3.00 for the box of them.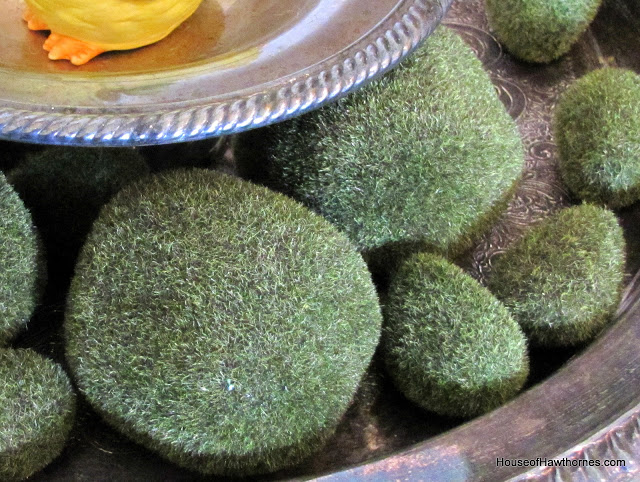 They had these last year at the Dollar Tree, but not this year. So my thrifty tip is to buy them when you see them, so you won't pay 3 times as much for them a year later. You're welcome!
So, do you have a lot of vintage Easter items?