For Colorado Lady's Vintage Thingie Thursday I am going to show you my toy chest from when I was a kid. Actually it was probably my older siblings' toy chest, but I claim it now. There's got to be some benefit to being the youngest.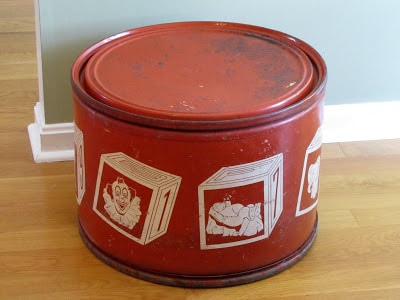 It is made out of cardboard with a metal top and bottom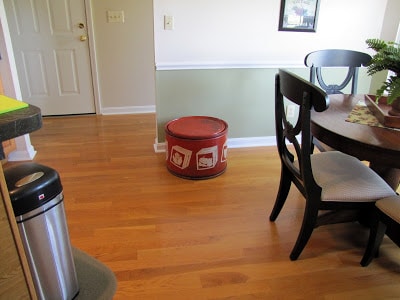 and has these quirky graphics on it.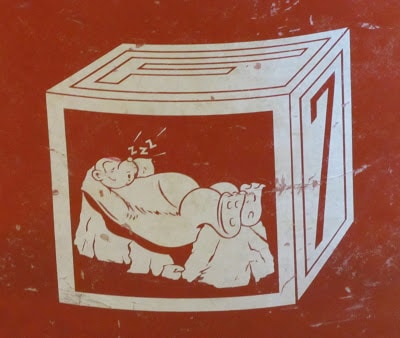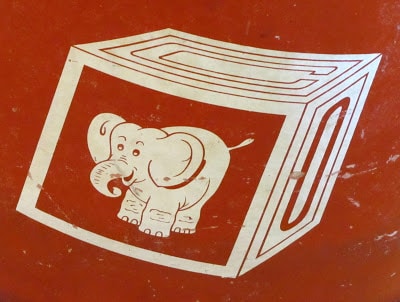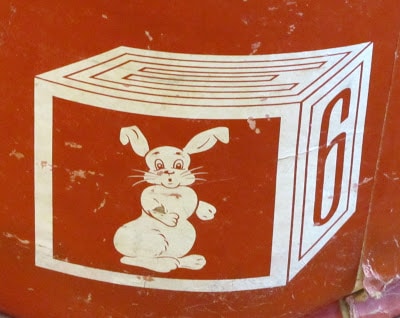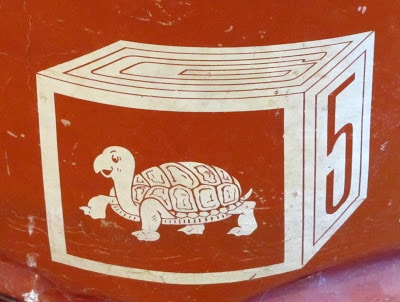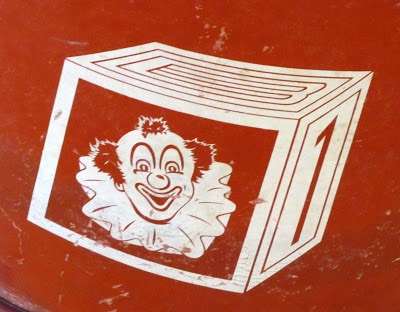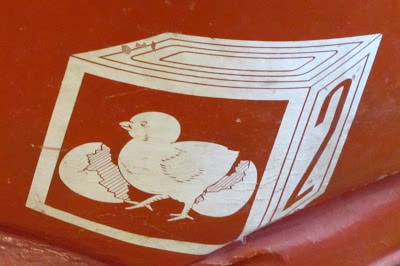 I vaguely remember standing on this and squishing it a little when I was younger.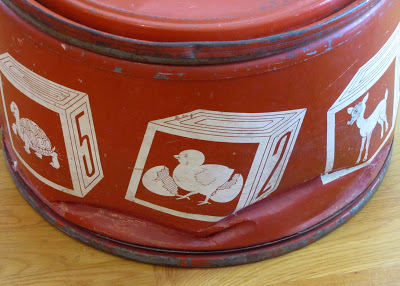 This is my horsey from when I was a baby. I can legitimately claim this since it has a manufacturing date of 1961 on the bottom which is the year of my birth.
No fancy subtraction needed – I just turned 49!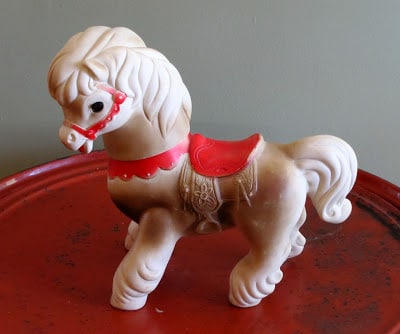 Isn't she cute?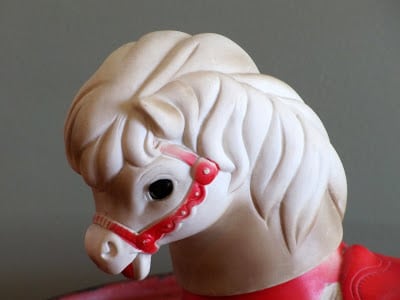 And this is a collection of rubber balls I found in the toy chest.

These balls are extremely dirty. I tried to clean them, but the dirt is sort of embedded in the rubber I guess. These sat in our attic in this toy chest for close to 40 years so I guess they absorbed some attic dust.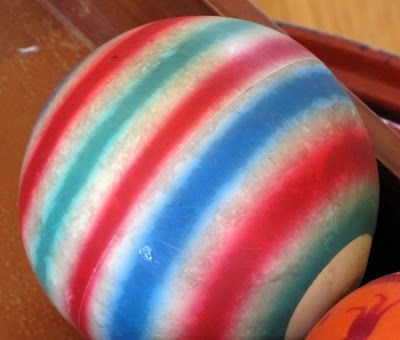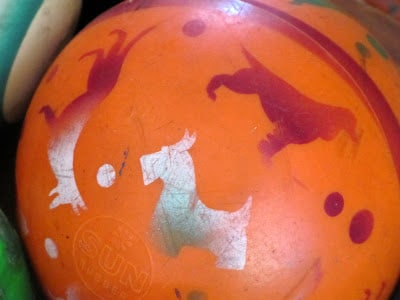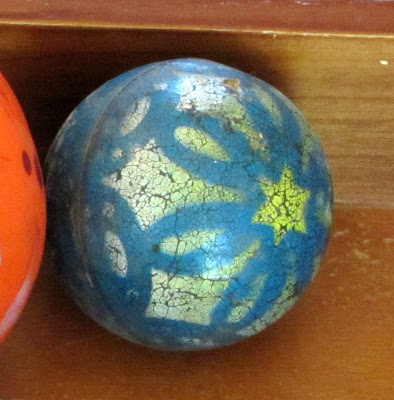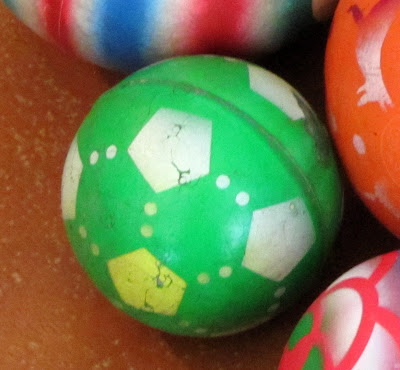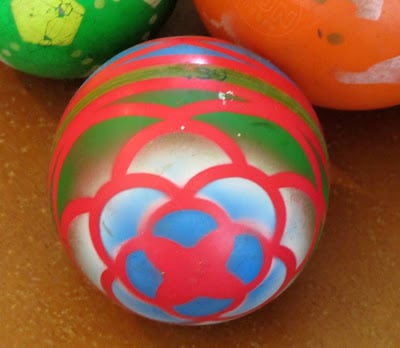 I don't know why I wanted to keep these things. But I actually use the toy chest in my office to store some books. The balls I keep in a yellowware bowl as a decorative item. And the horsey, well she just hangs out in my cedar chest.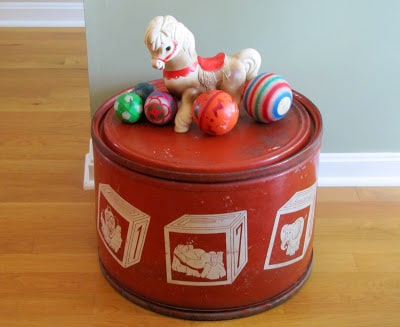 Why don't you head on over to Colorado Lady and check out some of the other vintage items on display.