You have probably seen Laurie's French Flower Pots over at Heaven's Walk. She used the Mod Podge transfer method and the pots turned out fabulous.
I did the same method on my pot on the hot tub deck, using a graphic from the Graphics Fairy, but without painting the pots white first. I won't do a tutorial on it, because she did such a nice job on her explanation and you can pop over there to see the details.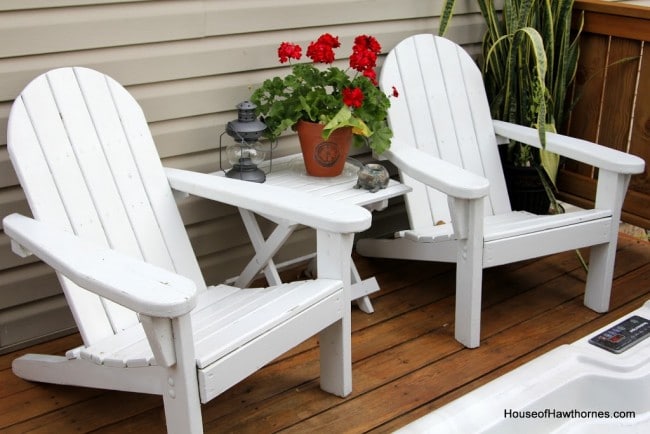 I have to say that I do think it looks better on white pots though. It looks more realistic, as if the image is actually printed on the pot instead of poorly Mod Podged on the pots like a crazy blogger would do when she has too much time on her hands and a generic looking flower pot in her hands. Nothing is safe around here. Nothing.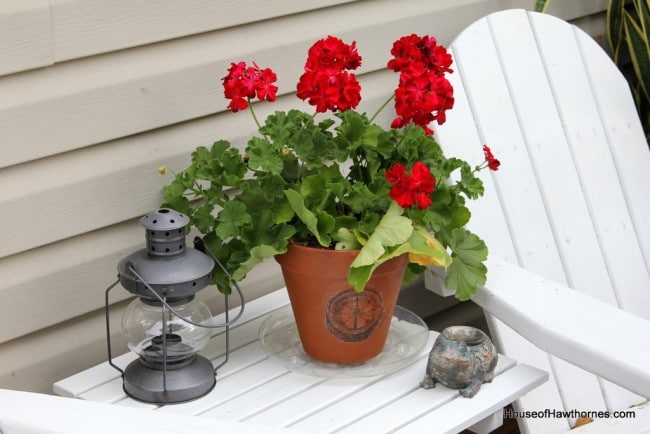 BTW, that is a compass on the pot. And that I have to explain that to you, says a lot about this project. I was going for a slightly nautical theme on my hot tub deck without being all boaty and drift woody, but I'm not sure a compass pointed me in the right direction. I just crack myself up!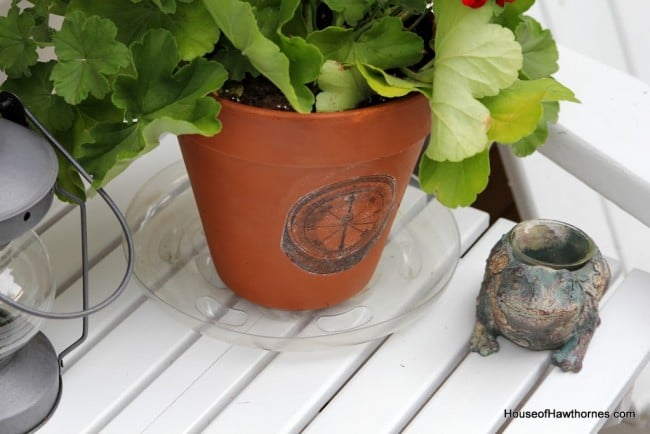 Speaking of nautical, I found this anchor hook at Hobby Lobby for half price (I think it turned out to be $3.00).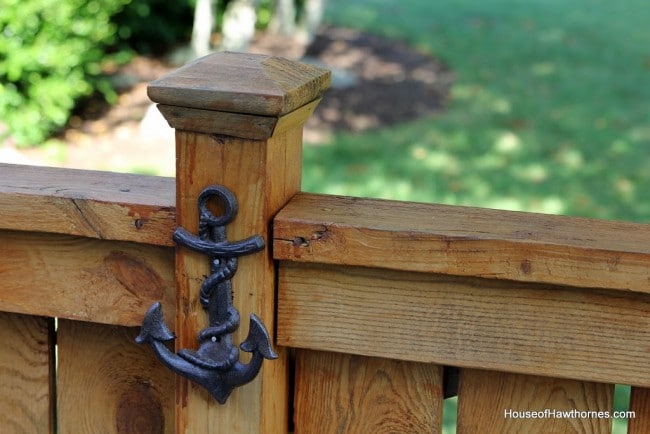 I also bought one of these faux glass floats from Hobby Lobby. I know nothing about glass floats, but it seems weird to this Midwesterner that they actually ever used glass balls to float fishing nets and things. Wouldn't they break easily? Wouldn't Flipper swallow one of these thinking it was a shiny treat?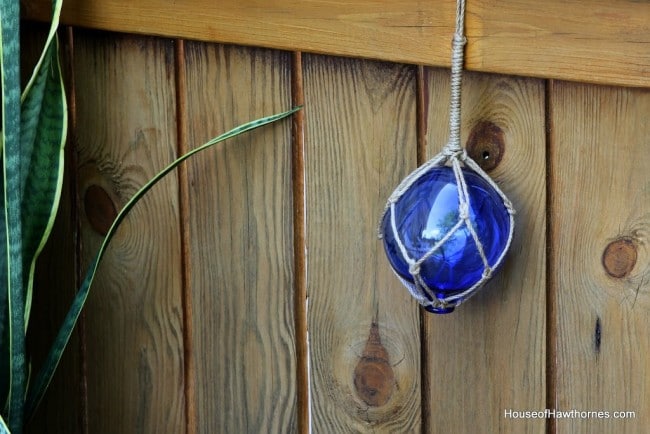 Hope your Saturday is going swimmingly. Me, I'll be working on getting stuff together for my son returning to school on Tuesday. Can't believe his summer is almost over. Where did it go?