I'd like to introduce you to a new member of our family!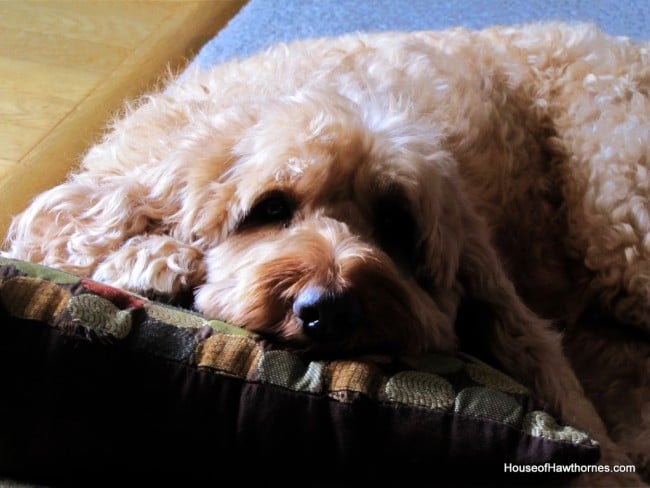 Lacey is a five year old Labradoodle that recently decided to adopt us.
Prior to coming to our house she lived with a wonderful host family that kept her while she was having puppies for a local breeder. Her breeder allows the dogs to have just a few litters before they are retired to live the rest of their life puppy free.
She's sort of like the Michelle Duggar of the dog world. Except that Michelle Duggar isn't child free, nor is she going to be child free anytime soon, but you know what I mean.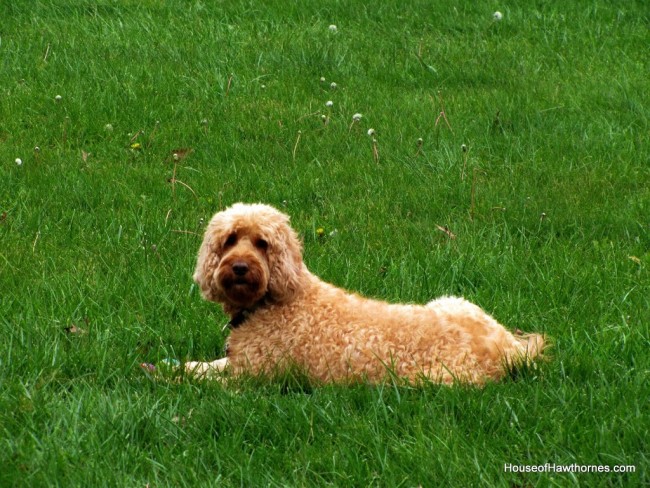 I am so thankful that the host family allowed Lacey to come live with us after her mommy dog days were over, because you could not ask for a more perfect dog for our family. She's super lovable, playful and attentive. She fits in here seamlessly.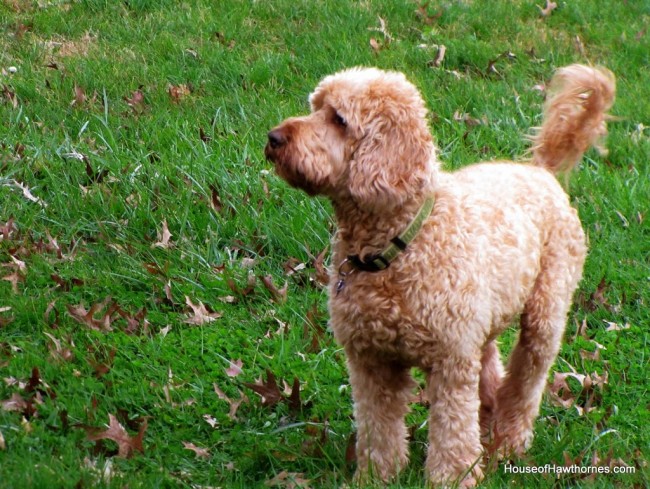 My son is so excited with the new dog. We hope to, at some point, give her some assistant dog training so she can be a constant companion for him and earn her kibble. Until then, they are enjoying hanging out and getting to know each other.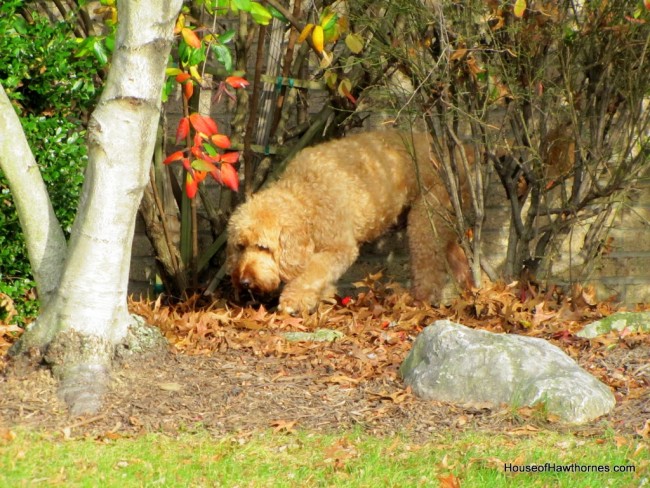 Isn't she a cutie patootie?