We have a new squatter on our front porch. Nope, no more birds. A cat this time.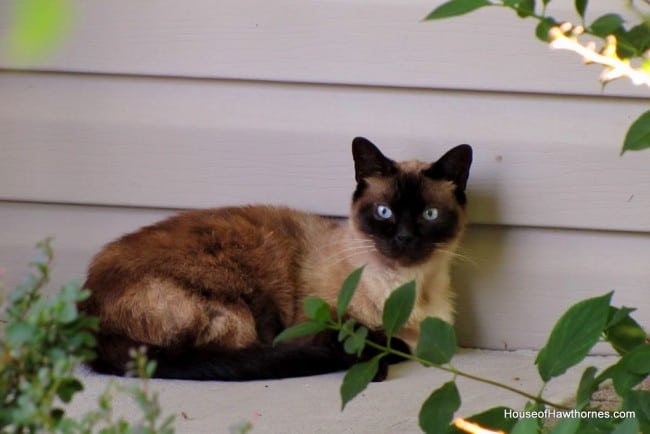 I saw him walking around out in the corn field a few days ago, but when I got close to him, he ran away. Then last night I happened to look out onto the porch and he was curled up in a ball, sleeping. Like he owned the place.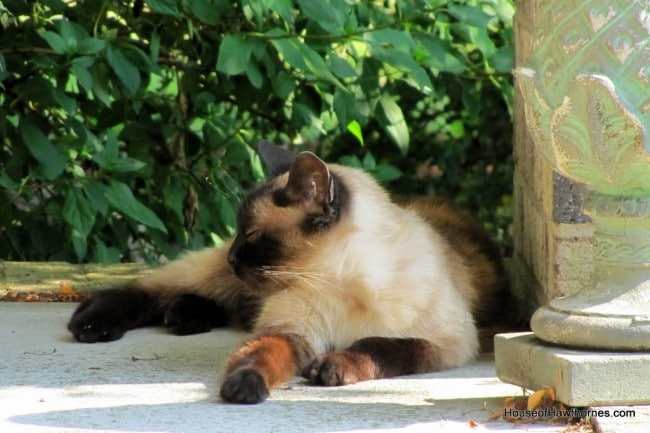 I got him a big bowl of food and low and behold, he was still hanging around today. Strange how that worked out.
BTW, when I say "him", I am guessing. I've not actually gotten close enough to determine its sexual identity. I found a dead mole sitting not too far from him, so I just assume a dainty girl wouldn't have ripped its head off.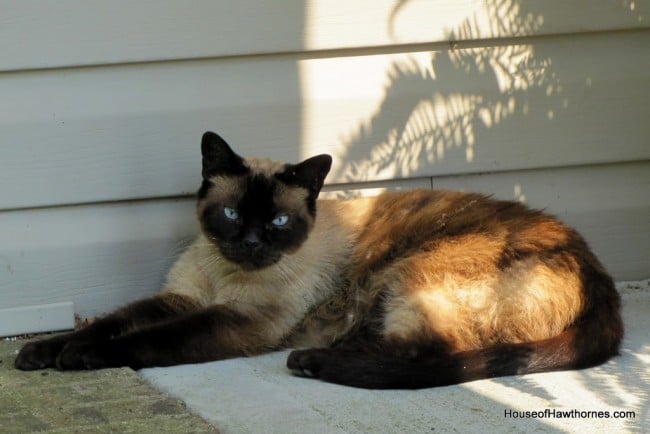 So now, I have to try and find its owner. I've contacted two vet offices and checked out the bulletin boards at the grocery store. Next up is to check with the crazy cat lady on the other side of the railroad tracks to see if she knows where Frank lives.
Yes, I named him. Is that a bad sign?
On non-cat related news, there are some killer yard sales happening this weekend, and I am going to try to get to some tomorrow morning before the heat wave hits full peak. Stay cool and have a productive thrifting weekend!