I went to a new-to-me thrift shop yesterday. It's a charity thrift store and the proceeds go to assisting those living with cancer in this area.
It was a very very small storefront and was filled with the most wonderful old ladies who were so excited to be volunteering there. It really was a fun place to shop. Plus, your money is going to a very worthy cause, so it's a win win.
I found these vintage aluminum coasters and they were only $3.00 for all 16 of them.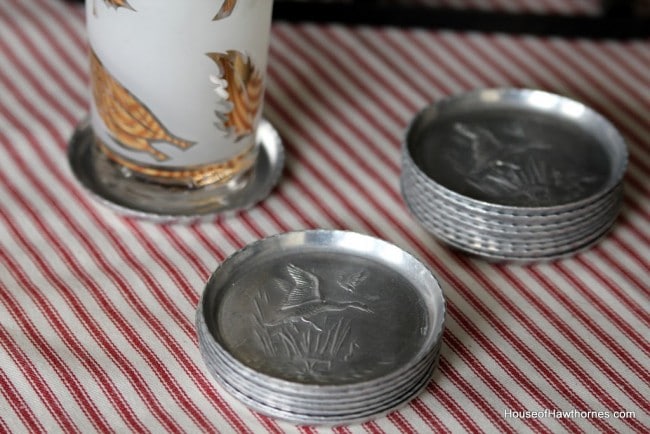 Normally, I'm not into the Mallard Duck scene ("scene" as in 1960's jargon), but I thought they were sort of funky and I have seen these somewhere before. Anyone have these in your house as a child?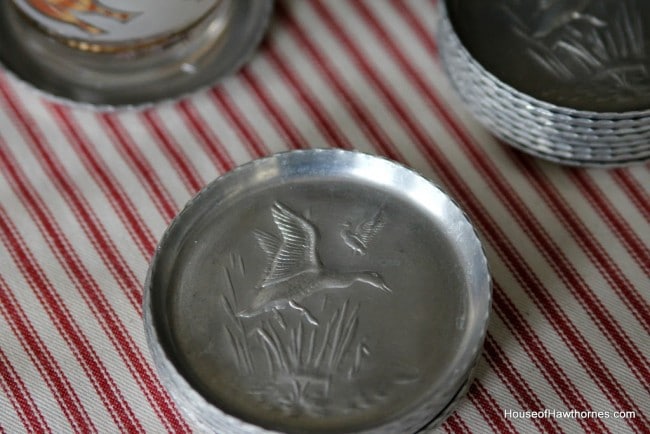 I also found this silver water pitcher for $4.00. Or at least I think it's a water pitcher - it has that little lip that would catch ice cubes while you're pouring. And you know me, if it's silver, it's going home with me.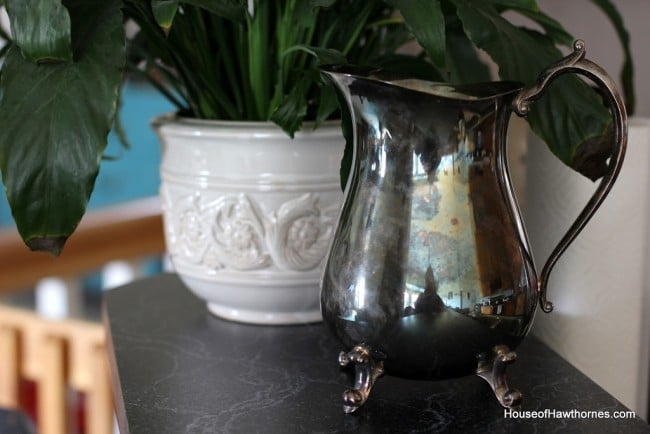 My favorite find in the shop was this little white vase.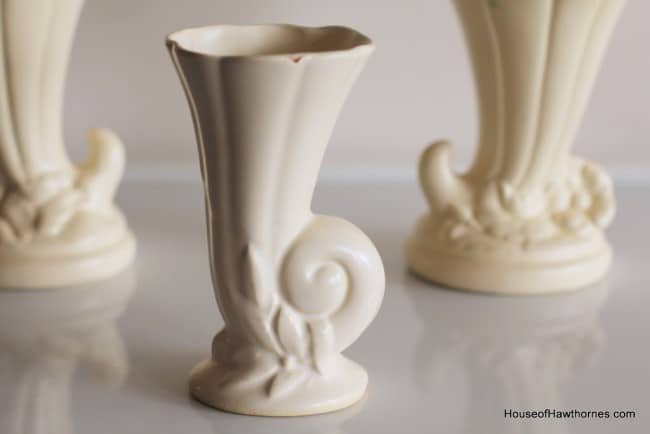 It's almost the same design as some vases that I found a few years ago at a yard sale. I keep old silverware in those vases, so who knows what I'll keep in this little one. It was only $2.00 and came with a complimentary little chip in its lip.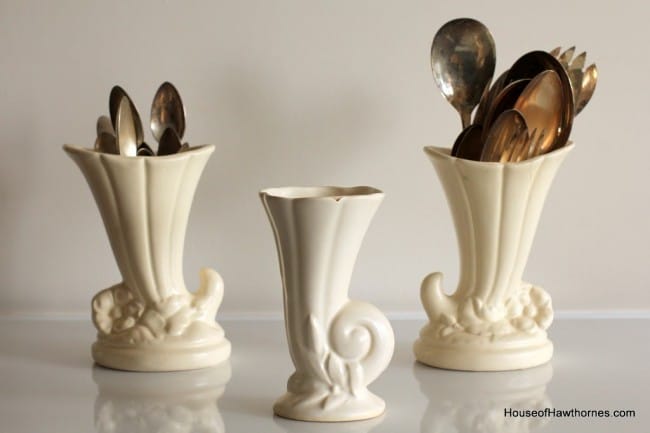 I dare say that the Great Thrifting Drought Of 2012 may be coming to an end.
I felt so good about buying these items from the charity thrift store that I went back this morning and dropped off a box of donations for them. I had planned on taking them to Goodwill, but thought the ladies were so nice at the cancer place, that I'd take it there instead.
Have you found any new thrifting haunts lately?