We have had quite the year for acorns on our pin oak tree.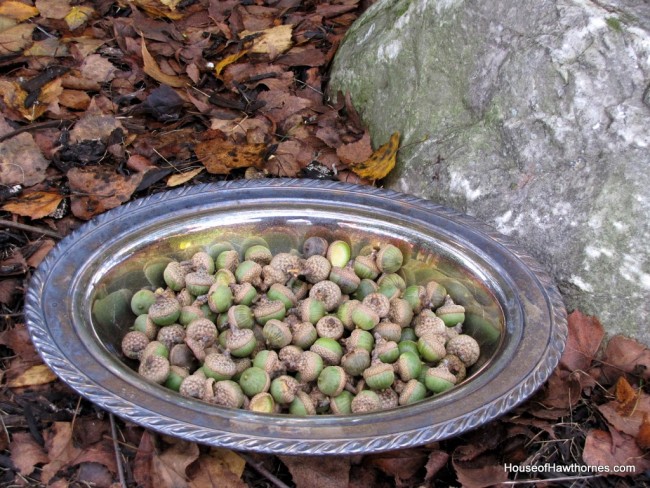 Abundant crop would not even begin to describe it.
They are all over the ground and you can't walk 4 inches without jamming an acorn into your foot. Guess wearing shoes would help with that problem.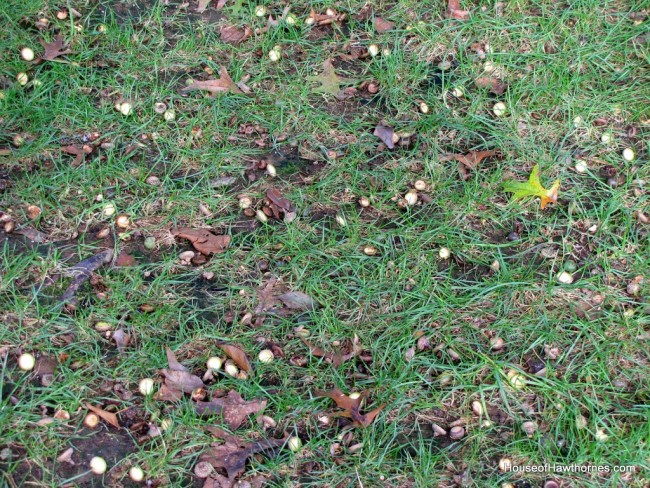 I think it is these little guys' fault. We have about ten blue jays (blue birds??) that spend their time in the pin oak eating these acorns.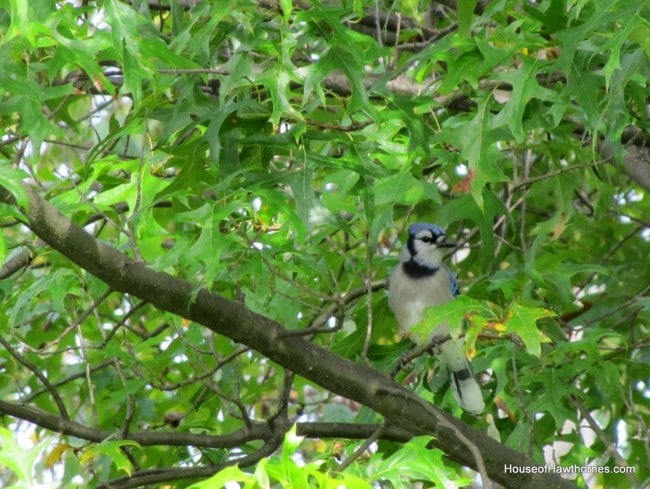 Sometimes they grab them right off the branch and sometimes they throw them on the ground and dive down to pick them up.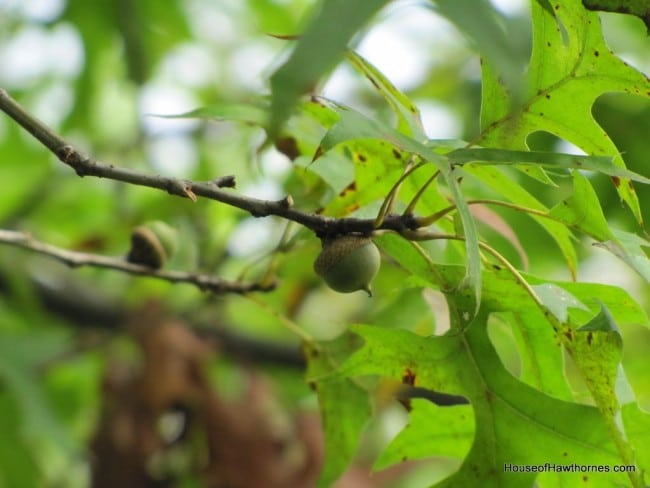 I started out picking up just the caps,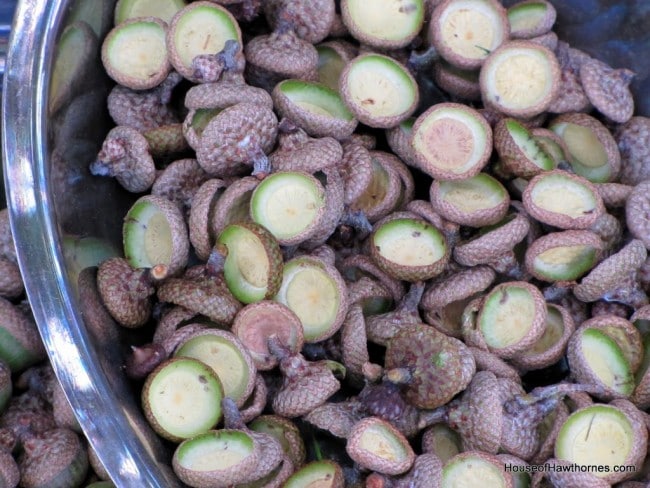 because I was going to try to do a project making felted acorns like Deena at I Make Stuff did.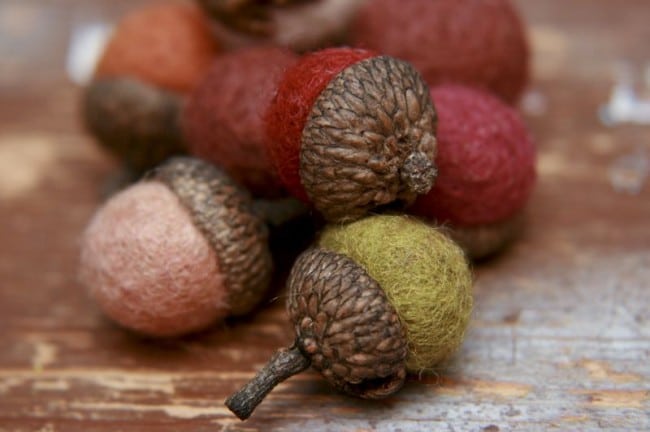 Image courtesy of I Make Stuff
But then I saw that many of them still had the acorn part attached, so I went with plan B which is to dry some acorns for decoration. Sure I could just buy a bag of them at Michaels, but isn't it more fun to do it yourself?
Never in my wildest dreams would I think I would be Googling "drying acorns" at this point in my life.
Where's my corner office?
Where's my corporate jet?
Where's my rake so I can pick up more of these acorns?
BTW, thought you might want to see where I really keep the acorns when I am not staging a photo of them in a silver serving dish.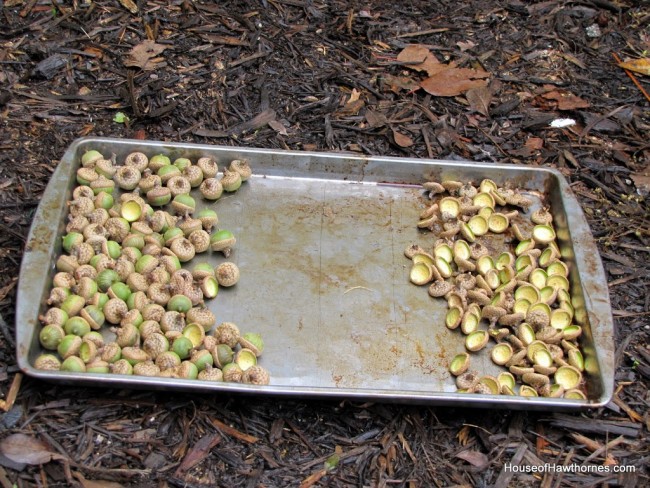 Yep, a dumpy old cookie sheet that has seen better days. I am drying them in the sun for a few days and then will stick them in the oven to kill off any pesky critters.
To update you on the roofing situation, they are done with the exterior roofing. Except now I have a crew INSIDE MY HOUSE fixing the water spots on the ceiling.
Everything on the top of my kitchen cabinets has been relocated to my dining room and everything in my living room has been lumped under tarps in the middle of the floor. All for six little old water spots, the largest of which is 6 inches long and 2 inches wide. Who knew that they had to scrape the ceiling, fix the cracks, seal the spots and then repaint the entire ceiling? In three different rooms.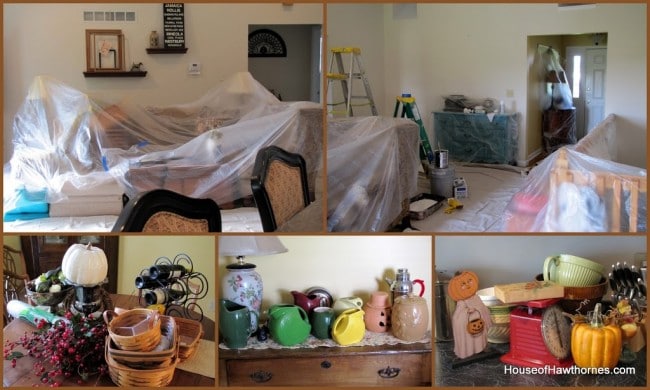 What happened to buying a can of Kilz spray paint and spraying them away? 15 minutes of billable work vs 2 days of billable work may be the answer. Thankfully, the insurance company is paying for this. Wonder if they will pay me a little extra money for pain, suffering and loss of blogging time though?