I've had people ask me what I do with all my thrift store finds.
Right now, I am using my thrift store items in my own decor. I sort of rotate things in and out of my decor all the time. Use the "new" finds for a while until I find something else that I like better and then switch things around.
At some point, I will probably get a booth to resell some of the stuff that I tire of. Or be on an episode of Hoarders. My husband would probably prefer that I go the booth route.
These are some more items that I've added to my stash this week.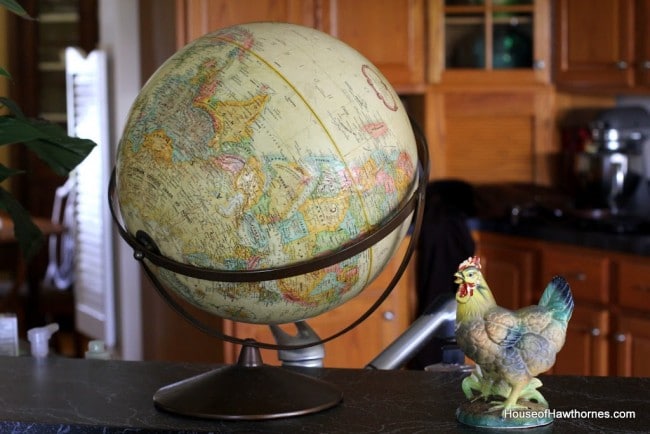 The globe ended up on top of my TV armoire.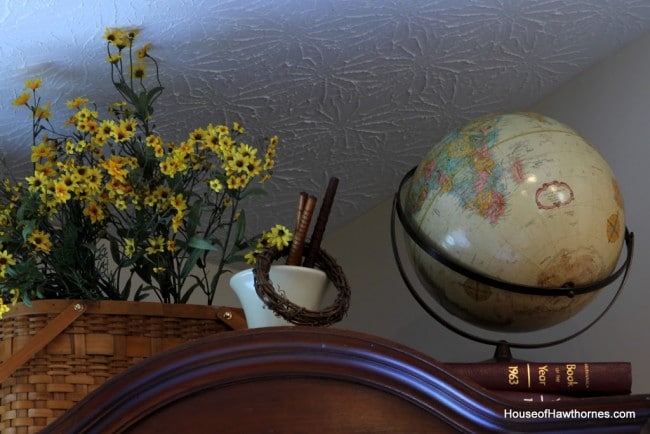 It's sitting on a couple of Britannica's Books Of The Years - 1961 and 1963 to be exact.
BTW, have you heard that they will no longer be publishing the Encyclopedia Britannica. Since this whole internet thing is catching on, there's not a real need for parents to buy the books for home use. I'm not sure that Wikipedia actually killed it as some suggest, but I'm sure it didn't help.
Anyhow, I thought the globe looked vintage, but it turns out that it's from the 80's. If you ever find a globe and want to figure out the age of it, you can go to this website by Replogle Globes that tells you, based on the country names, how old your globe is.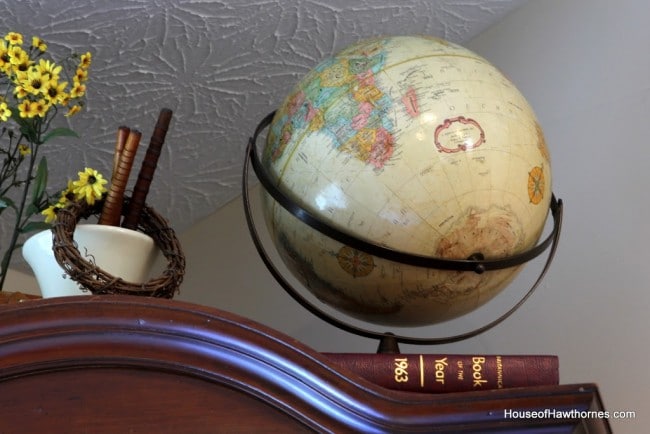 The chicken ended up on my kitchen table.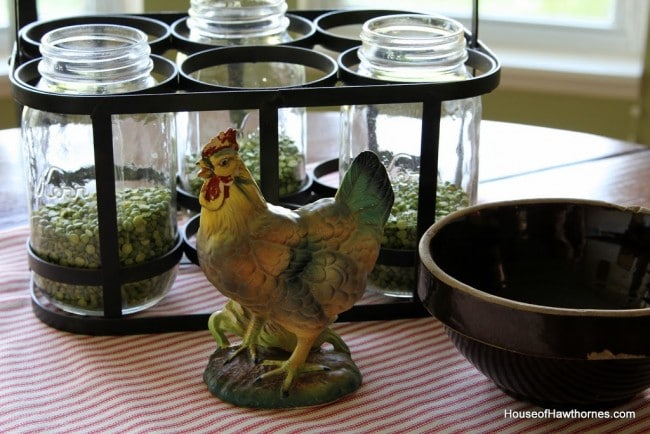 He is extremely chippy and the paint is pretty worn, but I thought he was sort of cute. I'm calling him Mr. Chips.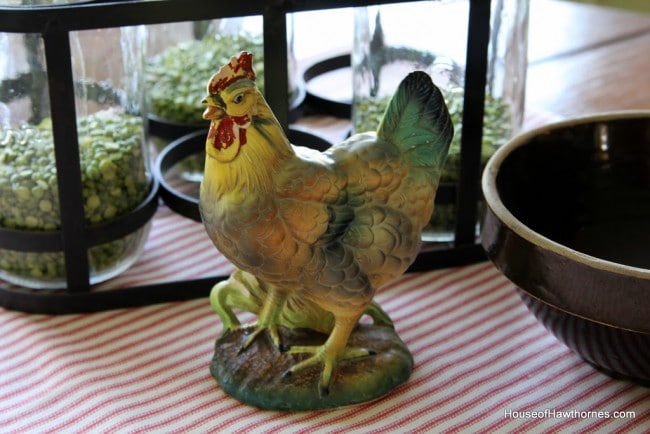 Mr. Chips is telling me that it's time to start thinking about dinner. I don't think we'll be having chicken tonight.

Linking with Coastal Charm's Nifty Thrifty Tuesday and Savvy Southern Style's Wow Us Wednesday.