A few year's before my Mom died, she gave me this bank that she had had as a child in the 1920's.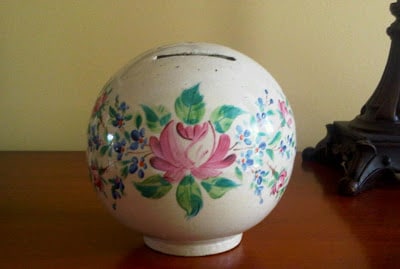 It is a globe with the slot to put money into on the top. There is no maker's mark on the bottom. It is fairly heavy and thick, so more of a pottery piece than a china or porcelain piece.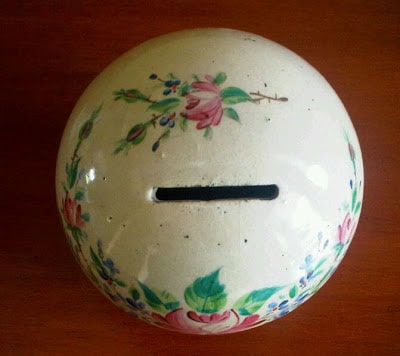 It is covered with the prettiest hand painted roses.
It has some coins in it, but no way to get them out since you would have to break the thing in order to get to the money, but in my imagination they are extremely valuable coins from the civil war.
I am linking the The Colorado Lady for her Vintage Thingie Thursday get together. Stop over there to get a peak at some great vintage items!