I was out garage saling the other day and ran across this ouija board. The tan and black graphics jumped right out at me and I immediately had thoughts of using it in my Halloween decor. Maybe two skeletons playing with it while sitting on the black rockers on my front porch? Spooky ghost over head? It doesn't exactly match my normal pumpkins and cornstalks fall front porch themes, now does it.
But on the drive home, I started to get the heebie jeebies about buying it. Do you believe they bring bad vibes into your house?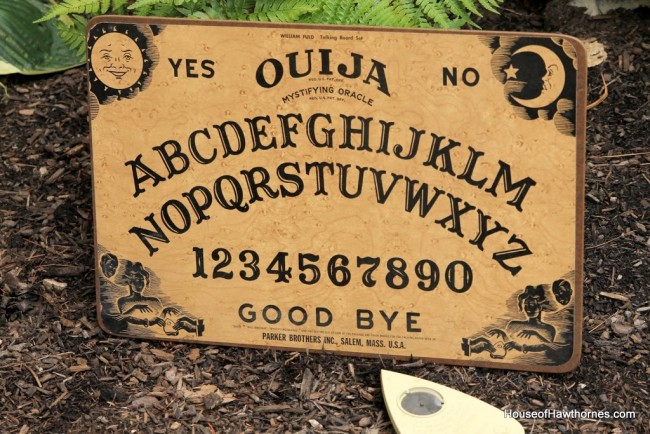 And I'm only asking because my washer died a mere 2 days after I brought this instrument of evil fun little game into my life. What's your thought? Should I toss it in the trash and save myself from any other appliance disasters or just use it as a fun prop?

Linking with Southern Hospitality's Thrifty Treasures and Coastal Charm's Nifty Thrifty Tuesday.