This isn't exactly a craft fail. More like a craft meh (insert shoulder shrug here).
I've been seeing painted mason jars all over Pinterest and on numerous blogs. And I thought they sort of looked cute.
So off I go and grab my paintbrush and some green craft paint and paint away.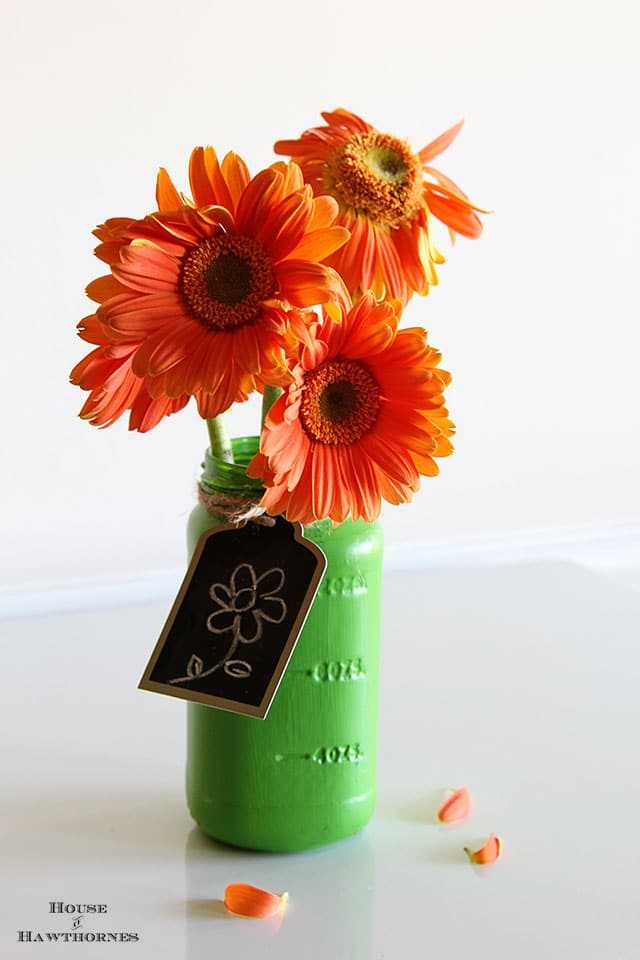 OK, so it's a spaghetti sauce jar instead of a mason jar. But a jar is a jar is a jar, right? Right?
Maybe not. It just looks like a painted spaghetti sauce jar.
Live and learn. If I'm going to jump on a crafting bandwagon, jump on with both feet planted firmly in the bandwagon and avoid the tuba.
Or something about not falling off the wagon maybe?
Or not getting your toes run over by the wagon?
Or not letting the wagon roll over and trap Adam under it (random Little House On The Prairie reference)?
OK, let's just make it simple. Just use a mason jar.
Have you painted any mason jars lately? Did they come out as well as could be expected?