I really wanted to go to the Circleville Pumpkin Show this weekend, which is a gargantuan pumpkin festival with pumpkin donuts, pumpkin burgers and just about anything else pumpkin related you can think of. They even have a mega pumpkin pie that measures 6 feet in diameter and weighs 400 or so pounds. The whole thing is a huge deal around these parts and has been featured in Country Living and other national magazines.
But, the traffic going in that direction was ridiculous and we decided to work in the yard instead (how that equates to the same sort of fun, I don't know). So, since I didn't get any spectacular pumpkin photos for you from the show, I am going to have my own pumpkin show. Let's call it Pam's Pumpkin Palooza.
For the last few years I have enjoyed decorating the great outdoors with pumpkins. Nothing says fall to me more than those orange globes. Or white ones. Or bumpy ones for that matter. And there's no easier decorating than plunking a pumpkin down on a bench or a chair.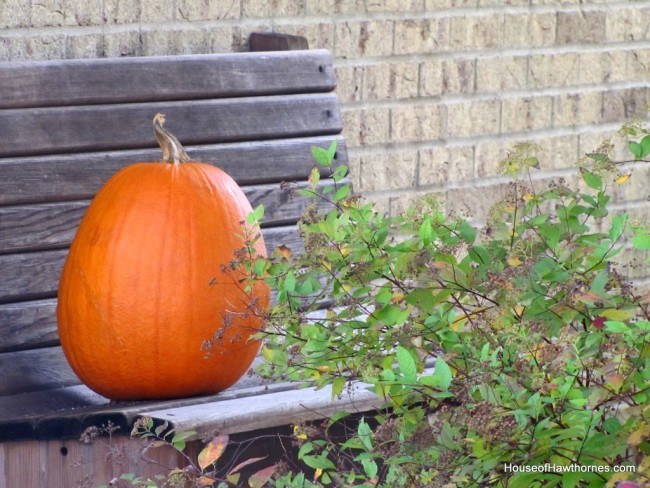 When I bought this chair at a garage sale this summer, I was envisioning this very photo.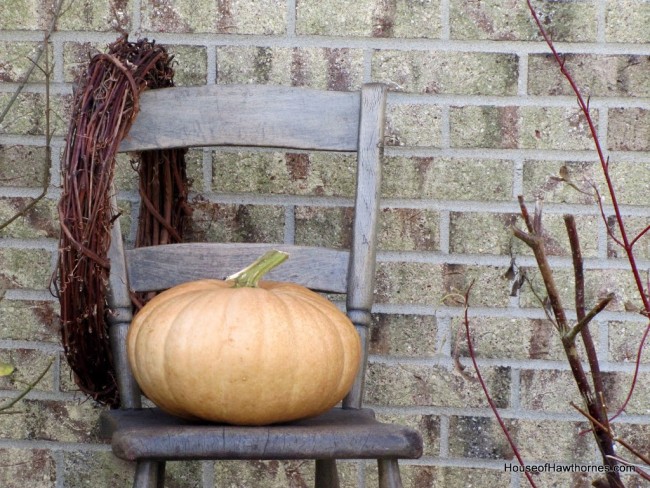 They look so natural sitting on top of a pot of flowers that are past their summer glory. The leaves that are poking out are from the long gone Gerbera Daisy.
My Creeping Jenny has some nice fall color and makes a nice place to put another pumpkin.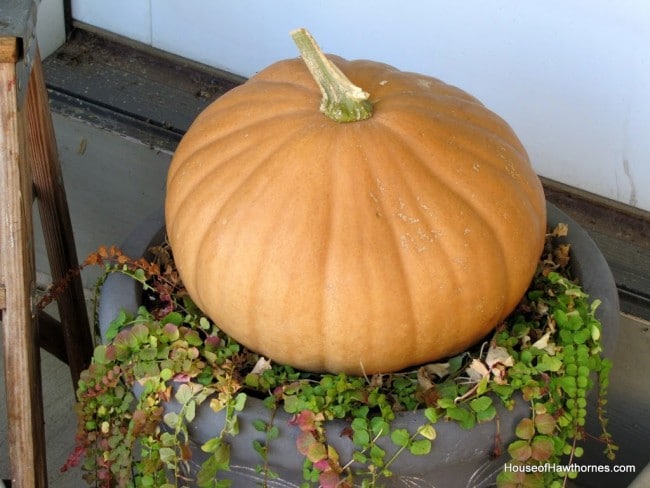 And a nice backdrop to some more traditionally colored pumpkins.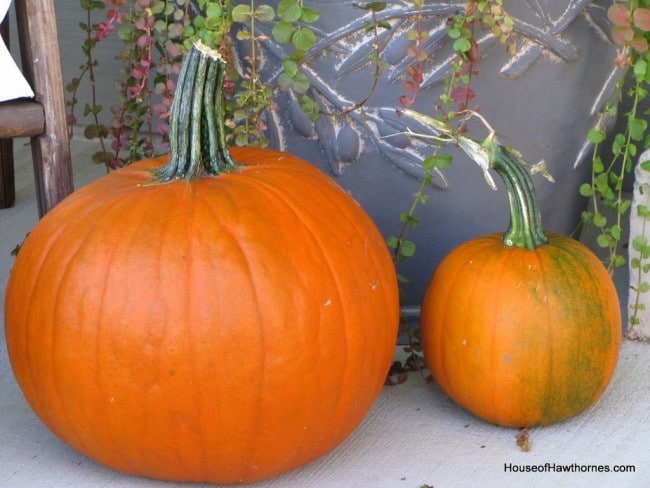 That whole planter used to be on the other side of the porch. But when my coleus got bit hard by the frost last week, I moved the planter over to this side of the porch to take up the coleus' spot in the Halloween step ladder vignette.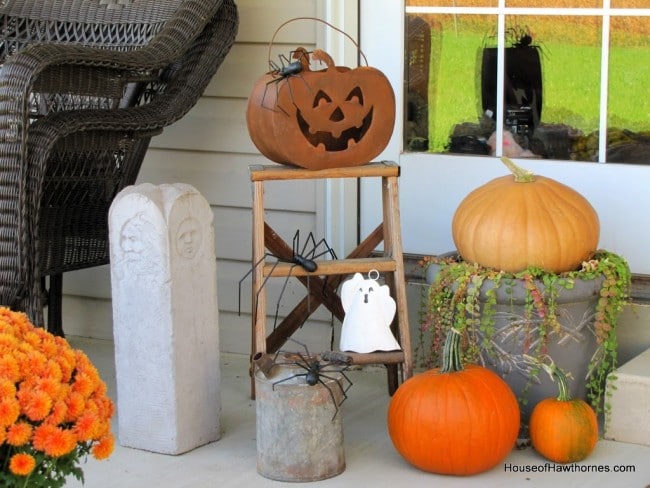 So counting this pumpkin, there are four of them within a few feet of each other.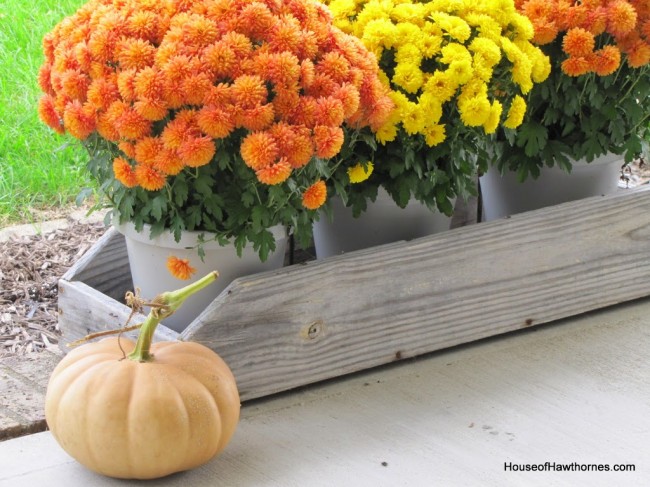 Sometimes, it's just better to place them on the ground. Unless you have chipmunks running around wanting to eat them. Wow, I hope it's chipmunks and not snakes that like to chew on my pumpkins.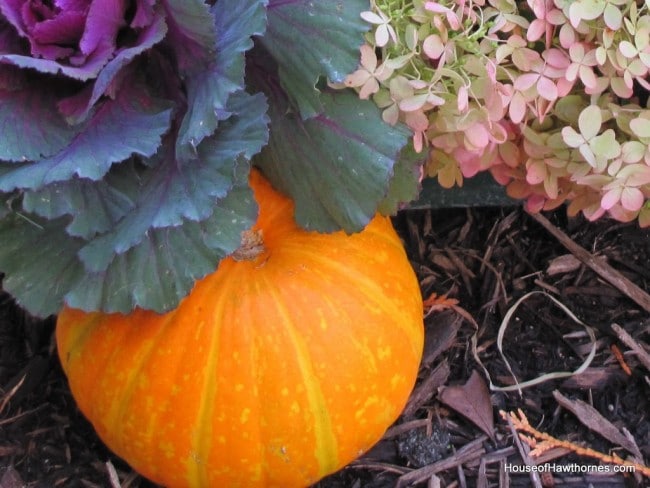 This last one is being saved for carving this week. It was the largest one from our accidental compost pile pumpkin patch.
FYI - for some reason, last night Blogger went crazy and posted a fall front porch post from last year. Just out of the blue. Thank you Blogger! So I just wanted to apologize to you if you looked at that and thought it looked sort of familiar. My husband keeps telling me that you get what you pay for (Google Blogger is free, BTW).

Linking with Metamorphosis Monday at Between Naps On The Porch.