I went to the local farmer's market and ran across these strange pumpkins.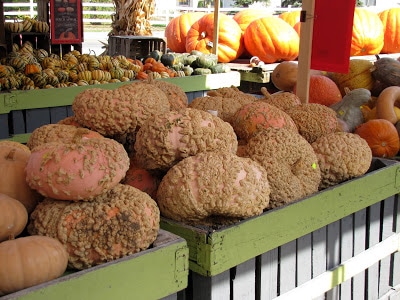 They are called Peanut Pumpkins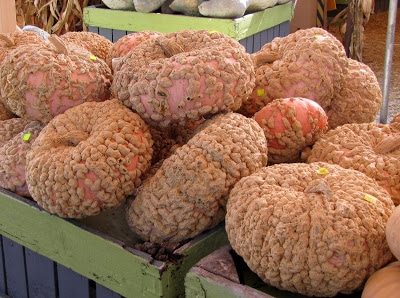 and look they have peanut shells on them. Lots and lots of peanut shells.

Their real name is Brodé Galeux D'Eysines and they are supposed to be excellent for pie making.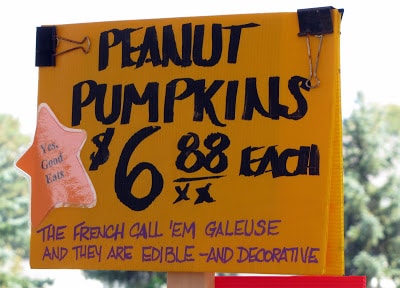 I don't know if I could get past the warts growing on the outside to find out if it tastes good though.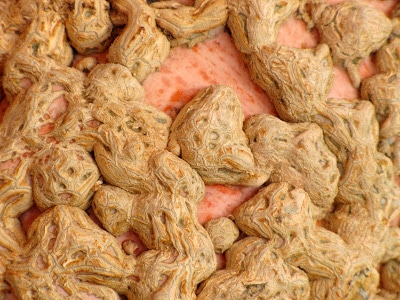 Sheba prefers the typical orange pumpkins I think.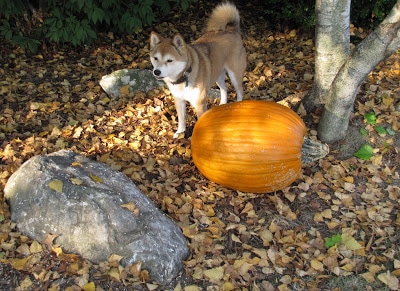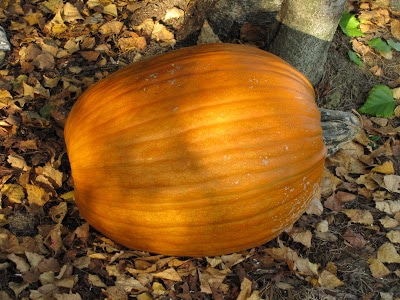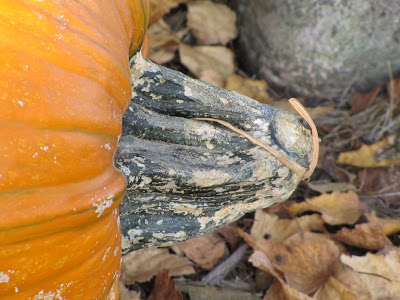 I put this one out by the garage so Sheba can check it out whenever she wants. A dog's gotta have their own pumpkin, right?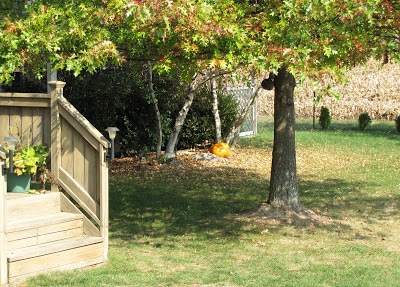 Besides pumpkins, apples and mums, the market also had these old vegetable baskets for sale.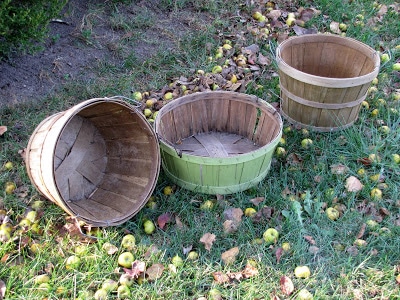 Most were the typical wood color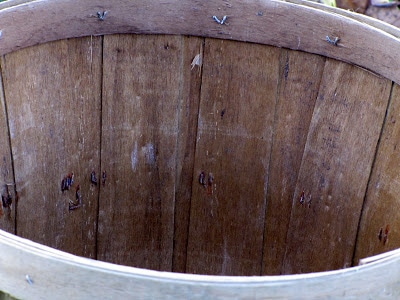 but a few had been painted. And since green is my new favorite color I had to buy this one.

For $1.00 you got a basket with a lid! What a deal. These normally go for close to $10.00 per basket in these parts.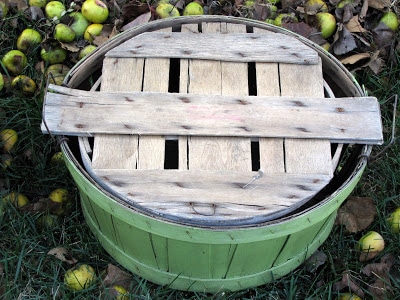 They are nice and ever so chippy looking.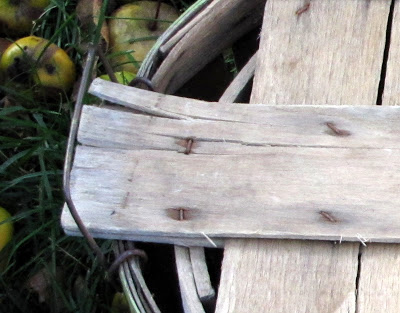 Note to self – chippy means splinters, so be careful next time when you are grabbing these things.