Actually one Erlenmeyer flask and two graduated cylinders to be exact.
Don't they make the cutest vases!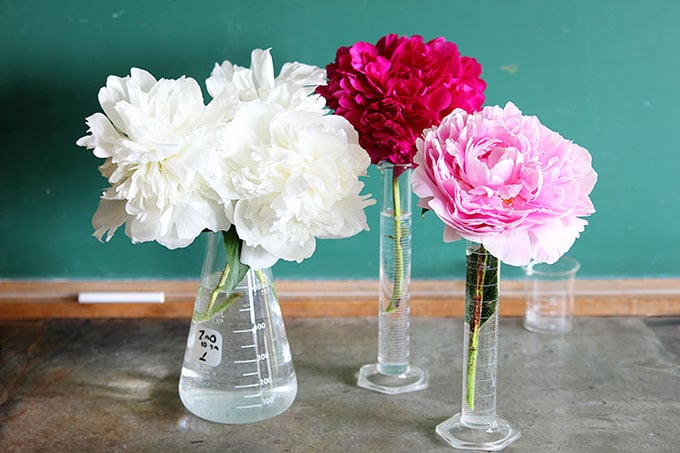 Left to Right – Duchesse de Nemours, Victoire de la Marne, Sarah Bernhardt
Unfortunately, my white peony bush had a little lawnmower accident the other day. Seems someone (that I'm married to) got too close to it on the riding mower and took out half the bush and part of the metal peony support.
It's the whole reason I keep the dogs inside when he's mowing 🙂
Linking with Wow Us Wednesday