I wanted to recover my outdoor pillows this year because I was getting bored to death by the old fabric.
This is the before fabric, which I believe was from Home Depot,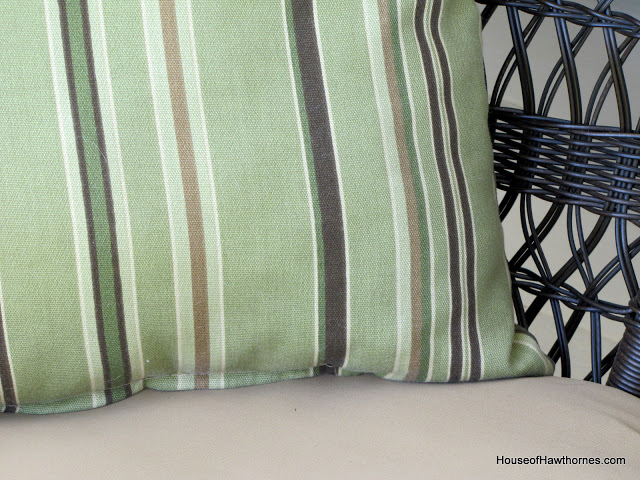 and this is the after.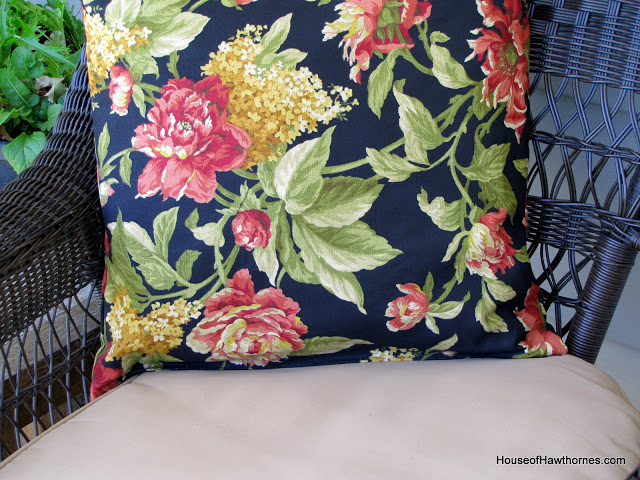 I bought the fabric at JoAnn Fabrics from their 45″ home decor fabric instead of their outdoor fabric selection.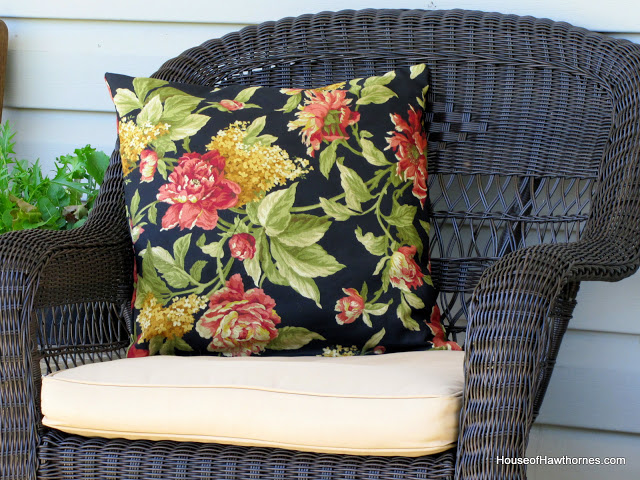 Black doesn't necessarily shout summer to me, but I liked the vintage look of it and none of their outdoor fabric was speaking to me. I figure if the fabric only lasts one year outside, then I just get to pick out new fabric next year. An added plus is that it was 1/2 the price of the outdoor fabric.
BTW, the chairs are my faux wicker chairs that I bought at Big Lots a few years ago. Maybe weather-resistant is a more becoming term for them.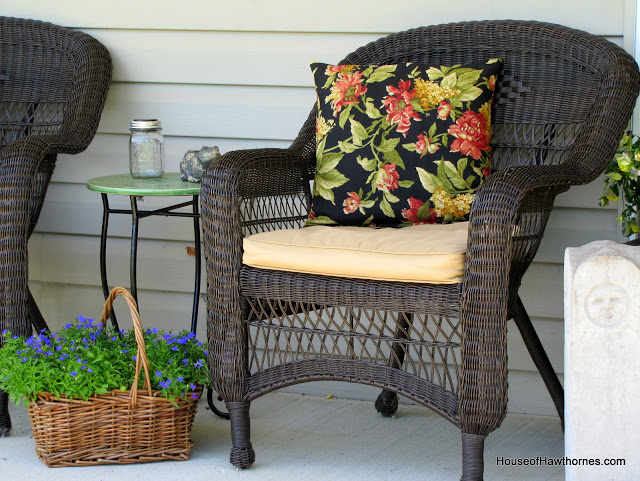 Speaking of Big Lots, I found this somewhat nautical looking lantern there today. Originally $7.00, but on sale this week for $5.00.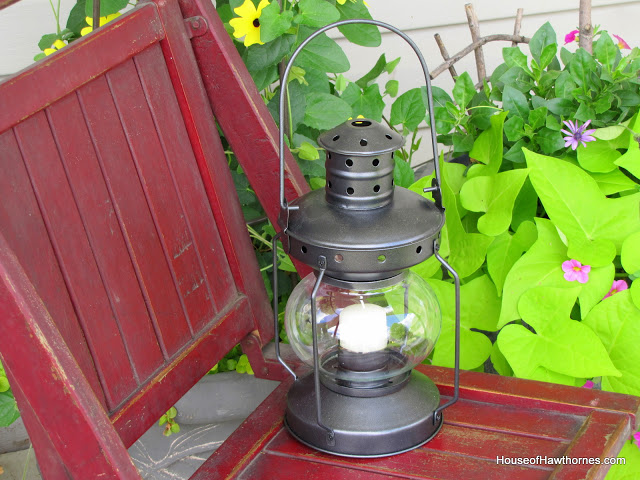 It's made for citronella candles, but you could use any type of candles with it.
And for $5.00, I couldn't leave it there.
I love me some Big Lots.