I have a thing for pinecones.
After Christmas, I always pick up a bag or two of those scented ones that are on clearance at that time of year. I've done this for a few years, so I have quite the pinecone stash.
They are the perfect winter decor item to me. They fill my decorating desire after the Christmas stuff is packed up and stored away, yet I still want a little winter interest around the house.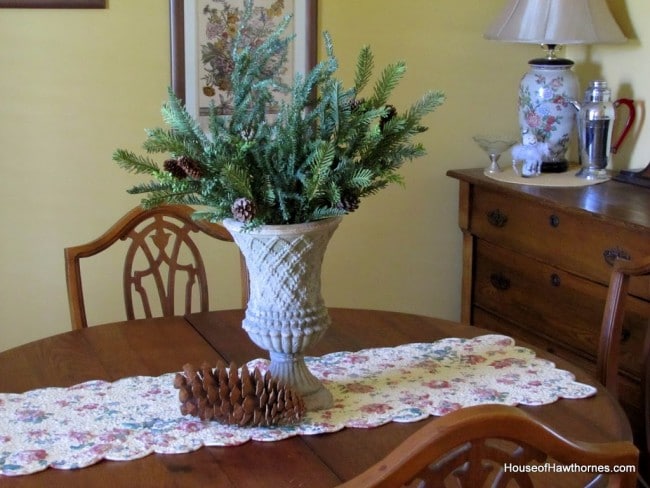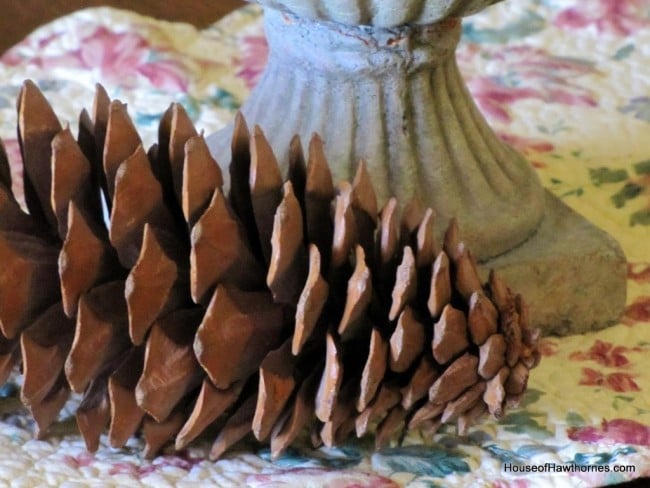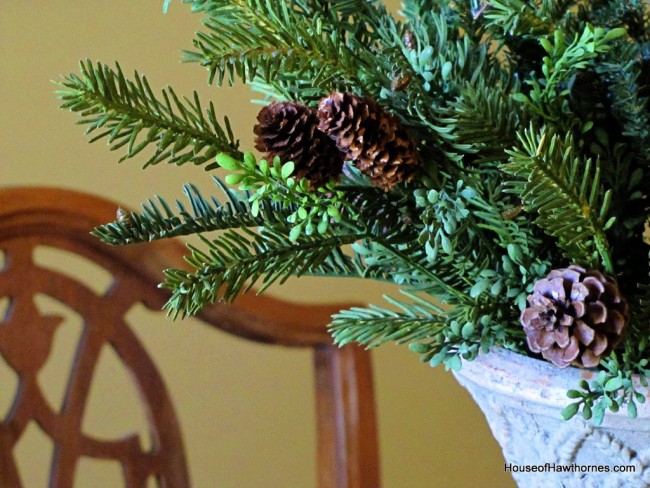 BTW, this was my dining room prior to the "photo shoot". Blogging is all smoke and mirrors, people.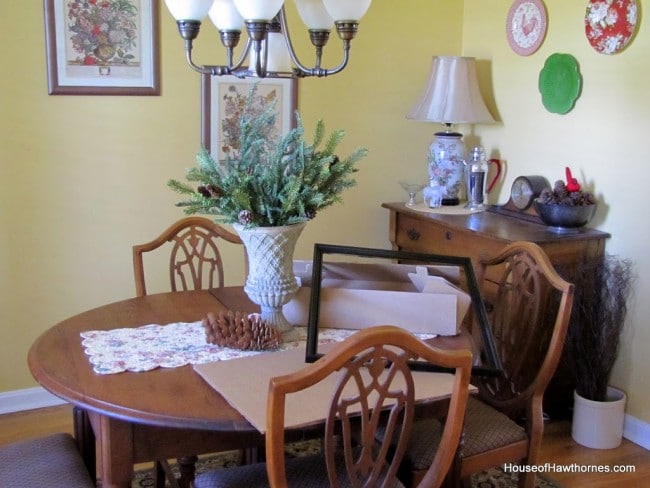 I bought this snowy tree at the Christmas clearance sales also. It is plastic with snow on it, so there was no way I way going to pay full price for it. But for the clearance price of $5.00, it wasn't looking so bad.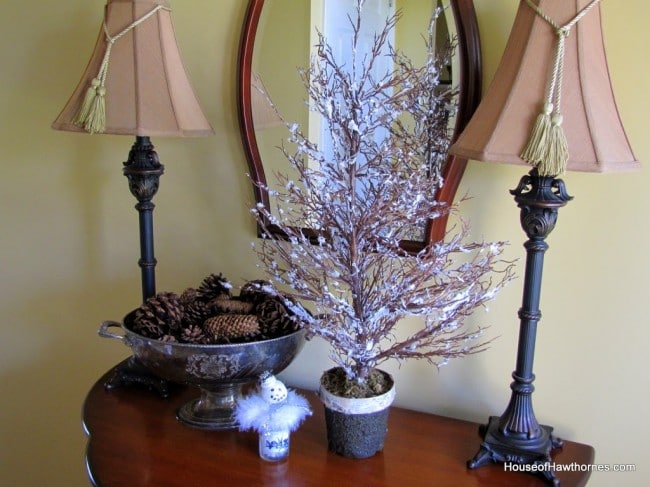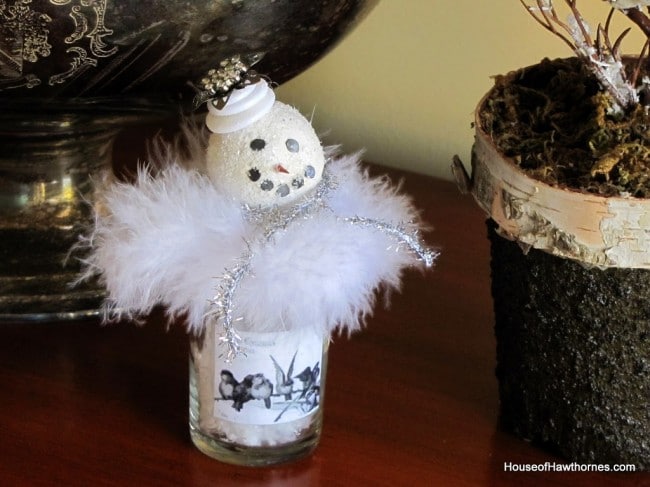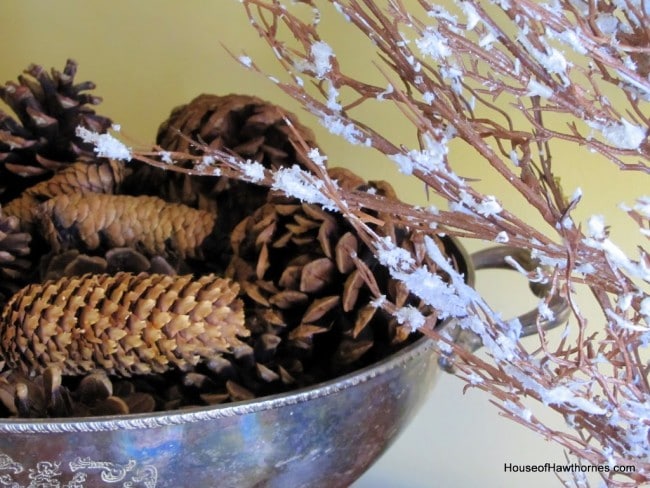 I incorporated pinecones into my mason jar/wine bottle holder on my kitchen table.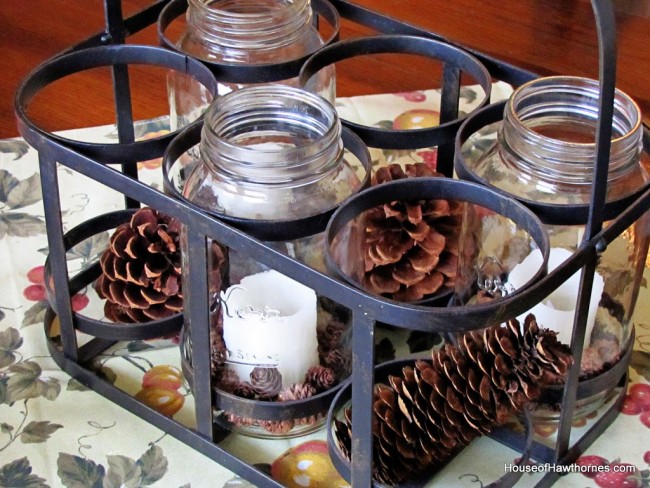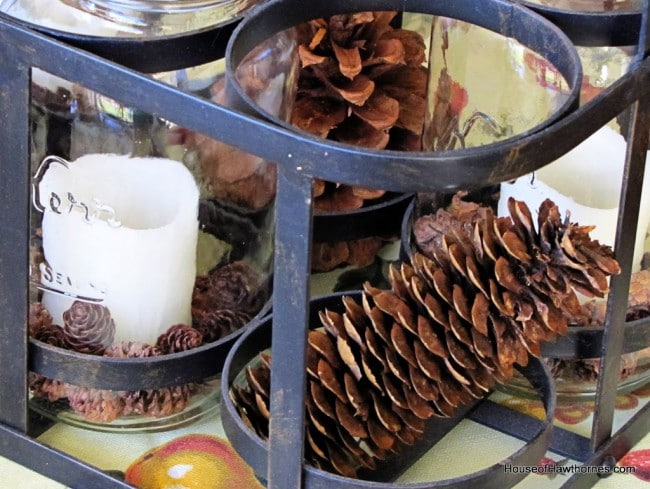 Here's another nugget of reality. Just out of view of the last two shots was my son's Spongebob Chia Pet that has been living on my kitchen table since Christmas day. If you run to Kmart, you may still be able to find one for yourself!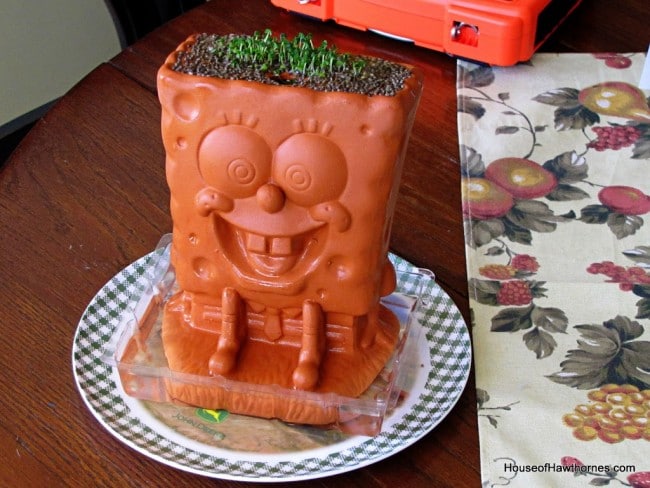 Now, I also have baskets of pincones on the back of the toilets in two of my bathrooms, but I draw the line at toilet photos. A girl's gotta keep something to herself.
Did you decorate for winter or have you moved on to spring already?
Linking with A Stroll Thru Life's Table Top Tuesday.