I am in no way an expert on textures and layering or Photoshop for that matter, but I enjoy playing around with textures to see what looks I can create. It makes me feel artistic when in truth I can't even draw a decent stick figure.
Really, I tried to draw a bunny for Easter and it looked more like a cat. A cat that a two year old drew. While standing on his head.
But, I wanted to join Tricia's Photo Feature Friday at A Rosy Note. She has a pink theme going for today and my trees are all alive with pinkness.
These photos were processed using Photoshop Elements. I used a texture from Kim Klassen Cafe. Layer 1 was Serendipity, blending mode of Multiply at 40% Opacity and Layer 2 was Serendipity, blending mode of Overlay at 80% Opacity. I like the Serendipity texture for its grungy look.
With these first three photos I used a mouseover feature, so if you move your mouse over the photo you can see what it looked like originally. Easier to compare the before and after.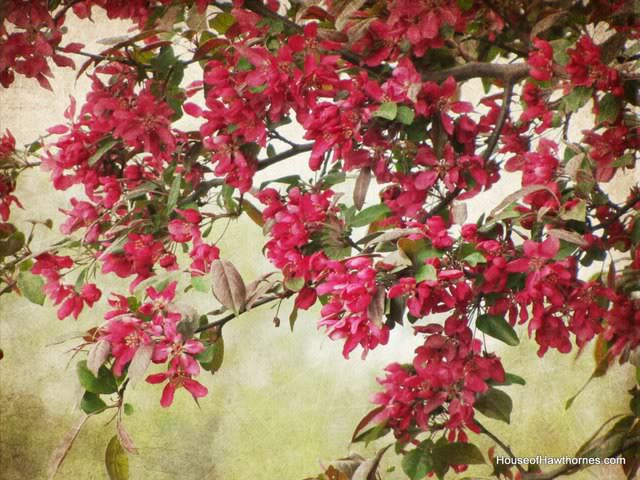 (roll mouse over photo to see original photo SOOC)
(roll mouse over photo to see original photo SOOC)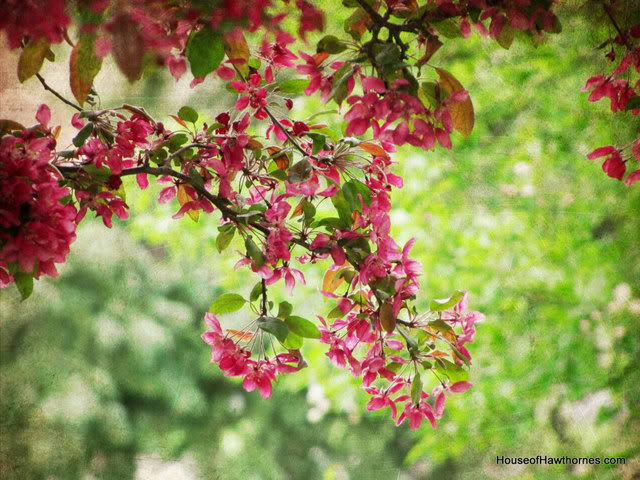 (roll mouse over photo to see original photo SOOC)
This photo just had the contrast increased slightly, no textures have been added. So don't wear out your mouse trying to get the mouseover function to work.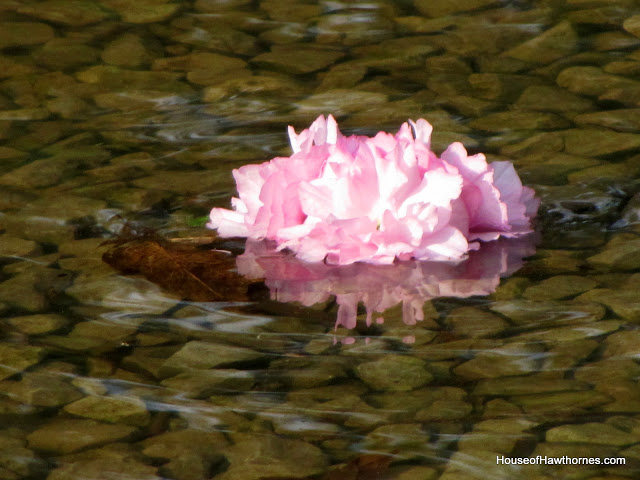 We don't normally have water close to us, so I was having fun playing around with capturing the flower's reflection. The flower is actually floating in our driveway that is flooded right now due to all the rain we've had lately. Not a glamorous back story of the photo, but sometimes it's fun try to work with you have.