I walked out the side door the other day and did a double take.
It looked like it had snowed overnight.
No idea what this tree is. Sort of has the bark of a cherry tree, but produces no cherries, so who knows.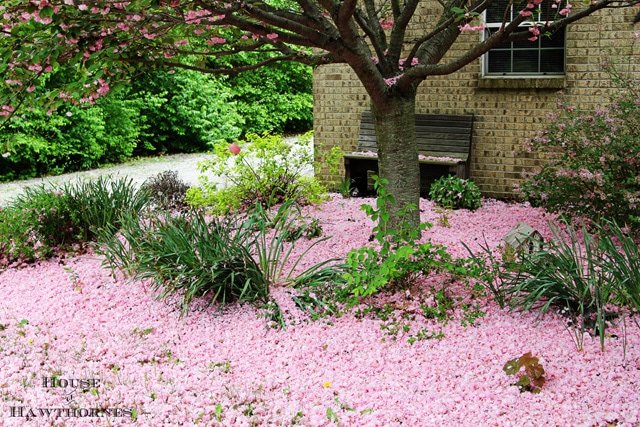 The day before, it was covered in the most luscious pink flowers. Then a wind storm that night blew almost all the flowers off when they were still in their fluffy blooming gloriousness.
A little gift from Mother Nature.
I'm considering it a peace offering for all the weirdness she's put us through this spring.
For all the mommies out there, I hope you are enjoying your Mother's Day!