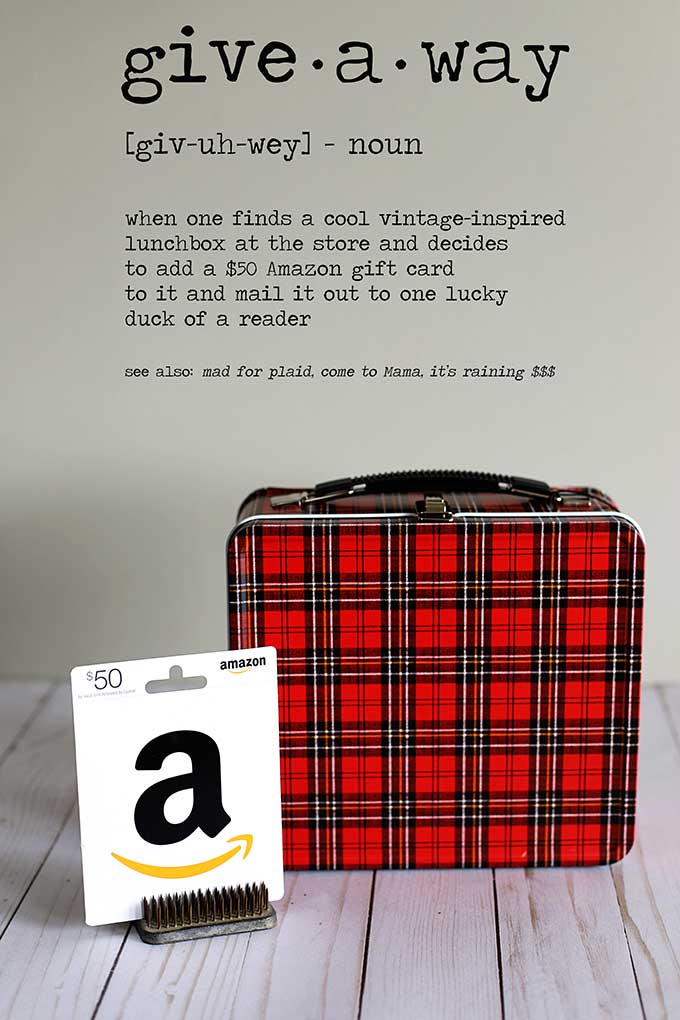 I was walking through my local Marshalls store recently, minding my own business just casually looking for a new coffee mug, and what smacks me upside the head? A PLAID LUNCHBOX!!!!
A brand spanking new Aladdin Heritage lunchbox to be exact.
A replica of my very own authentically vintage Aladdin lunchbox I found at a antique mall a few years ago.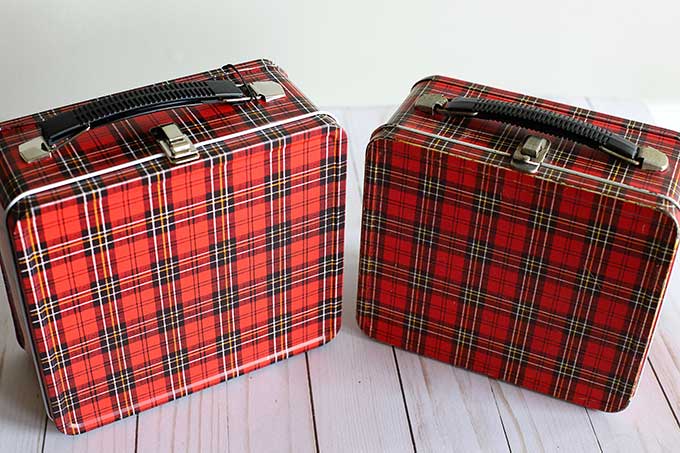 (Replica on the left/Authentically vintage on the right)
The kind that some of us wanted to take the school when we were kids, but our parents made us take brown sack lunches instead.
That kind of lunchbox!
The new one even has the same schoolyard graphics on the inside of the lid!!!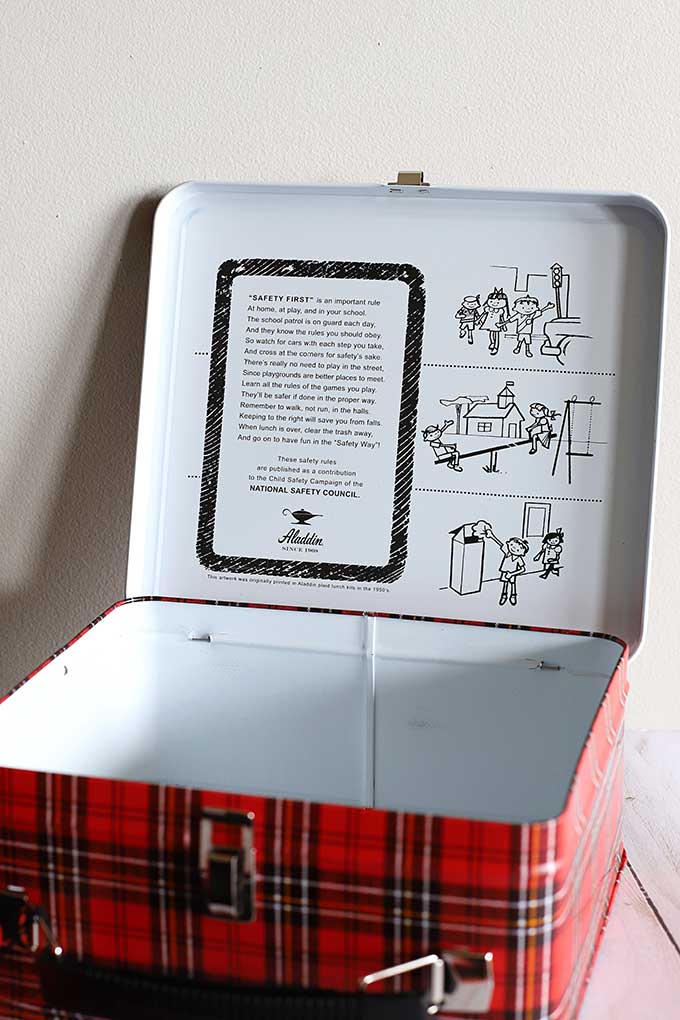 The big difference is my older one has a few scratches and a tiny bit of rust on it, whereas the new one is in never before been taken to elementary school and tossed into a locker condition.
Oh, and the replica has a lunch kit inside it so you can actually pack your lunch with it. You know, without your Snack Pack smashing your peanut butter and jelly sandwich.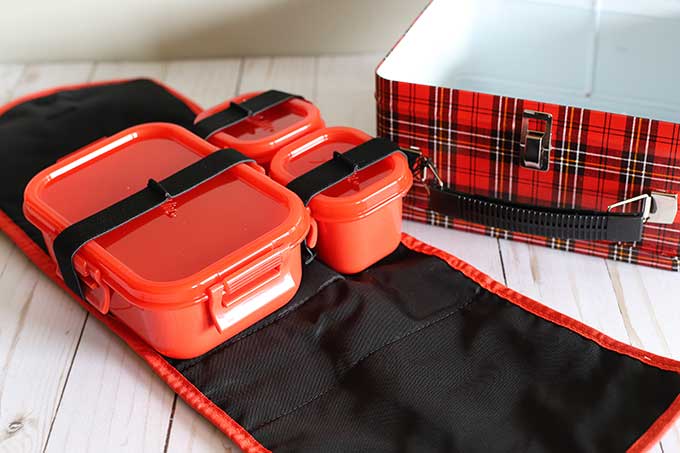 Off topic, but did you have the Snack Packs that came in the round metal containers with the lids you pulled off. And of course you would want to lick the lid to get the last of your chocolate pudding off it, which was sort of like licking a razor blade? I'm surprised more kids didn't lose their tongues back in the 60's.
There is no thermos, but honestly when I found my old lunchbox there was no thermos either. So we're twinsies in that aspect!
I've used my old one when I made a cocoa station for the holidays one year.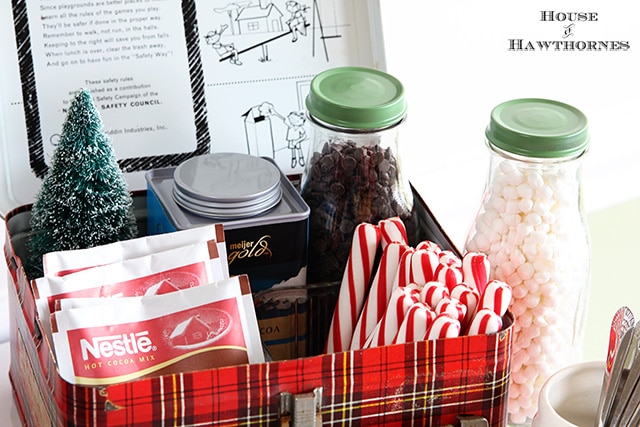 And I always drag it out when Back To School season comes around.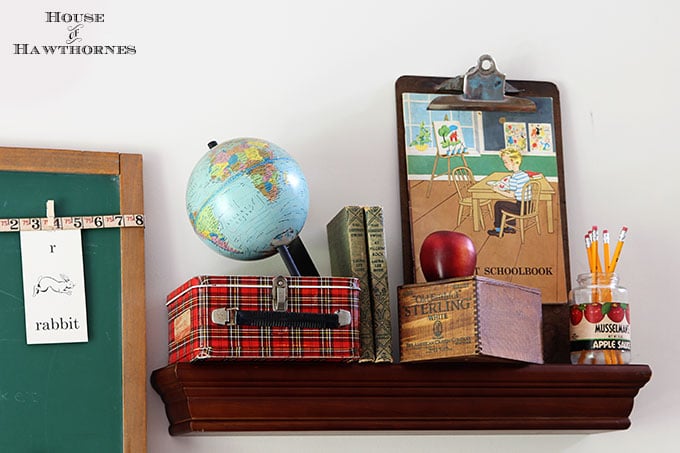 It seems to pop up in different vignettes whenever I need to get my plaid fix on. Which, come on, is ALL THE TIME!
So I decided to grab that lunchbox off the shelf at Marshalls and give it away to one of you!
And since the lunchbox was a whopping $7.99 at Marshalls I felt a little cheesy giving away JUST that, so I added a $50.00 Amazon gift card to it. That way you can buy a matching thermos or a new car or whatever the heck you want!
So anyhow, here are the rules:
Aladdin Lunchbox + $50 Amazon Gift Card Giveaway Rules
There are none. OK, maybe just a few.
Comment below.
One winner will be drawn randomly from those who commented.
Giveaway entries end Wednesday, February 28, 2018 at 11:59pm.
I'm not doing one of those official RaffleCopter Giveaway thingies, because when I do those for Country Living tickets or something like that hardly anyone enters and then I look like a dweeb and I really want people to enter this thing!
PS - they also sell these on Amazon (I have them on my Amazon Store page). Or you can try to find one at your local Marshalls, T.J. Maxx or Homegoods (they're all owned by the same peeps).