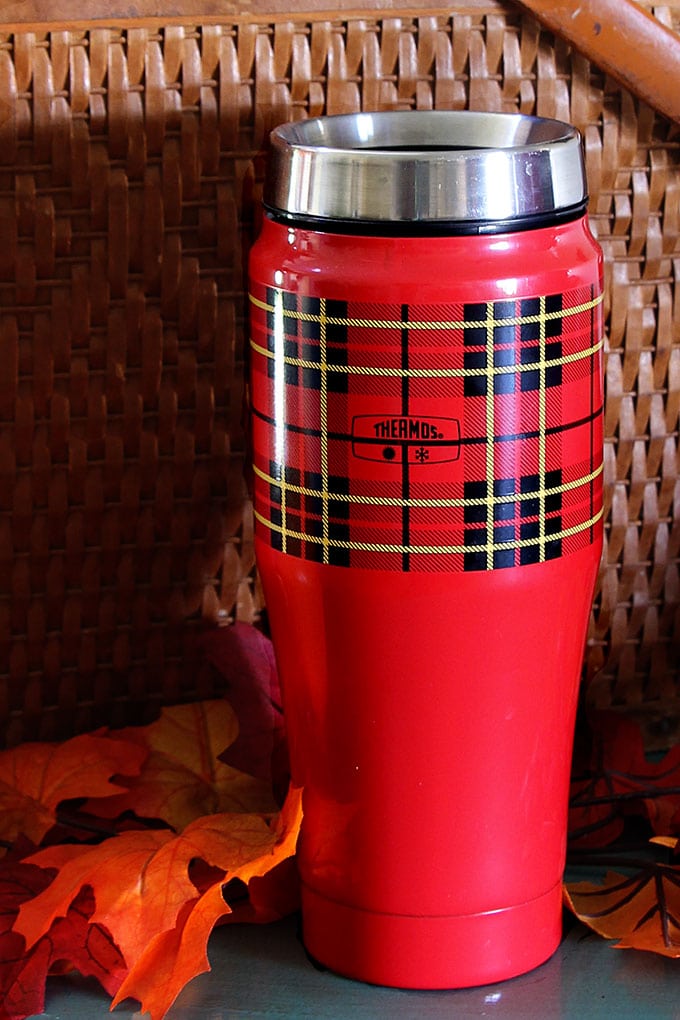 What's not quite a thermos . . . but actually is a Thermos???
It's a Thermos travel mug!
And it's all yours if you win the Great Thermos Giveaway of 2015.
I'm still into plaid this year and still into thermoses, so this was a no-brainer for me. Let's give away one of these bad boys!
If you're interested in being in the drawing, just leave a comment below. Not going to make you stand on your head and twirl around for this one. It's all old-school here.

Those of you who are reading this via an email (Hi, there!), you'll need to pop on over to the blog and leave a comment there to enter.
The Deets:
One entry per person
Just leave a comment below if you want to enter
Entries will close on Sunday, November 1st at 10:00pm EST
Winner will be announced early next week
* Can I just say that I am not happy with the photo of the travel mug. There was something weird going on with my camera yesterday and I could not get the red to look like it looks in person. It is actually a gorgeous dark primary red color which will make your heart happy.