Sometimes your focus has to change.
I had planned on doing a photo shoot today with some radishes. Yes, you heard me right, radishes. They're quite pretty when they are garden fresh and all perky with their green tops attached. I like to call them summer's perfect root vegetable.
This morning I gathered an old wooden cutting board with lots of patina, a pretty vintage tea towel and a beat up paring knife. But when I pulled the beautiful radishes out of the fridge to complete my scene, to my horror the greenery was all wilted and mushy looking. Not real photogenic.
So my focus changed. I cut off their tops and threw them into my vintage glass refrigerator dish instead.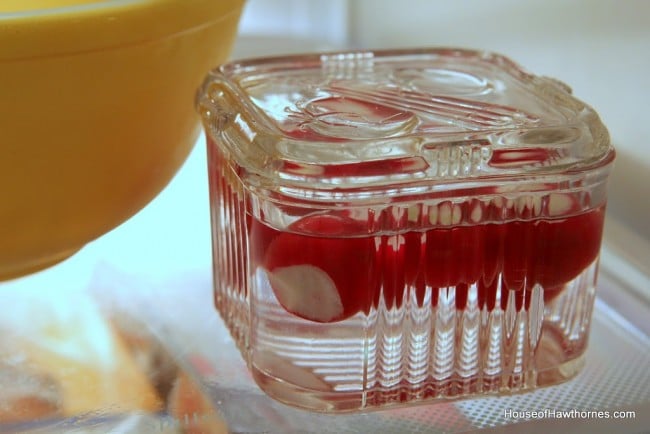 So instead of a post on the beauty of the radish, we have a post on the beauty of vintage glass refrigerator dishes.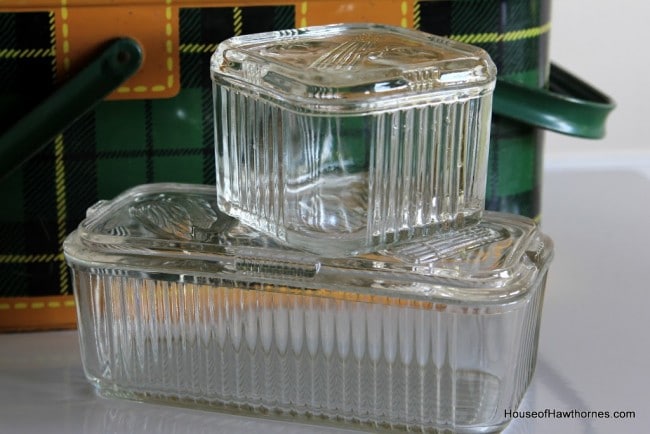 The other day another blogger posed the question of whether we plan out our posts in advance or just wing it that day (I'm totally paraphrasing that, but that was the gist of it).
Today is a winging it day. If a radish catastrophe occurs, change focus and shoot the glass dishes.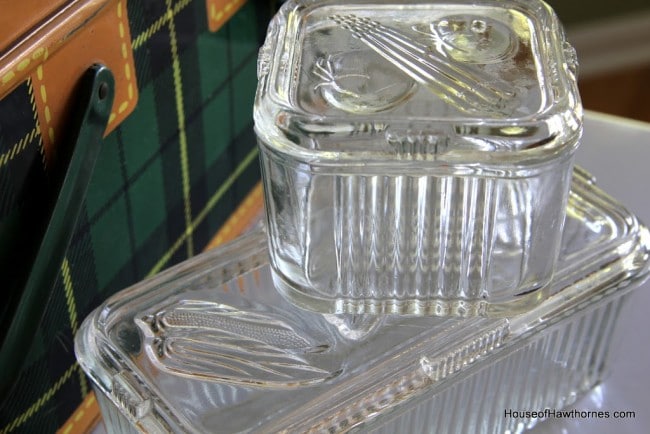 I like to think of it as a lesson in seeing life as a glass (refrigerator dish) half empty or half full kind of thing. I think. If life gives you lemons, make lemonade? OK, now I'm just rambling.
I'm off to make a huge salad for dinner with quite a few radishes on top.