Another radish catastrophe was averted. When I was at Krogers buying my newest bunch of radishes, I noticed that they have those little mister things that spray cold water on the veggies (and your arms). Must be some reason they do that. So when I got my radish stash home, I immediately put the red radish part in a bowl of ice water and sprayed my own cold water mist on the green part.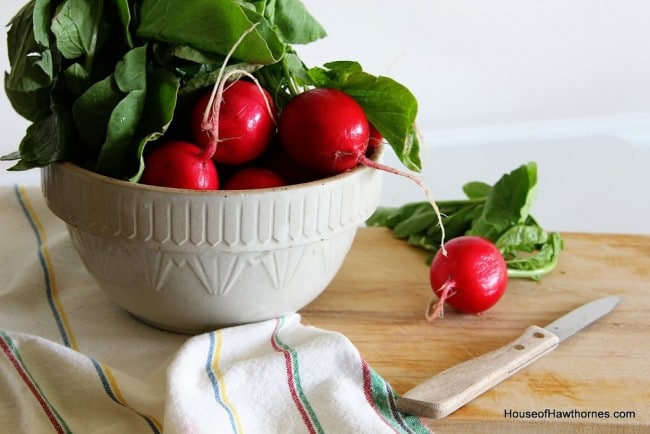 And they actually held up long enough for me to take my photos.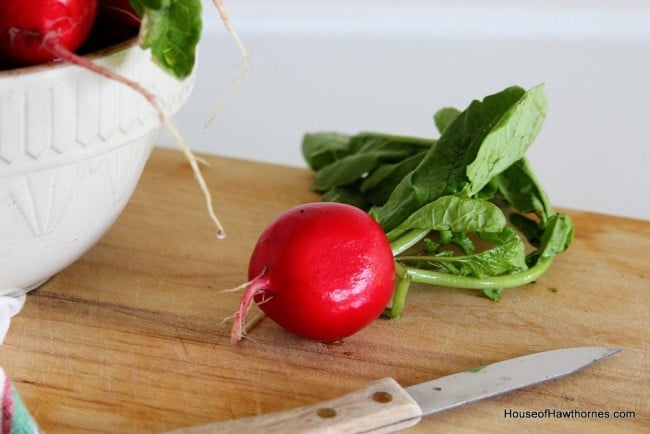 Like I said before, the perfect root vegetable. The rutabaga has nothing on these guys.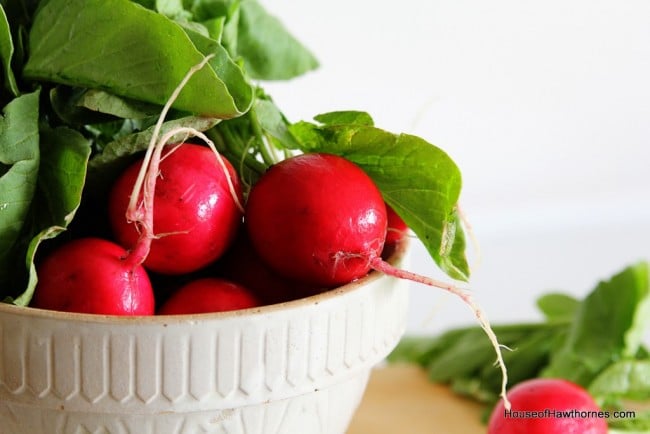 What's your favorite vegetable? Doesn't have to be a root one, I certainly won't hold it against you if you love a legume.