I don't know where these flowers have been all my life, but all of a sudden I see ranunculuses all over the place.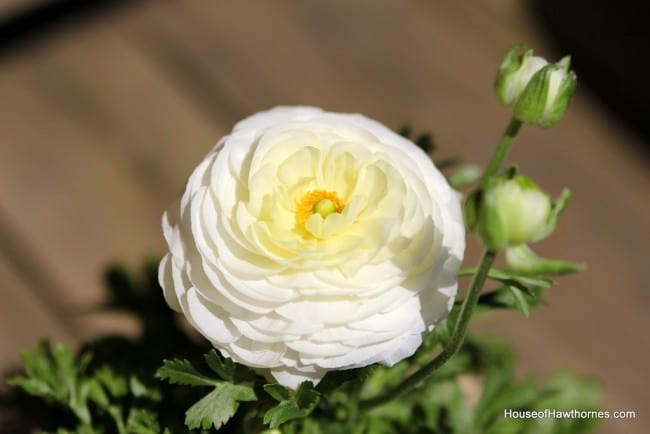 It sort of looks like a cross between a rose and a peony.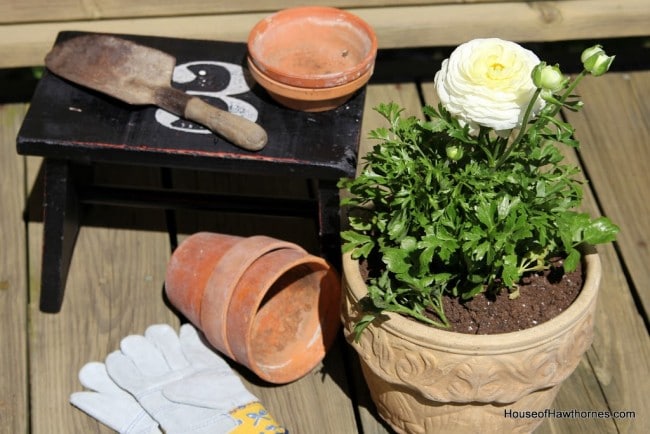 When I went to Anderson's (a local hardware/grocery store - strange concept, but it works for them) last week to see what they had in the gardening center, I almost fell over a display of them. I took it as a sign that I needed to buy one.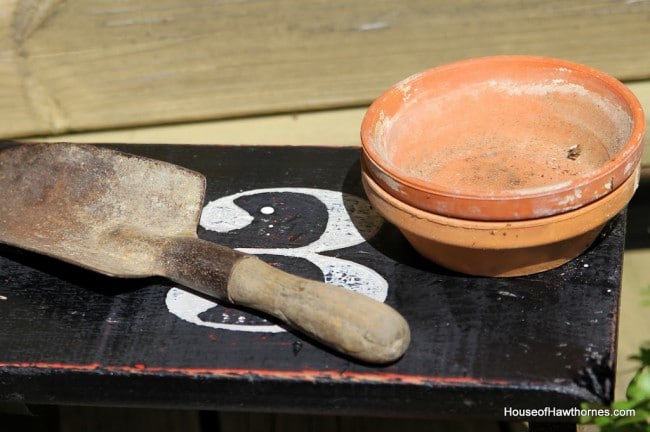 They had a variety of colors, but I opted for this one. It's got a little creamy and yellowness toward the center, but otherwise it's pretty much a pure virginal white. So I thought that since I am pure and virginal, the white would be the obvious choice.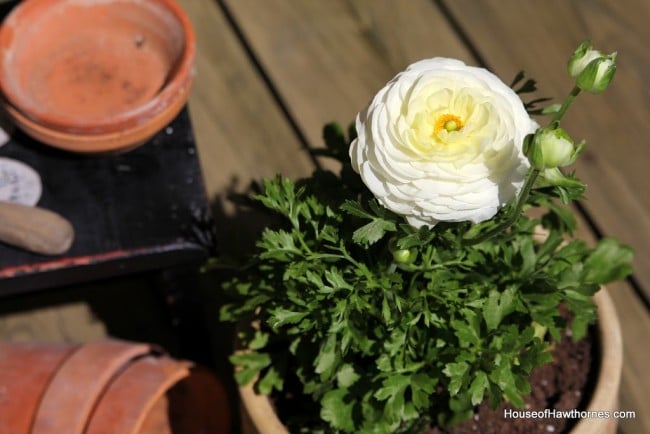 I've planted it in my vintage stoneware planter. Which BTW, I love these things, but never see them at antique stores. They must have been something that was easily broken and therefore not a lot of them have made it into the 21st century.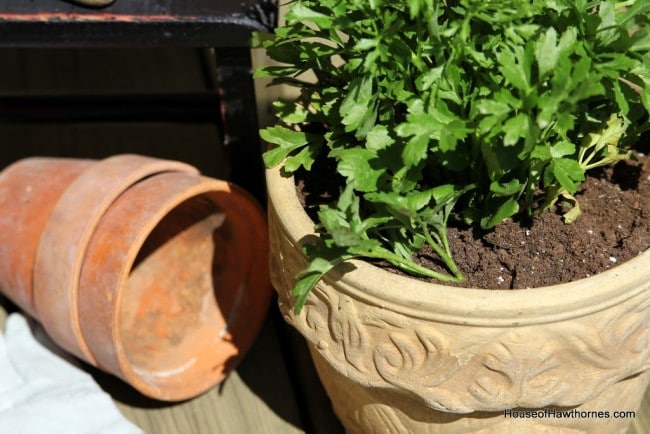 Right now, it is on my back porch in front of the door that leads into the living room. I will probably plant it in the ground at some point, but it's still too cold right now to plant it. I think. I really should read up on this plant, now that I have fallen in love with it.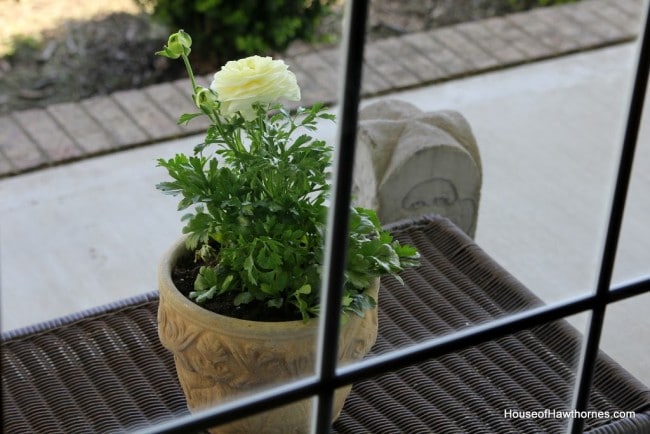 A byproduct of doing a photo shoot in my backyard is that there's always a dog or two interested in what you're doing. I can't tell you how many photos I have with dog butts and tails in them. Luckily, she's more into sniffing than eating.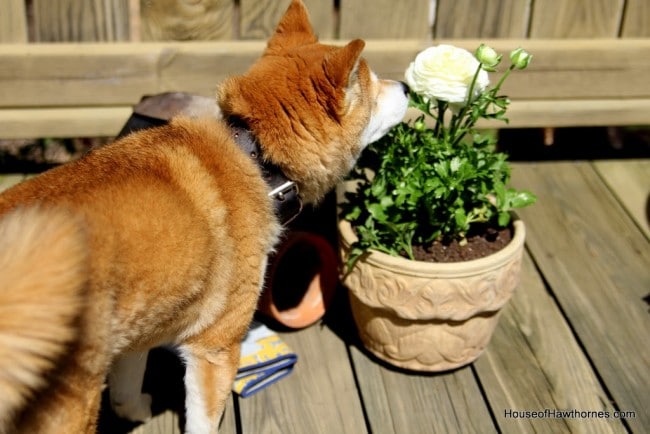 Have you caught ranunculus fever yet? Any tips for a ranunculus rookie?

Linking with Savvy Southern Style's Wow Us Wednesday.