When I went back to my Hoarders garage sale on Sunday afternoon to see what they had left (a lot by the way) I picked up this little old wooden chair for $1.00.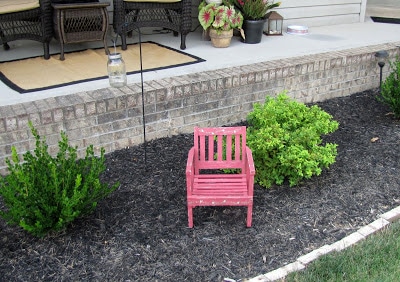 The color can best be described as 1980's country rose.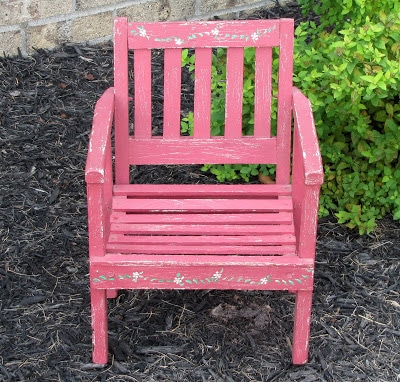 The chair had these white flowers painted on it.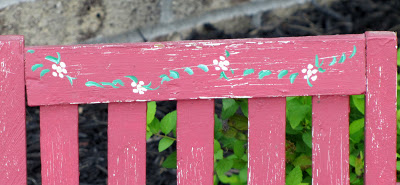 This is not the first paint job for this little chair. There is white paint under the rose and it looks like it may have been dark green originally.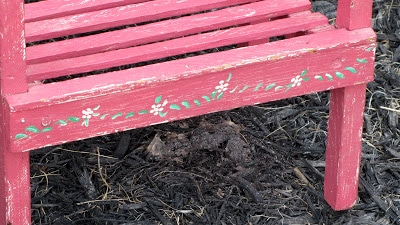 I didn't smell anything strange on the chair, but Sheba would not leave the chair alone. If she was a boy dog I think she would have hiked her leg on it. But dainty girls don't do nasty things like that (they just like to eat moles and carry around dead birds in their mouth).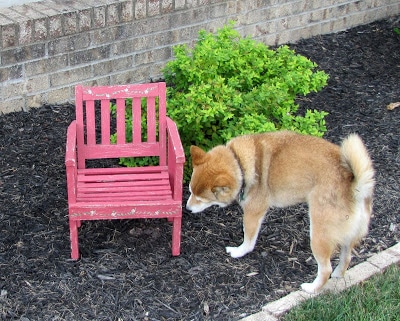 And this is the chair after a coat of Rust-Oleum's Gloss spray paint in Colonial Red.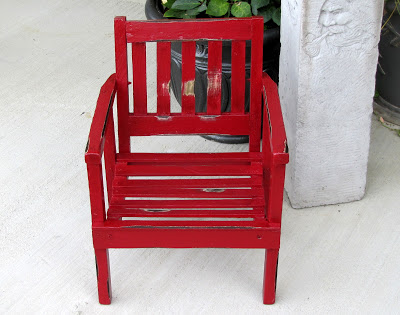 After painting it I distressed it, rubbed MinWax's Dark Walnut stain on it and finished it off with a spray Polyurethane.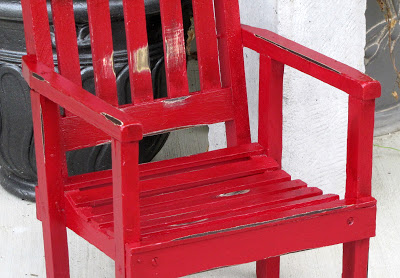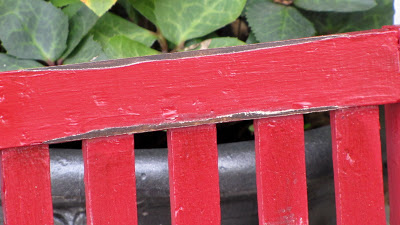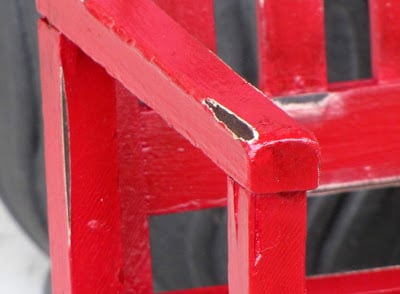 The Coke can is to show you the scale of the chair. It is a little small for a kid to have ever sat in it, so I imagine whoever made it made it as a decorative piece.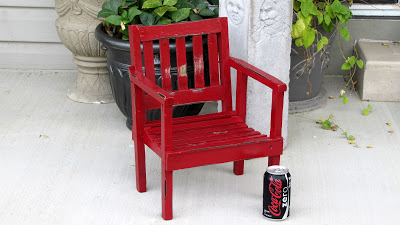 And now Otis can't stop sniffing it. I still can't smell anything and I would think the paint and stain would have squelched any odor, but I had to practically drag the cat away from the chair.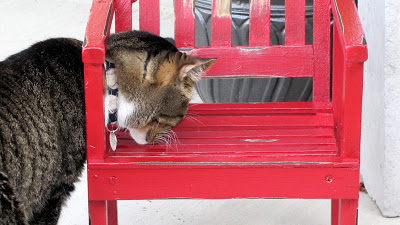 I think I'll put it in my garden area outside the fenced part of the yard so I won't have to pull the dog and cat off of it all the time.
Before and After: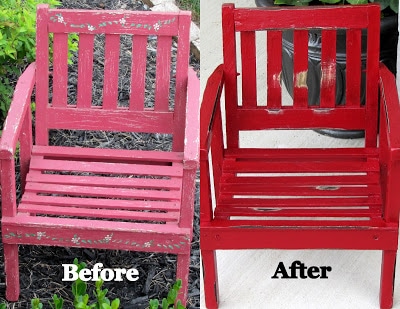 I am linking with Debbiedoo's Before and After Party and Between Naps On The Porch's Metamorphasis Monday.