Just in case you think I collect white vases willy-nilly, I do actually use them.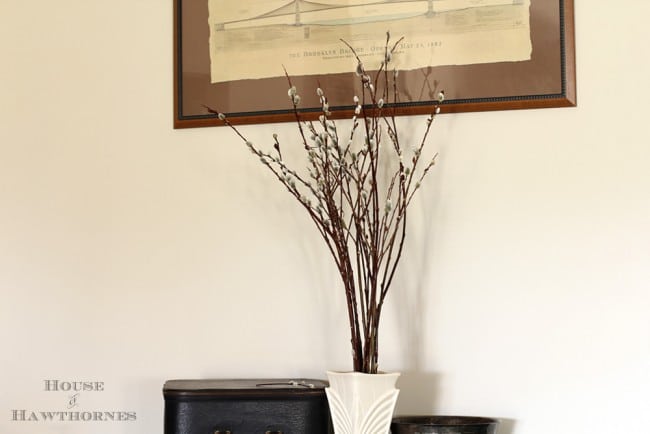 I bought some live pussy willows yesterday at the grocery store and put them in my latest acquisition.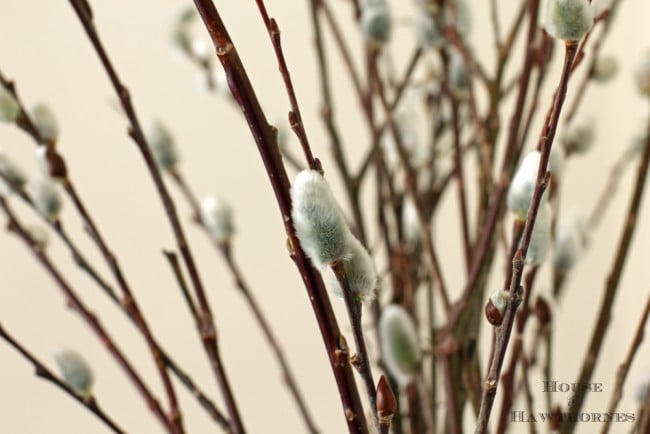 I used to rub these on my face when I was a kid. They feel like rabbit feet. Or cat's feet, I guess (hence the name). But who would rub a cat's foot on their face! Sounds unhygienic with the whole cat litter issue and all.
Cheap tip of the day - do you ever buy a vintage vase and you're not sure if the pottery is still watertight? I just slide one of those red solo cups (not just for beer) into the vase and fill that with water. You can actually use your vase as a vase without the worry of the water leaking out. A win-win all around.
I dare you not to hum Red Solo Cup the rest of the day.
Red solo cup
I fill you up
Let's have a party . . .