I found this little stool at a community yard sale a few weeks ago. I thought it was a cute shape and size, plus it was only a dollar. But the more I looked at it in my house, I decided it really wasn't THAT cute and the wording on it was beginning to annoy me.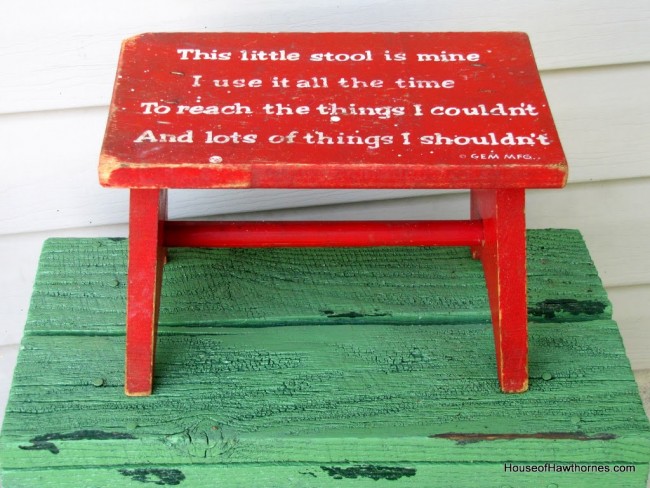 It's put together with staples, so it's not real vintage. So out came the black spray paint, stencil and Mouse sander.

The white spots are a happy mistake. They are part of the original phrase popping through from when I sanded it, but I think it makes it look like it has had paint splattered on it (that's a good thing).

I also picked up this shelf that was painted a hideously shiny shade of red. I think it was $2.00. The red paint just had a weird sheen to it. Can you see the red shining up onto the tree?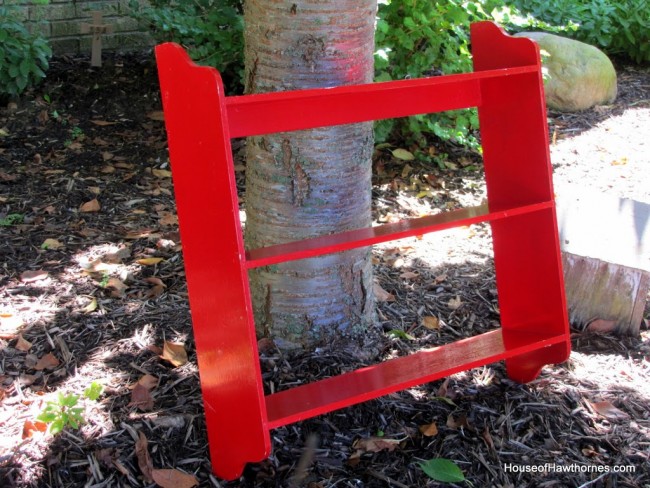 This was originally one of those 1950's kitchen shelves that would have originally been painted white. I could see it with all sorts of cute chotchkies sitting on it.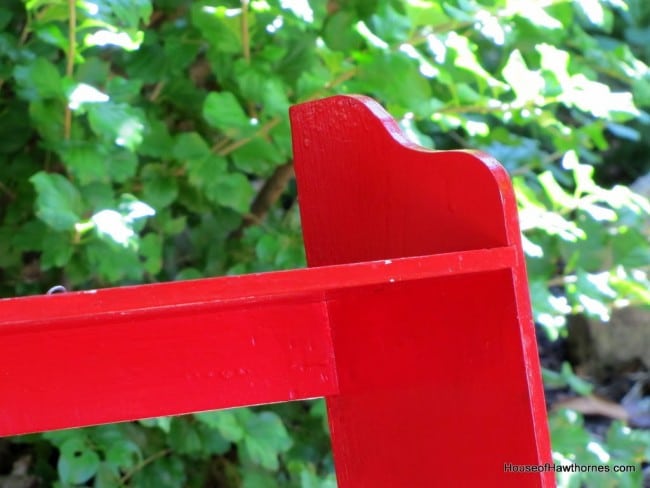 But my husband needed a shelf in his office more than I needed another place to display crap.
So after my vision returned from staring at the shelf, I took out another can of black spray paint and here we are.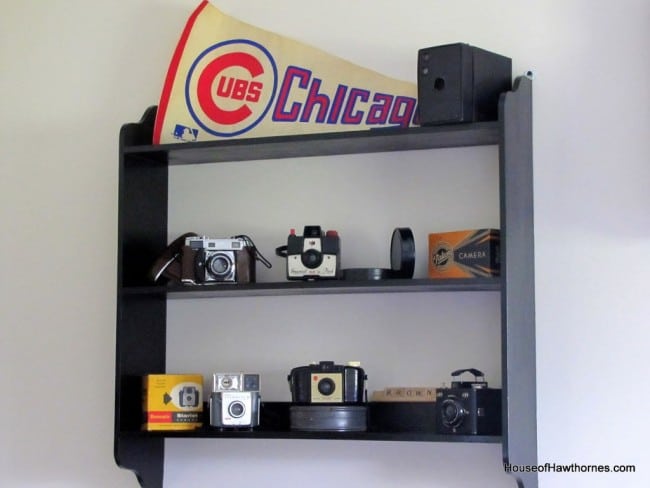 Oh, and look. I still managed to display some of my crap on it. After I hung the shelf it was taking my husband too long to put his stuff on it, so I took matters into my own hand and put some cameras on it. They will probably go back to living in my office as soon as my husband puts his Battlestar Galactica Cylon and Budweiser mugs on it.
I just love how, for a few dollars, a can of spray paint can make such a difference.
Linking with Between Naps On the Porch's Metamorphosis Monday, Southern Hospitality's Today's Thrifty Treasures and Coastal Charm's Nifty Thrifty Tuesday.