It's a sad day here in Ohio.
My corn is gone.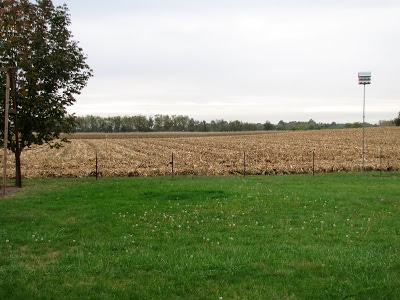 And I loved my corn.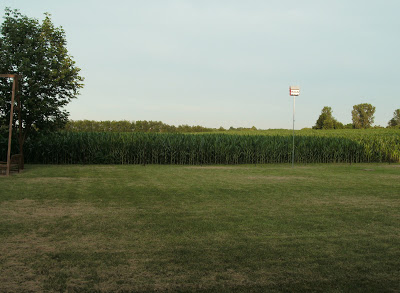 I did at least two other posts on my corn here and here, oh, and here.
By the way, this corn that I am in love with is not really my corn, it belongs to the neighboring farmer. I have no dibs on it.
Well, I came home the other day to a harvester in the field.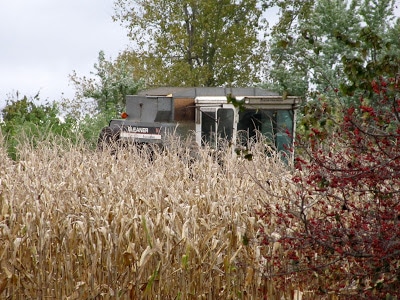 I knew this day was coming. It's that time of year. I was expecting it, but still the site of the harvester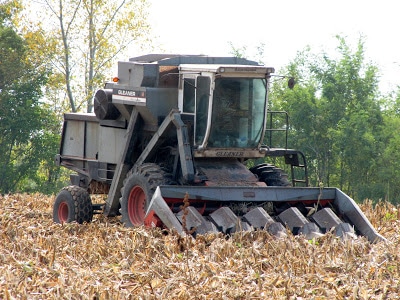 was a little kick in the gut.
It's taken three days for them to finish harvesting it, but it is now officially gone.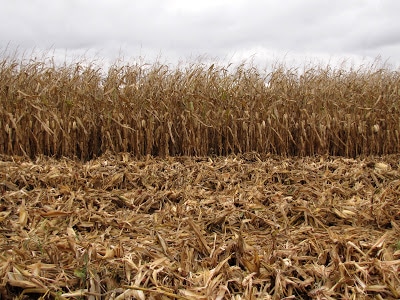 No more corn gently swaying in the breeze. No more soothing rustling of cornstalks. No more built in privacy fence.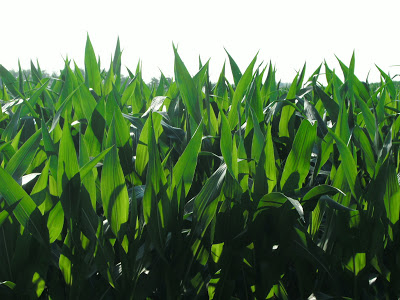 Yes, it's a sad day in Ohio. For me.
But I'm sure it's a happy day for the farmer who will finally get paid for his long hot summer of work.
And when the corn comes down, the deer start visiting. So now you can look forward to post after post after post of deer photos!