Oregon wins the daffodil championships again.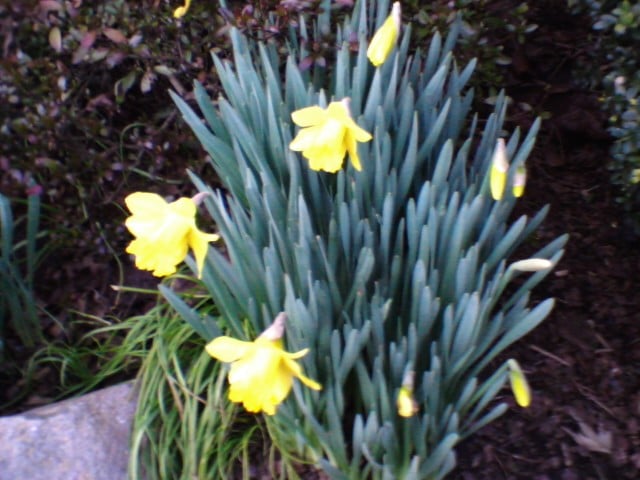 After I posted my Daffodil Wars post, my sister so joyfully sent me this very poor quality photo taken with her phone. Her daffodils are already in bloom.
Dang it.
You do know that sasquatches are omnivorous, meaning they eat both meat and plants. I wouldn't be tempting those guys by planting pretty flowers around my house. Just saying.