I've been trying out different vignettes on the sideboard in my dining room. Trying to be a little more creative.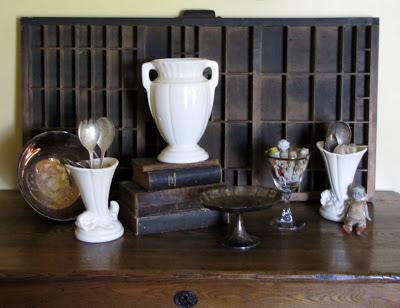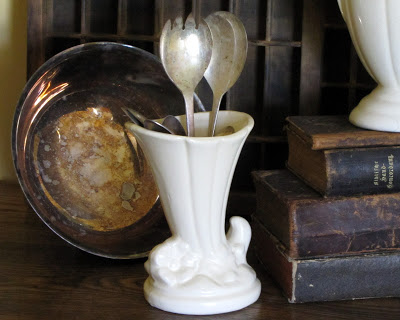 I purchased this silver bowl at a thrift store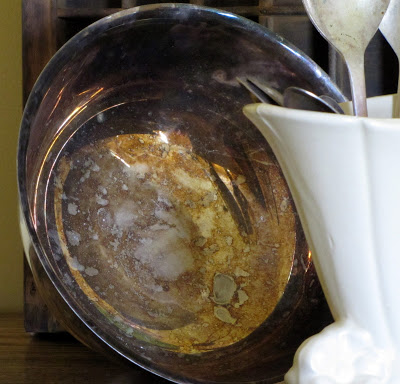 and these silver serving pieces were found at a garage sale.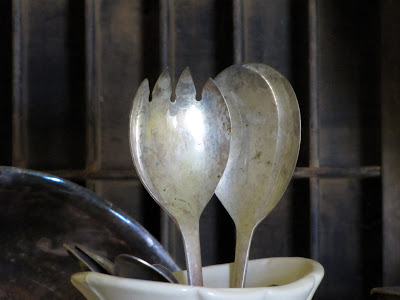 An ironstone vase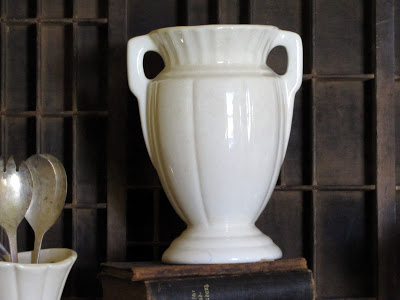 sits atop some old books from 1830's-1860's written in German.

A small pedestal silver tray.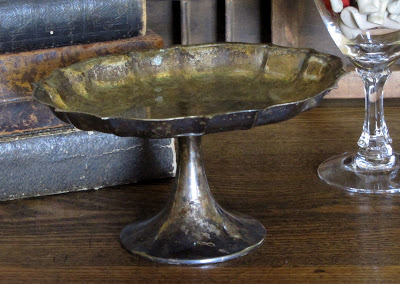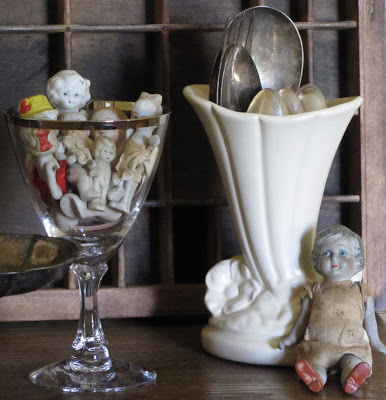 More silver serving pieces from the same garage sale.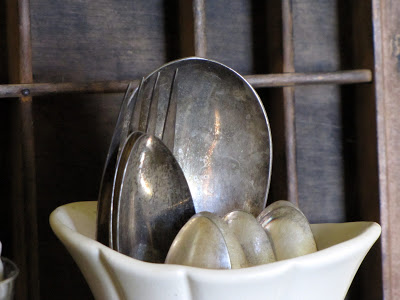 And I'd like you to meet my "Grandma" doll.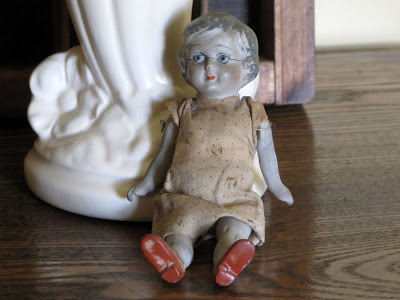 When I was little I used to call her Grandma since she has glasses and gray hair.
I may have to change her name since I had to get reading glasses this year. And I have had gray hair (concealed by hair coloring) since I was 18 years old. I'm not feeling as old as she looks.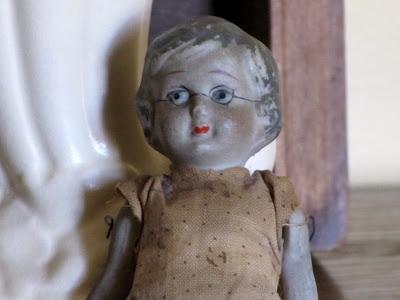 Some china (or is it bisque) teeny tiny dolls in one of my MIL's silver rimmed glasses that she registered for in the 1950's. They have a metallic taste to them, so we don't use them too often.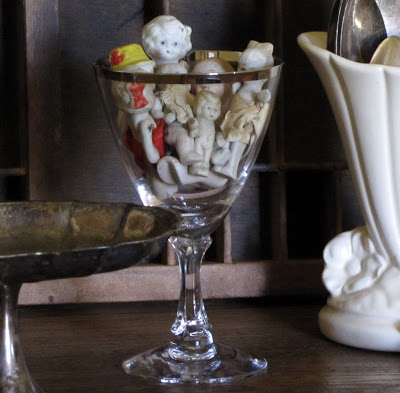 What? You don't keep dolls in your stemware?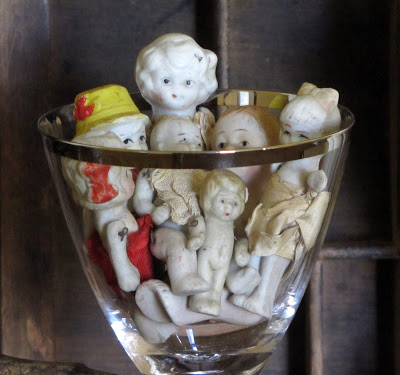 I'm so excited to be participating in my first Silver Sunday over at Gypsy Fish Journal.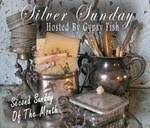 Go on over and see what other people have showcased.
Edited – I am also linking to Marty at A Stroll Through Life for her Table Top Tuesday and Courtney at French Country Cottage for Feathered Nest Friday.
And look, I was playing around in Picasa today and made a video out of my silver photos! Look out Steven Spielberg, here I come.