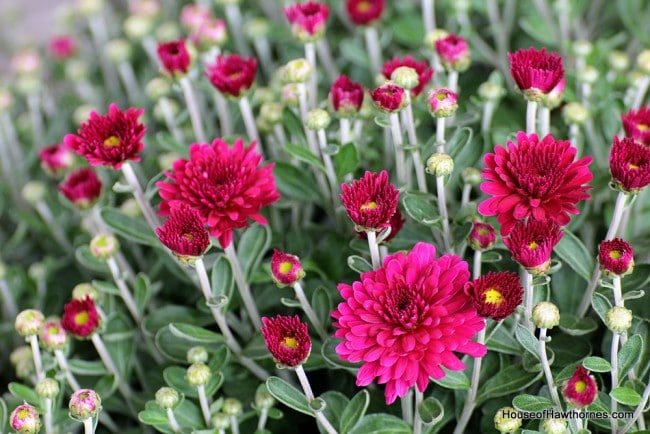 For years, I have always bought rusty orange, dark red or yellow mums in the Fall. More traditional Fall colors, I guess.
I went all wild and crazy this year and bought a violet one for the front porch. I know, I don't know what got into me!
I'm sorting of enjoying the change of pace, although, can I go on record as saying that I didn't realize they would have yellow centers? The whole living on the edge thing is chock-full of surprises.
Hope your weekend is turning out to be a good one, surprises or not.