While looking in a big box of photos for my Mom's 1950's Christmas tree picture, I ran across this photo.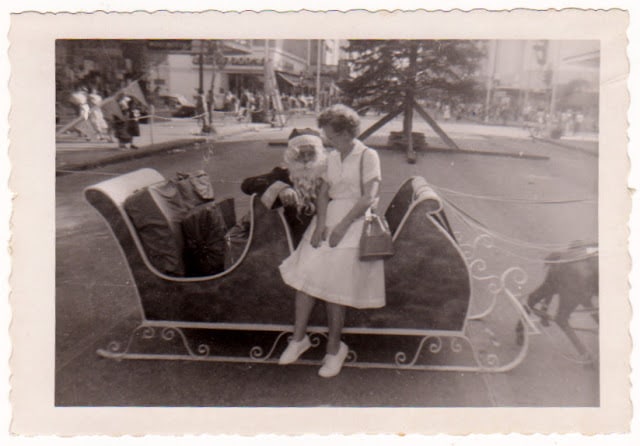 I have no idea who this person is, but I found the photo amusing. I wonder if she knew Santa – they look a little cozy there. And look, there's a Walgreens in the background!
I have a lot of my Mom's photos, both from her generation and my Grandmother's generation. But sadly, there are quite a few of the photos that show people that I have no idea who they are.
While your parents are still alive and of sound mind you should sit down with them and go through old photos and write down who is in the photos. It may save your Great-Aunt Martha's photo from ending up in an antique store some day (which BTW makes me cringe when I see old photos for sale there). Or ending up on the internet with someone insinuating that she's getting frisky with Santa.