I've got nothing, people.
I had all these grand plans for the new year with my blog. And then January hit and NOTHING.
I think it's a combination of snow (too much, too often), the polar vortex (I still think Al Roker totally made that term up), extra days off of school for my son due to said snow and polar vortexes (Mama needs her thrifting time), buying a new computer (damn you Windows 8) and my January obsession with organizing my house (I MUST buy pretty boxes to contain my stuff).
Oh, crap. Menopause. Can't forget my good friend Men. O. Pause. Jeezo peezo, I could do a whole post on that one!
So, I have not died or been abducted by aliens. Just been trying to get my mojo back.
And since you can not write a post without using a photo (blogging rule 1.452), here is a photo of the chalkware fruit that I bought at the thrift store yesterday.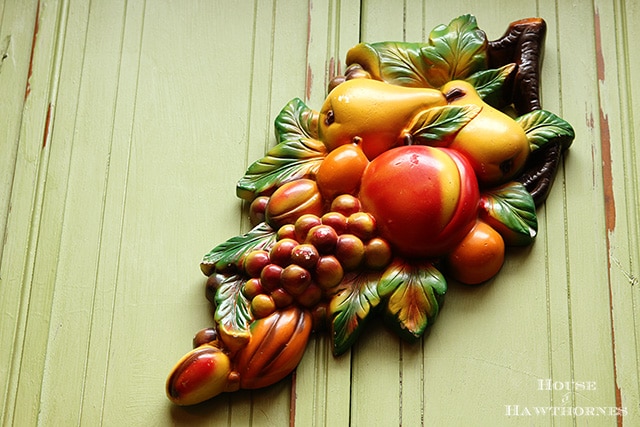 It's huge. 15" tall.
Sure, there's some chippiness to it, but hey, we can't all be perfect.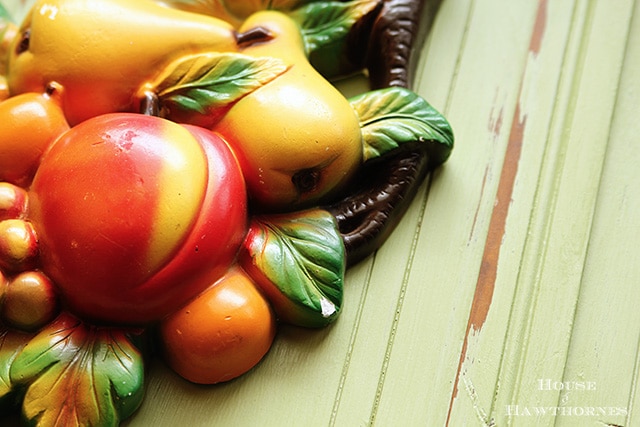 And only $2.99 at the Salvation Army.
OK, I'm out of here. See you in a few days when I get my mojo back. Or is that mojito back?