You guys are probably sick of my Fall and Halloween stuff by now, but I just had to show you this.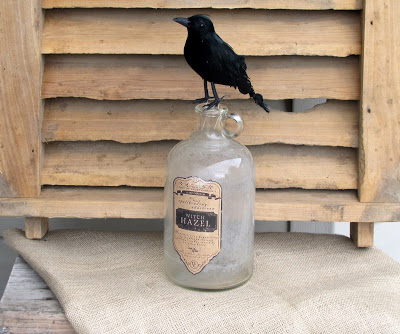 This is an old bottle that I found at a garage sale in August.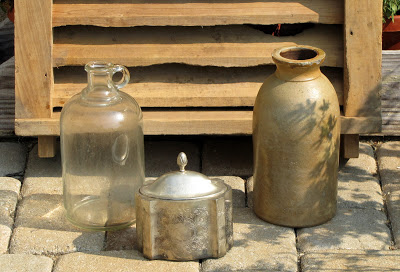 It was a little cloudy on the inside and the more I cleaned it the cloudier it got. So I finally gave up on it, but when I saw some Martha Stewart poison bottle labels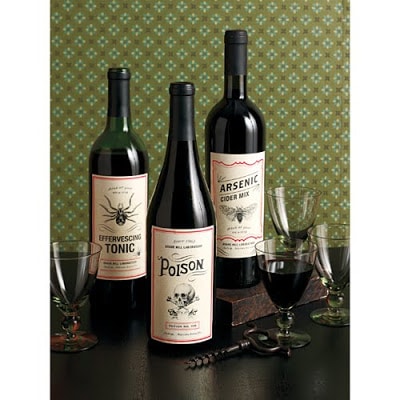 Photo courtesy of JoAnnFabrics.com
at JoAnn Fabrics the other day I immediately thought of my sad old bottle. I knew there had to be something similar online somewhere that I could print out for free instead of giving Martha my money. And why yes, there was!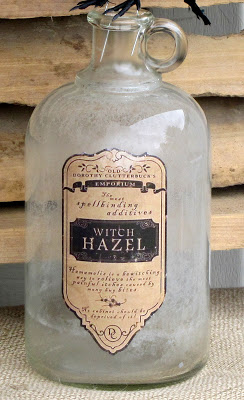 I found this cool vintage looking Witch Hazel label on a website, so I Mod Podged it to my foggy bottle.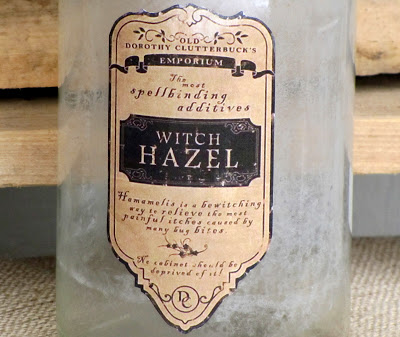 Now, I found this at a blog called Coco and Bella . It's not a blog I had ever been to before, I found it by Googling "vintage poison labels" and one of the images that came up was from her blog.
I also found that Spookshows.com has some vintage poison labels that are free printable images. Here are some samples of what they have at that site.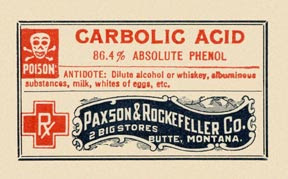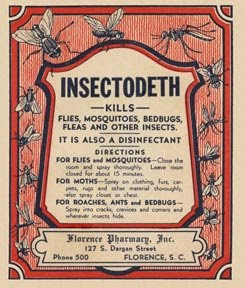 This last one is sort of timely with the epidemic of bed bugs being in the news. I will spare you the bed bug photo I found. They are nasty looking little guys.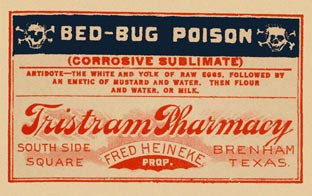 Now I'm looking for other bottles to Mod Podge more labels to. I have my eye on an old pickle jar in my fridge.